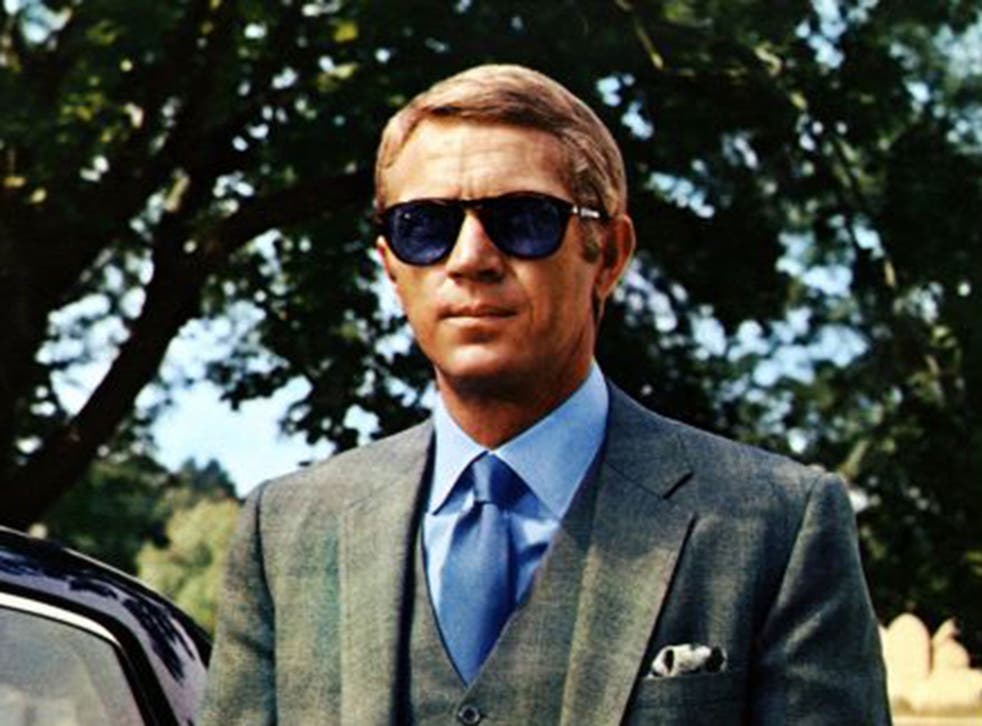 Summer fashion: Timeless sunglasses for men - inspired in film classics
Shopping for sunglasses this summer? Take  inspiration from the world of film and its leading men for a classic, timeless look
If the eyes truly are the windows to the soul, then protect them from the harsh realities of life with a snazzy pair of sunglasses. But choosing shades up to this most crucial of jobs is never the easiest of choices. Looking suave and sophisticated while at the same time finding a shape that complements your features can bamboozle even the most stylish of gentleman. But here's the thing; to figure out which sunglasses will suit you best, all you ever need do is watch three very different Hollywood movies.
In the 1968 film The Thomas Crown Affair the beauty of Faye Dunaway is almost eclipsed by a pair of sunglasses. Worn by Steve McQueen, and created by the brand Persol, this keyhole style is now elevated to an almost legendary status, becoming that rare thing: the Holy Grail of sunglasses. But that's not to say that all of us can be Steve McQueen doppelgängers; this style looks best on angular faces.
Classic look sunglasses

Show all 6
If you have a rounder, softer face then Ray-Ban's most iconic design the Wayfarer is the frame for you. Worn by Tom Cruise in the 1983 film Risky Business this modernist shape with its rectangular frames helps slim the face. Do, however, try to steer clear of gimmicky bright coloured frames, as the refined tortoise shell is not only the most classic but the most flattering.
And look to Mr Cruise once again for a style of frame that suits almost everyone – in Top Gun, his character Maverick is most charismatic when he dons the obligatory aviators of his profession as a fighter pilot with the US Navy. The larger size of these glasses, coupled with the thin metallic rim are universally flattering, even on civilians.
Register for free to continue reading
Registration is a free and easy way to support our truly independent journalism
By registering, you will also enjoy limited access to Premium articles, exclusive newsletters, commenting, and virtual events with our leading journalists
Already have an account? sign in
Register for free to continue reading
Registration is a free and easy way to support our truly independent journalism
By registering, you will also enjoy limited access to Premium articles, exclusive newsletters, commenting, and virtual events with our leading journalists
Already have an account? sign in
Join our new commenting forum
Join thought-provoking conversations, follow other Independent readers and see their replies