The Independent's journalism is supported by our readers. When you purchase through links on our site, we may earn commission.
The biggest summer fashion trends, from pastel power suits to crochet
Find the balance between style and comfort as temperatures rise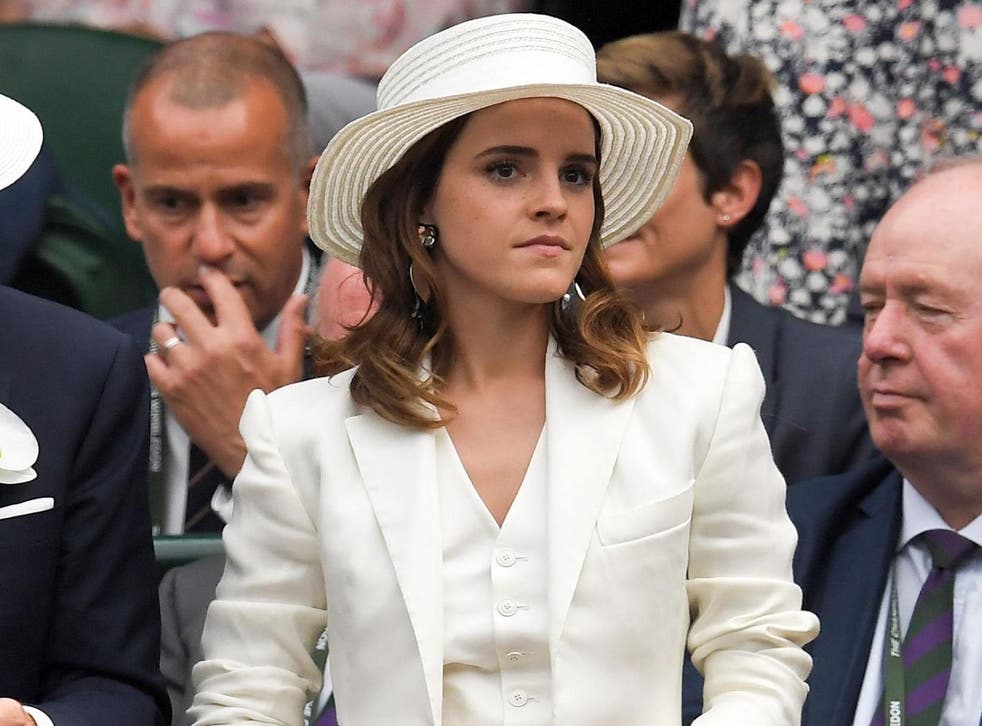 Dressing during a heatwave can be quite a task, with very few pieces of clothing seemingly able to balance being both fashionable and comfortable in soaring temperatures.
As the summer has progressed, a number of items have surged in popularity, including smock dresses, gold hoop earrings and jumpsuits.
The Independent spoke to several experts in the fashion industry about the trends that have proven favourable in recent months and which we can expect to see more of on our Instagram feeds in the near future.
With festival season well and truly upon us, it's likely you'll come across an abundance of crochet in addition to cliché accessories such as flower crowns.
Moreover, power suits in pastel colours have continued to appeal throughout summer, having become more widely worn since last autumn thanks to brands such as Gucci, Tibi and Michael Kors adopting the trend as part of their collections.
Here are six of the biggest summer fashion trends to take note of:
Crochet
While you may associate crochet with winter hats and jumpers, it's also a very popular material of choice during summer.
According to fashion curation company Lyst, searches for crochet items have risen year upon year.
In the past six weeks, searches for 'crochet halter neck' tops and 'crochet cropped tops' have surged on the site.
In June, a white crochet long-sleeved jumper worn by Megan Barton Hanson on Love Island quickly sold out on Missguided, with the site also selling the same item in black.
Lyst revealed to The Independent that the most popular brands for crochet items of clothing are ASOS, Chloé, Self-Portrait and Missoni.
Pink suits
All hail the pastel power suit, the trend that's prevailed all the way from last autumn until summer.
In April, high-end retailer Net-a-Porter reported that searches for pastel items had spiked threefold since last September.
However, pink suits in particular have been catching the eyes of fashion aficionados.
Lyst states that over the past three months, searches for pink suits have increased by 69 per cent, with searches for pink trousers rising by 32 per cent and searches for pink shirts going up by 29 per cent.
Smock dresses
Wimbledon 2018: Best-dressed guests

Show all 48
There's nothing worse than being constricted by a tight dress when you're feeling boiling hot, which is why it should come as no surprise that a great number of people have been purchasing loose-fitting smock dresses as of late.
ASOS told The Independent that smock dresses have proven to be their best-selling dress shape, topping other popular choices such as skater and wrap dresses.
Sundresses have also been particularly appealing to consumers, with the retailer reportedly selling 65,000 units of sundresses in one week a couple of weeks ago.
Jumpsuits and trousers
While some may brave the sweltering summer in their reliable skinny jeans, others prefer to opt for wide-leg jumpsuits and flowy trousers instead.
"Since the beginning of May, sales of jumpsuits, playsuits, crop tops and trousers have more than tripled against the same period last year," CEO of Quiz Clothing Tarak Ramzan tells The Independent.
On Saturday 14 July, the Duchess of Sussex watched her friend Serena Williams compete in the Ladies' Singles Final at Wimbledon wearing a Ralph Lauren ensemble that included wide-leg trousers and a blue and white striped shirt.
Gold hoop earrings
The Romanian community is fighting against cultural appropriation by launching their own fashion house
While gold hoop earrings have been a staple accessory for many for several years, their popularity has apparently been steadily increasing year upon year.
Lyst states that searches for the spangly jewellery item have risen by 66 per cent on an annual basis, with the average ideal diameter of the earring measuring at 4cm.
The most viewed gold hoop earrings on the site hailed from Topshop, JW Anderson and Accessorize.
Some argue that wearing gold hoop earrings can be seen as a form of cultural appropriation, with Latina writer Ruby Pivet penning an article about the subject for Vice.
Tea dresses
Smock dresses aren't the only style of dresses gaining traction this summer, with many also purchasing tea dresses around this time of year.
"There has been a huge demand for printed tea dresses at Topshop this season; the Poppy Ruffle Mini Dress and the sell-out Mix Floral Print Mini Skater Dress have been particularly popular," a Topshop spokesperson tells The Independent.
"There are currently 22 styles available online in a range of prints and colours, including the Chain Jacquard Wrap Dress and Heart Jacquard Tea Dress."
Register for free to continue reading
Registration is a free and easy way to support our truly independent journalism
By registering, you will also enjoy limited access to Premium articles, exclusive newsletters, commenting, and virtual events with our leading journalists
Already have an account? sign in
Register for free to continue reading
Registration is a free and easy way to support our truly independent journalism
By registering, you will also enjoy limited access to Premium articles, exclusive newsletters, commenting, and virtual events with our leading journalists
Already have an account? sign in
Join our new commenting forum
Join thought-provoking conversations, follow other Independent readers and see their replies