The Independent's journalism is supported by our readers. When you purchase through links on our site, we may earn commission.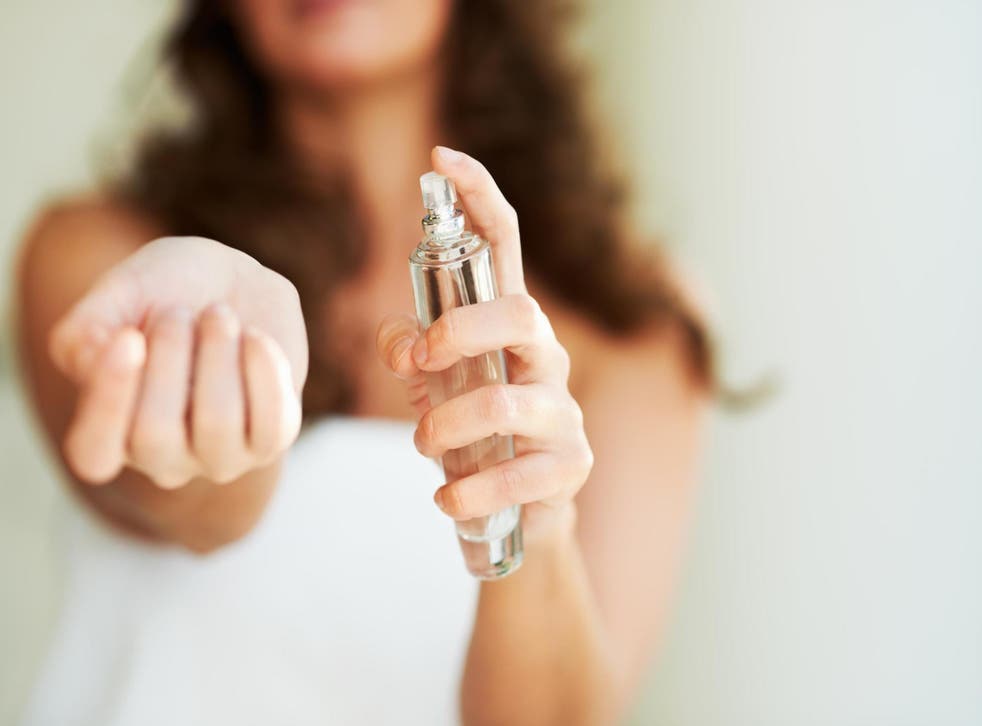 Shoppers think Superdrug's £3 body mists smell identical to designer fragrances
The fragrances have been compared to various designer perfumes 
Shelling out for expensive designer perfume is no longer your only option if you want to smell good - as a high street store has released £3.49 perfumes that people say smell exactly like high-end counterparts.
Perfume-lovers are ecstatic after finding the six perfumes that comprise Superdrug's new Layering Lab Body Mist collection are exact dupes of designer perfumes - for a fraction of the price.
Designed to be layered on top of each other, the fragrances have drawn comparisons to numerous pricier perfumes - including Paco Rabanne, Yves St Laurent, and Thierry Mugler.
On Twitter, beauty lovers are sharing the comparisons and urging people to give up their expensive fragrances in favour of Superdrug's.
"Any girl who wears Alien literally NEEDS TO GET Superdrug layering lab body mist in 'blossom' two for £5 instead of £50+ a bottle. Alien is my fave and I literally couldn't tell the difference! Thank me later," one woman tweeted.
Alien by Thierry Mugler retails for £45 for 30ml and contains similar notes of fresh rose and jasmine.
Another said: "Okay the Superdrug body mist smells dead-on like Black Opium and it's only £2???" and has received over 5,000 likes.
Black Opium by Yves St Laurent costs £92 for 90ml, so £3.49 for an almost identical scent is quite a bargain.
According to Superdrug's website, the scent Paradise is made of tangerine, green tea, and vanilla notes, and shoppers have been quick to point out how similar it smells to Paco Rabanne Olympea - which costs £62.50 for 50ml.
And the best way to wear them is to mix multiple fragrances to create a new distinct scent, according to the drugstore.
As for their response to the fragrance-mania, Simon Comins, Superdrug commercial director, said: "When we developed our new Layering Lab Body Mists everyone loved the fragrances, but we have been amazed by the customer feedback comparing them to their favourite perfumes.
The Ten Best Perfumes

Show all 10
"We love a dupe at Superdrug, and are delighted that so many people are snapping up the range.
"While our body mists don't have the staying power of perfume and eau de toilette, at just £3.49 for a bottle they are a savvy alternative for those that can't afford the designer product."
Unfortunately, the body mists have become so popular that many are currently sold out.
Our verdict:
Lifestyle Writer Annie Simon said: "I love Yves Saint Laurent's Black Opium so I was excited to try the Superdrug dupe Exotic. My initial thoughts on first spritz were that while it had the sweet slightly peppery hints that I know and love, it smelled quite different to the original. But the more I smelled it, the more similar it became. While I do think there is a slight difference- in my opinion, Black Opium has a fuller scent with more woody vanilla tones, Exotic definitely has that distinctive spicy sweetness about it.
"The Superdrug body spray Blossom is powdery, fresh and sweet. It's a lovely, light scent and I can immediately see why people have been comparing it to Alien. It has the same powdery jasmine smell. I think Alien is a bit stronger, with its muskier amber tones, but Blossom is also a lovely jasmine perfume and is much fresher, so it's great if you prefer a lighter fragrance.
"While I think both the Superdrug body sprays smell lovely, I don't think they are as long-wearing as the original perfumes, however, at £3.49 they are a fraction of the cost so I'd be happy to pop one in my bag and just top up frequently. And, if someone walked past me wearing Exotic or Blossom, I do think I'd probably fall for the dupe."
Register for free to continue reading
Registration is a free and easy way to support our truly independent journalism
By registering, you will also enjoy limited access to Premium articles, exclusive newsletters, commenting, and virtual events with our leading journalists
Already have an account? sign in
Register for free to continue reading
Registration is a free and easy way to support our truly independent journalism
By registering, you will also enjoy limited access to Premium articles, exclusive newsletters, commenting, and virtual events with our leading journalists
Already have an account? sign in
Join our new commenting forum
Join thought-provoking conversations, follow other Independent readers and see their replies