Fashion designer creates a collection of ball gowns from everyday items such as old books and violins
Each gown takes 250 hours to create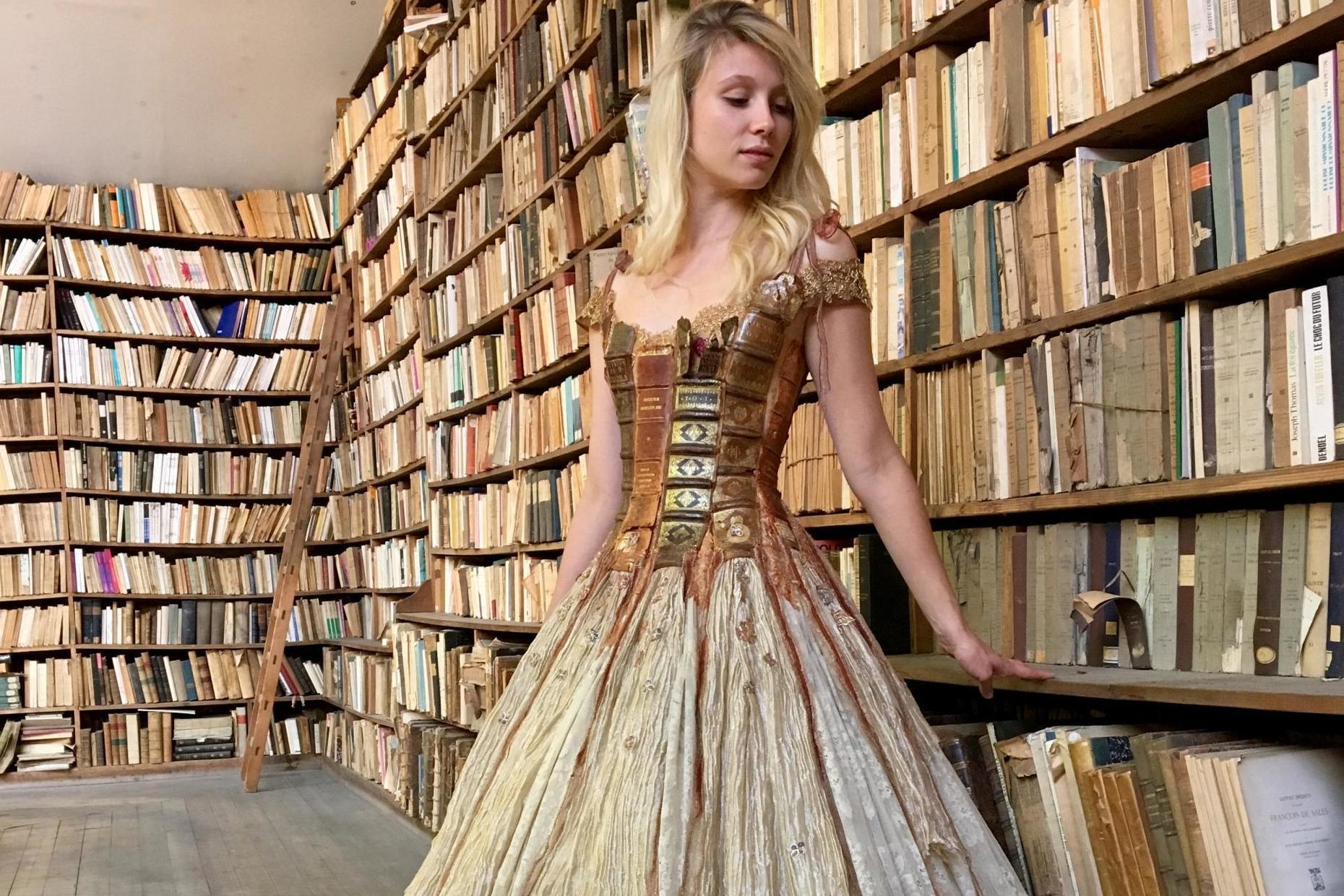 A French designer has created a collection of one-of-a-kind ball gowns made from everyday objects such as watch dials and violins.
Sylvie Facon, 57, makes the unique gowns using anything from book spines to musical instruments.
According to the designer, from Arras, France, each dress is intended to tell a story.
"What inspires me to create these dresses is the beauty of fabrics and colours," Facon says. "I tell a story, pay tribute to my city and express myself on a theme."
The whimsical dresses, which often feature lace details and full skirts, each take 250 hours to create.
Designer creates one-of-a-kind dresses from everyday objects
Show all 14
For one dress, Facon used the spines of old books to craft the corset.
Another gown was designed using pieces of hay to accent the bodice, while others feature old watch faces or sheets of music.
When choosing what objects to incorporate into the gowns, Facon, who has been designing since 1997, said her focus is solely on embracing the theme.
"To make the dresses I use everything that allows me to illustrate the theme I'm working on," she said. "I do not wonder if the things I use are washable for example."
Support free-thinking journalism and attend Independent events
After years of designing, Facon started her own creative business in 2009, and has since grown an Instagram following of more than 43,000 followers.
Click through the gallery to see the designer's gowns.
Join our commenting forum
Join thought-provoking conversations, follow other Independent readers and see their replies