The Independent's journalism is supported by our readers. When you purchase through links on our site, we may earn commission.
Victoria's Secret model Taylor Hill opens up about acne struggle: 'It's part of life'
'I'm not perfect, and I don't try to be'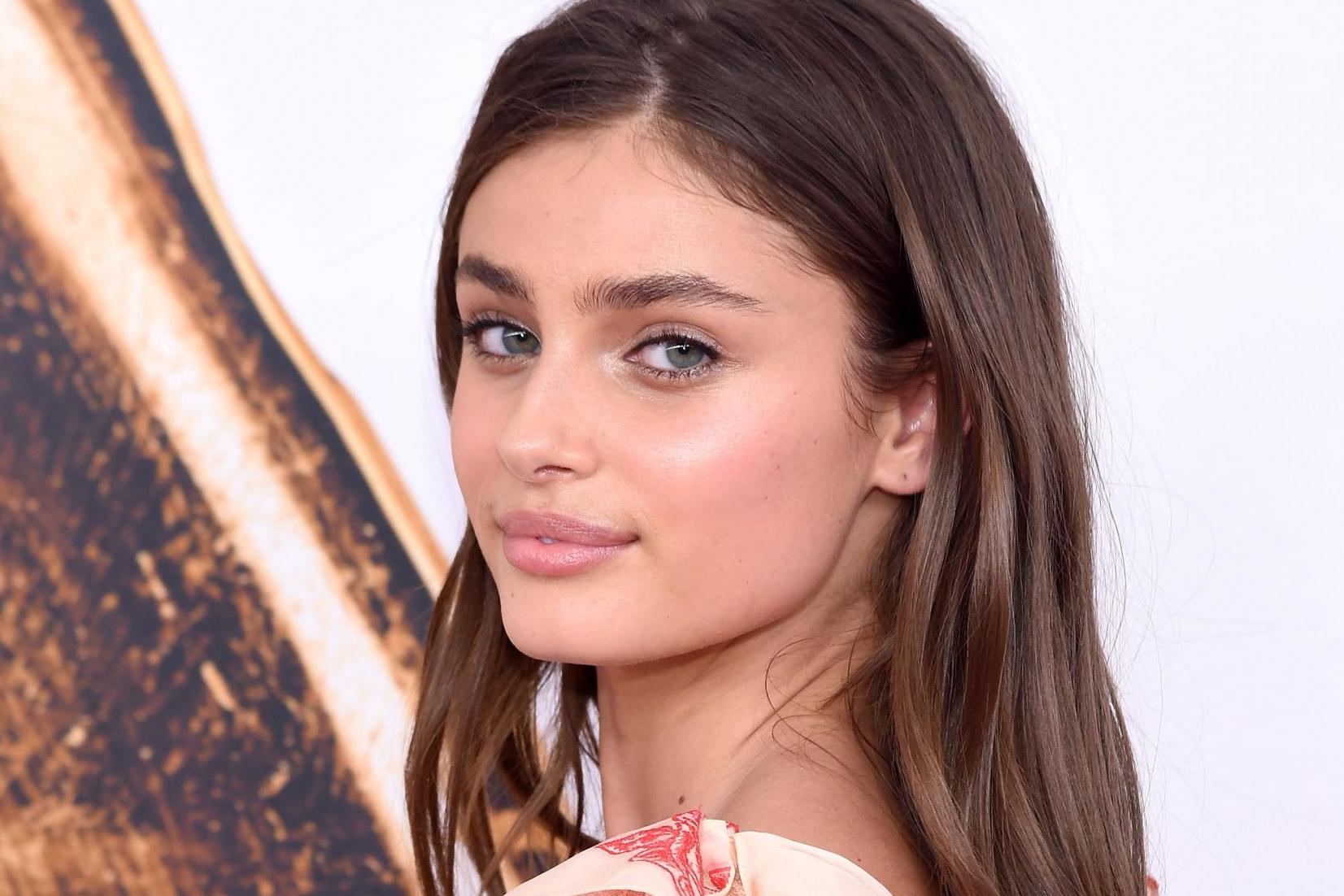 Taylor Hill has opened up about her struggle with acne, saying that it's important to share the "realness" of the everyday health issues people face.
The 22-year-old Victoria's Secret model revealed her ongoing battle with acne since the age of 15.
"I have up and downs. I struggle with acne, and I've struggled for a long time," she tells Allure.
Acne is a common skin condition that causes oily skin and sometimes skin that's hot or painful to touch. About 80 per cent of people aged 11 to 30 are affected by the condition, according to the NHS.
Despite regular face-washing and visits to a dermatologists, Hill says she continues to suffer from acne but is learning not to let it affect her self-esteem.
The Victoria's Secret Fashion Show 2018 - in pictures
Show all 56
"If it's still happening, then it's just having to embrace it, and let it do its thing, because it's a part of life," she adds.
The Australian model, who is a Victoria's Secret angel and opened the brand's most recent show in New York, has been vocal about her struggle with acne for years and was recently praised for posting a make-up free selfie on Instagram.
In November, the model posted a selfie on the social media platform with the caption "Buenos Dias" and a sun emoji.
The photograph has since been liked over 760,000 times, with several of Hill's fans praising the star for not covering up a cluster of spots between her eyebrows in the snap.
"I love how you posted this even though you can see your acne. It makes me not feel so bad about mine," commented one fan.
"It's so reassuring to see someone I consider beautiful have pimples and still look beautiful," wrote another.
One fan added: "I'm feeling better seeing your natural skin with all the imperfections that are so beautiful and real."
A few hours later, Hill posted another make-up free selfie which drew similar praise from fans who revealed her candid snap made them feel more confident about their own natural skin.
The model says that she was surprised by the positive reaction to the posts.
"Everyone was like, 'Oh, my God! Thank you for this.' And I was like, 'What are you all talking about? Oh. Yeah, I guess I do have a zit right there, that's true,'" she tells the magazine.
She adds: "I think it's so important to share that realness, and that part of my life, because I'm a human being.
"I'm a girl and it's not easy being a woman. We go through a lot, and I think it's cool to just make sure that people know that.
"I'm young, I'm 22, and I'm going to speak to the even younger girls. Because I've been there when I was 16. And, we didn't have somebody to be real with us."
She also describes photo shopping in the fashion and beauty industry as "crazy" and says "it's not really fair to the girls".
"I'm not perfect, and I don't try to be. So, I think it's important to express that," she says.
Join our commenting forum
Join thought-provoking conversations, follow other Independent readers and see their replies