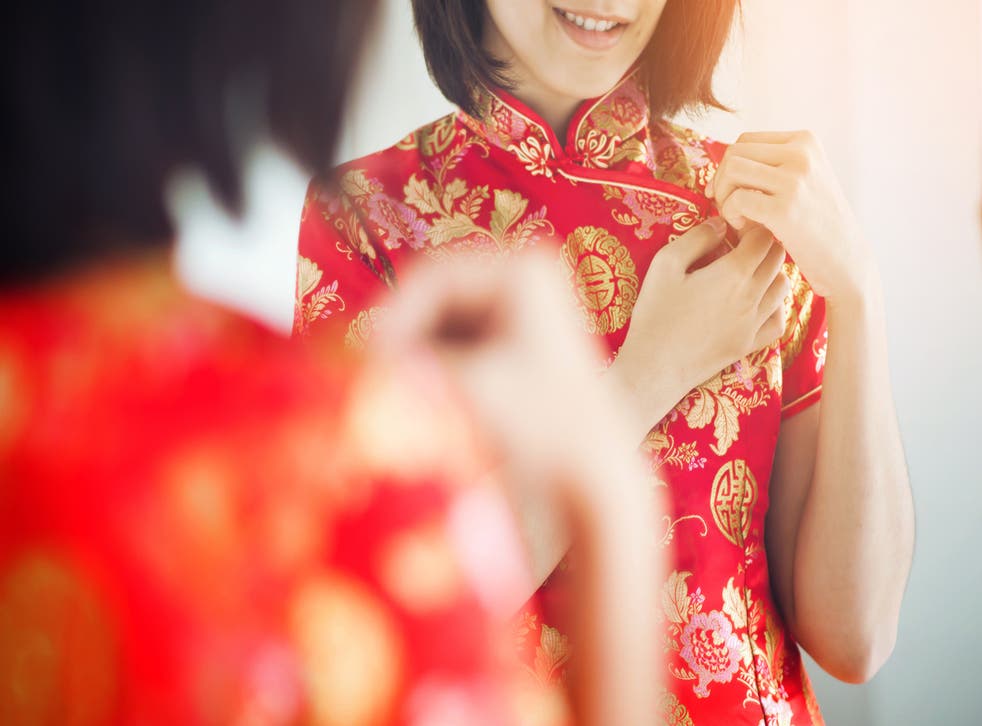 Teenager's prom dress sparks cultural appropriation debate
'What you said shows no appreciation but shows plenty of appropriation'
A teenager has sparked a huge debate on Twitter after sharing a photo of her prom dress, with some lambasting her for "cultural appropriation."
Keziah, an 18-year-old from Utah, shared photos of her prom dress just over a week ago on Twitter.
In the photos she's seen wearing a red dress in the style of a cheongsam, a traditional Chinese dress also known as a qipao.
In one of the pictures that Keziah shared, she and her friends are seen posing while making prayer signs with their hands.
Some have felt very strongly opposed to Keziah's choice of dress, expressing their views in the comments below.
"Was the theme of prom casual racism?", one person wrote, while another tweeted: "This isn't ok.
"There's a lot of history behind these clothes. Sad."
One Twitter user detailed the history behind the qipao, explaining how it used to be a loose-fitting garment for Chinese women to wear while carrying out domestic tasks.
It was then apparently updated to have a tighter fit and worn as a symbol of femininity and confidence.
Keziah has responded to some of the criticism on Twitter, stating: "It's just a dress."
However, this reply hasn't gone down well for those who believe she's appropriating Chinese culture.
"If you 'appreciate' and 'love' our culture, you'd know it's a traditional gown," another individual retorted. "Yet you claim, 'it's just a dress'.
"It has cultural meaning and significance to us. What you said shows no appreciation but shows plenty of appropriation."
Others have also pointed out that Keziah is seemingly mocking Asian culture with her choice of pose in one of the photos taken with her friends.
While Keziah has received a barrage of negative comments in response to her prom photos, others have expressed their support for the high schooler.
"I'm Asian and I'm not insulted in any way. You look beautiful," one person wrote.
"I am Chinese and I approve this," another individual commented. "What an awesome sense of fashion! Thanks for appreciating our culture!"
Following the attention that her initial tweet received, Keziah shared another tweet explaining her stance on the matter.
"To everyone causing so much negativity: I mean no disrespect to the Chinese culture," she wrote.
"I'm simply showing my appreciation to their culture. I'm not deleting my post because I've done nothing but show my love for the culture."
Another teenager recently came under fire for asking someone to prom with a racist 'promposal' sign.
Join our new commenting forum
Join thought-provoking conversations, follow other Independent readers and see their replies