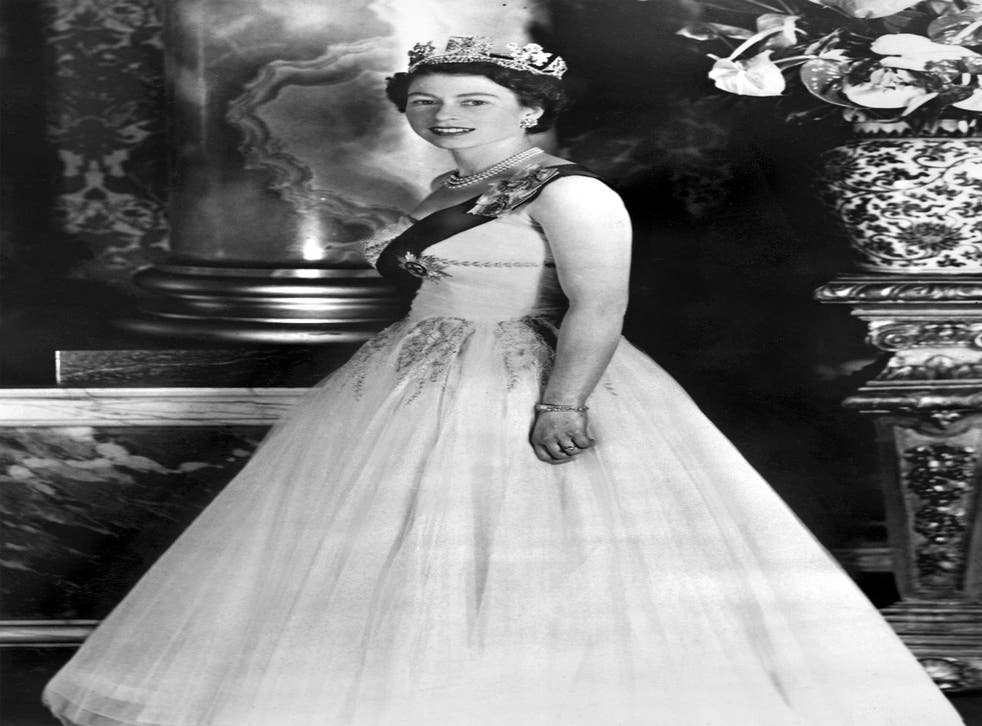 Terribly stylish ma'am: Elizabeth II turns 90
The Queen isn't just the longest ruling British monarch - she's a style inspiration for designers, and it's even trickling down to the everywoman, says Alexander Fury
You don't have to be an ardent royalist to appreciate the Queen's personal style. I mean, it probably helps, but there's something to the whole pomp and circumstance intrinsic to our monarchy - the velvet, the ballgowns, the plumed feathers and swagged diamonds - that manages to sweep you along with a hefty dose of, for want of a better word, majesty. Fashion designers, seldom inclined towards socialism (given that their business revolves about richly dressing rich women, with clothes they probably don't really need), have been frequent fans of monarchy, and specifically of the Queen.
In 1986, Vivienne Westwood eschewed her antiestablishment punk leanings and showed a collection whose daywear of prim princess line coats and belled-skirts in sturdy Harris tweeds were based on the clothes worn by the princesses Elizabeth and Margaret as children, topped with playful cloth crowns (eminently collectible, they command impressive prices at vintage auctions); and Christian Dior himself declared that the New Look was inspired, in part, by the delicate all-white wardrobe created by Norman Hartnell for the late Queen Mother in 1938. In 1954, Dior presented his designs to Princes Margaret at Blenheim palace, as did his successor Yves Saint Laurent in 1958 - the house is returning this year to show their cruise collection in the same venue.
So there's something a bit royal in the air right now, perfectly chimed with the queen's 90th today. The mood is evident in a clutch of the autumn/winter 2016 collections, which don't take Her Majesty as a direct inspiration, but undoubtedly bear her imprimatur. I'm talking the head-to-toe drench of bright colour at Gucci - a style the queen favours because it allows her to stand out easily in a crowd. Peter Copping (a Brit) has revived the sweeping ball gown at Oscar de la Renta; Karl Lagerfeld has shown matchy-matchy tweeds with study headgear immediately redolent of state visits, and slung with s King's ransom of pearls (albeit faux). And the handbag of choices, bearing a variety of labels, is the no-nonsense top-handle in a straight-forward hide. No frills, fluff, flounces or dangling gewgaws.
The style has trickled to the high street already, as fashion has turned for a few seasons towards the prim and proper. Call it "lady", or even "Sloane" - as the revival of the pie-crust frill blouse by Marks & Spencer can easily be labelled, reminded you of Princess Diana in her younger years. On the whole, what it equates to is good fabrics, classic cuts, sensible lengths. Marks & Spencer have even issued a powdery-pink wool coat in their "Best of British" collection dubbed "The Elizabeth". There's been a resurgence of tweed, a taste for the aforementioned bright colours and, most interestingly a revival of headgear. Whether headscarf or tiara (evident in the ready-to-wear of Saint Laurent last October, and carried over to couture by Valentino), they're a crowning glory for any look.
Get the Elizabethan look

Show all 11
Join our new commenting forum
Join thought-provoking conversations, follow other Independent readers and see their replies