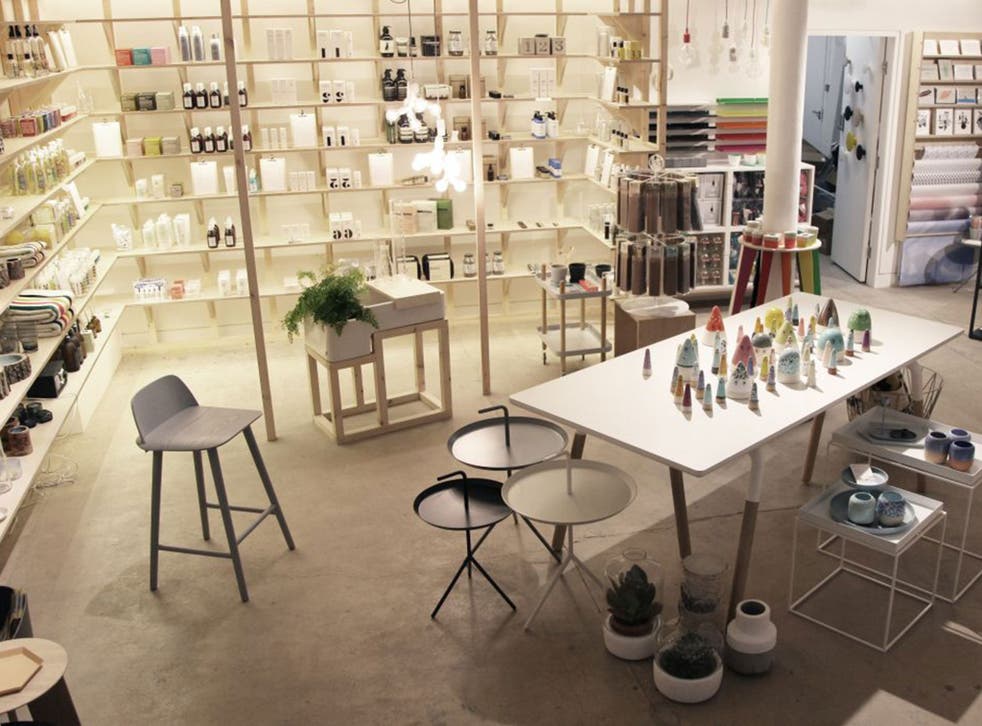 The rise and rise of The Goodhood Store
Since it opened seven years ago, The Goodhood Store has shaped the way east Londoners shop. Now it's expanding into a bigger and even better space,  writes Rebecca Gonsalves
It might seem like a cop-out when visiting celebrities say they love London for the shopping, but when you compare the standard there with that of other capital cities, it's a fair cop. Yes, there are architectural, cultural and culinary gems galore, but department stores, concept stores and boutiques take some beating. One such jewel in the crown is east London's The Goodhood Store.
In 2007, partners Kyle Stewart and Jo Sindle, who had both previously worked for denim labels, were on a mission to showcase select goods from brands that shared their ideas of independence and exclusivity. After originally stocking women's and men's clothing, the pair's discerning eye and knack for the niche quickly saw them enjoying success online and opening a lifestyle store across the cobbles from the original site last year.
Now, though, the boutique has expanded even further, with a new 3,000ft flagship store a stone's throw from the original location, which will house an impressive selection of designer wares with a distinctly avant garde approach thanks to brands such as Junya Watanabe, Comme des Garcons, DKNY and MM6, while skate and streetwear are represented by Neighborhood, Cavempt and Vans.
The Goodhood Store

Show all 7
There's also an impressive array of covetable homewares, clobber for the coolest kids on the block and beauty and grooming from the likes of Aesop and Malin & Goetz. If that's not enough of a draw, there's also the own-label Goods by Goodhood range, and the addition of a café administering restorative flat whites to fatigued shoppers.
"It was important for us to remain with our roots in east London," say Sindle and Stewart of their expansion. "The move is going to give us the opportunity to house our products in a new way and makes room for a greater variety of luxury and contemporary brands."
With an enthusiasm and excitement for fashion that's contagious, it's definitely all good in their 'hood.
Register for free to continue reading
Registration is a free and easy way to support our truly independent journalism
By registering, you will also enjoy limited access to Premium articles, exclusive newsletters, commenting, and virtual events with our leading journalists
Already have an account? sign in
Register for free to continue reading
Registration is a free and easy way to support our truly independent journalism
By registering, you will also enjoy limited access to Premium articles, exclusive newsletters, commenting, and virtual events with our leading journalists
Already have an account? sign in
Join our new commenting forum
Join thought-provoking conversations, follow other Independent readers and see their replies