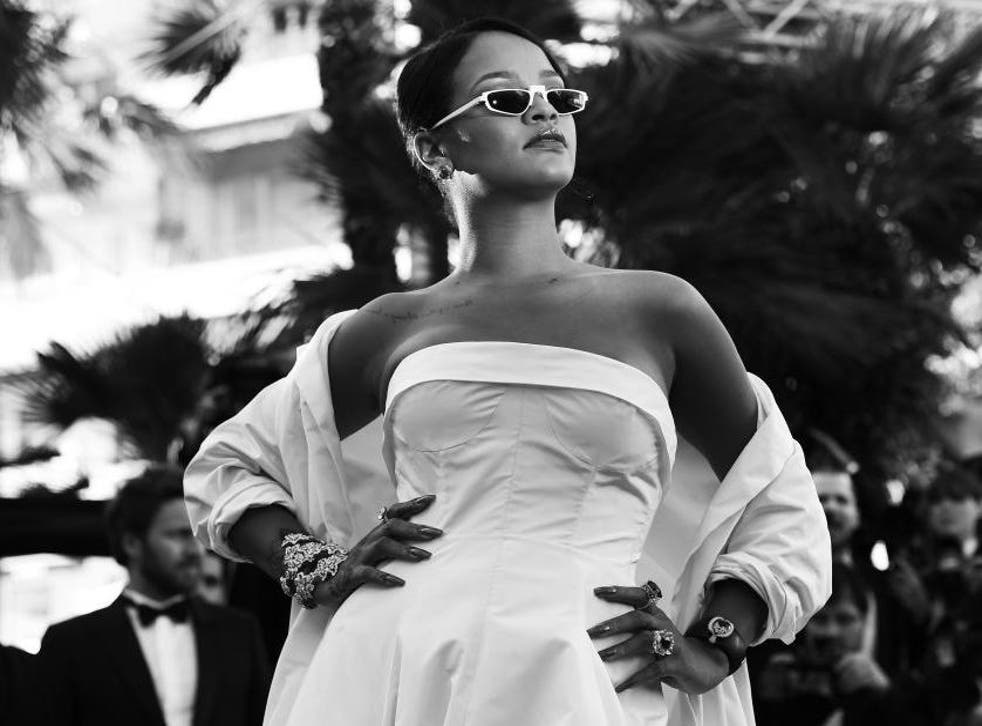 Why tiny sunglasses are going to be big in 2018
It's the latest case of sartorial shrinkflation
They might not be entirely practical in terms of UV protection but teeny-tiny sunglasses are officially in.
Summer is a way off yet but time in preparation is never wasted – especially when it comes to snapping up the hottest trends straight off the catwalk.
And, as rapper-turned-fashion designer Kanye West recently decreed, this means ditching oversized frames in favour of micro ones that barely cover your eyes.
As seen in an episode of Keeping Up With The Kardashians, Kim revealed that her newfound fondness for wearing small specs was down to her husband.
"Kanye sent me a whole email like, 'You cannot wear big glasses any more. It's all about tiny little glasses,'" she said on the show.
"He sent me like, millions of 1990s' photos with tiny little glasses like this."
And, he's right. Micro frames have rested on the noses of plenty of famous faces recently, from Kylie Jenner and Bella Hadid, to Rihanna, Zoe Kravitz and even Stranger Things star Millie Bobbie Brown.
But, while small shades have been a massive hit among the cool girls, like most great trends it started on the runway.
Spotted everywhere from Miu Miu to Louis Vuitton, the origins of the Matrix-esque glasses can actually be traced back to, surprise surprise, designer Demna Gvasalia, who showcased small black sunglasses for Balenciaga's spring/summer 2017 show.
Likewise, he echoed the trend this season with similarly angular options in silver.
But, while they might look great on supermodels, the tiny sunglasses don't actually shield your eyes from the sun. So, what's the point in wearing them?
Well, because they look really, really cool.
The ultimate statement accessory, this is a trend that sartorial introverts should avoid at all costs, but, if you're brave enough, wearing a pair of microscopic sunnies expertly balanced on the bridge of your nose will earn you some serious style points.
Join our new commenting forum
Join thought-provoking conversations, follow other Independent readers and see their replies