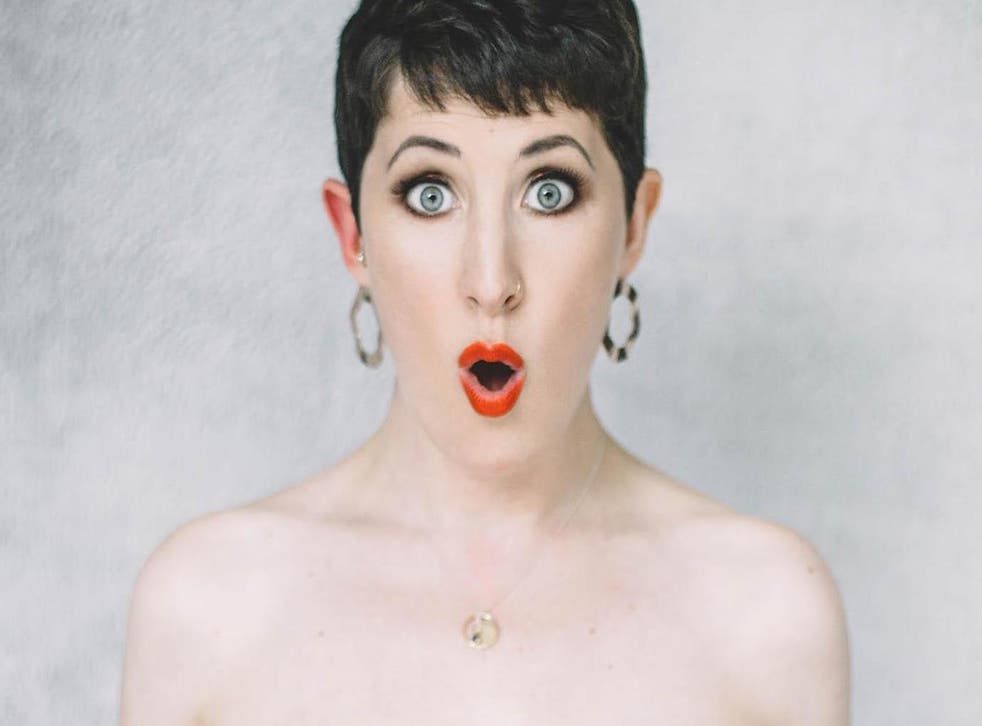 Breast Cancer Awareness Month: Survivor launches 'Tit-Tees' T-shirts to raise money for charity
It's time to let your Tit-Tees do the talking
Sarah Young
Thursday 12 October 2017 18:16 Comments
In the summer of 2016, Lauren Mahon, a then 31-year-old blogger from London, was told three devastating words: you have cancer.
Something that, as a woman with breasts on the smaller side – which she describes as "a goodwill gesture" – she thought must have been the universe's idea of a cruel joke. But, it was in fact very real, and she was diagnosed with an aggressive 2.8cm, grade III cancerous lump in her right breast.
Despite life as she knew it being sent into a tailspin, the feisty blogger refused to let the c-word get the better of her and began sharing her journey under the hashtag #girlvscancer on her blog and Instagram.
Alongside stunningly crafted images, the tales of her treatment were told authentically; full of grit and countless expletives in a bid to ditch the perception that cancer is a disease solely reserved for the over fifties.
Now a fully-fledged website that offers "fierce women affected by the cretin that is cancer" a place to feel empowered, GirlvsCancer has launched its second range of T-shirts, aptly named "Tit-Tees".
Unable to work during her treatment, Mahon single-handedly masterminded the design and distribution of a range of boobie-inspired T-shirts to financially support herself, raise awareness and earn money for charities close to her heart.
While the first round saw words like "Mammaries", "Bangers", "Jubblies", and "Fun Bags" emblazon the tops, this time the euphemisms have taken on a more visual standing with mini bumblebees, fried eggs, melons and milk jugs placed over each breast.
At just £28 each, 25 per cent of the proceeds is donated between four charities – Coppafeel!, Trekstock, Future Dreams and Look Good Feel Better – to ensure they continue to beat the cancer taboo.
And, with someone diagnosed every 10 minutes in the UK, now is the time to let your Tit-Tees do the talking. Buy yours here.
Register for free to continue reading
Registration is a free and easy way to support our truly independent journalism
By registering, you will also enjoy limited access to Premium articles, exclusive newsletters, commenting, and virtual events with our leading journalists
Already have an account? sign in
Join our new commenting forum
Join thought-provoking conversations, follow other Independent readers and see their replies