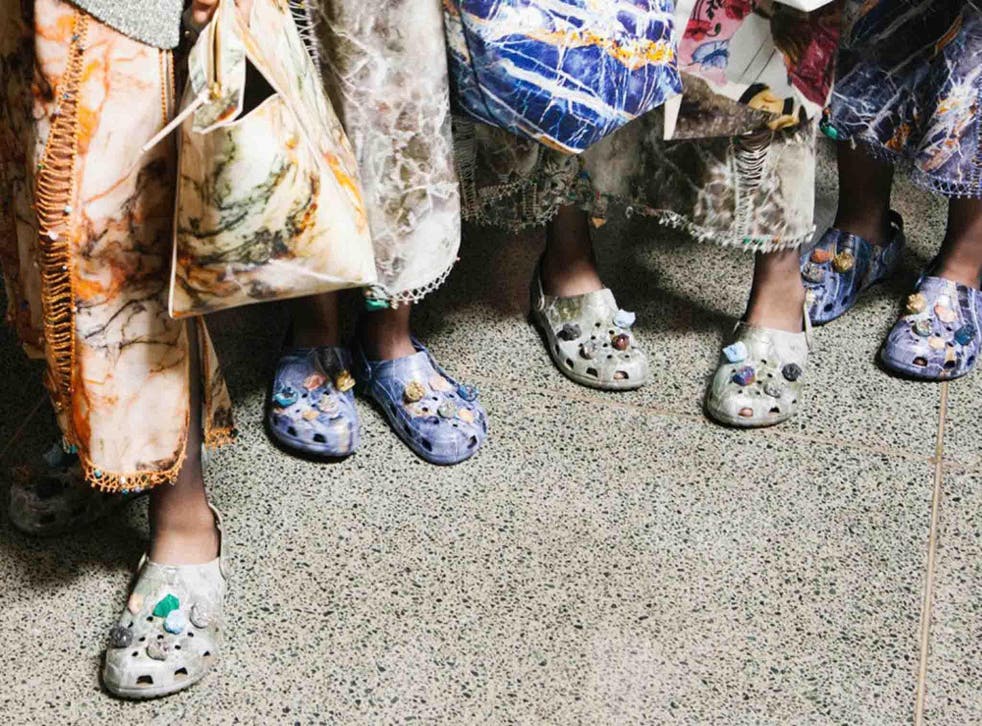 Why the fashion industry is obsessed with ugly shoes
They're set to make a fashionably unfashionable return
Sarah Young
Friday 03 February 2017 16:06 Comments
From pool slides to Crocs, it seems that every season there's a new "ugly" shoe to be coveted by the more adventurous fashion crowd.
And despite, everything they go against, for some reason stiletto-clad editors and style gurus everywhere are favouring the acrimonious trend for garish footwear.
But, not any ugly shoe will do. Oh no, it has to be just the right kind. Chunky, clinical and vaguely orthopaedic-looking.
Podiatrists everywhere are cheering for joy, we're sure.
For a few seasons now, gross fugly shoes have been creeping and quietly elevating themselves from fashion taboo to street-style staple. Think Birkenstocks, Teva's collaboration with Opening Ceremony and of course, Christopher Kane's embellished rubber clogs.
When the Scottish designer decided to send Crocs down the runway of his spring/summer 2017 collection the fashion world divided but alas, months later, Vogue have hailed the rise of the controversial shoe as this season's must-have trend.
Of course, these are no ordinary Crocs. Given a high-fashion makeover Kane's version come finished with a marble print and decorated with rough mineral stones such as sodalite, red leopard and zebra jasper.
But, before you start to think this is a one off, he's not alone in his quest to make the unfashionable fashionable.
For spring 2017, designers such as MSGM, Markus Lupfer, Masion Margiela and Anna Sui sent their own iteration of water shows, Teva-esque Velcro sandals and Chinese mesh slippers down the runway.
We are, it seems, in the midst of an ugly shoe revival.
While we're sure that grisly-chic isn't for everyone, Croc connoisseurs are everywhere and as a trend, the ugly shoe looks set to become a firm favourite among the more audacious punter.
Register for free to continue reading
Registration is a free and easy way to support our truly independent journalism
By registering, you will also enjoy limited access to Premium articles, exclusive newsletters, commenting, and virtual events with our leading journalists
Already have an account? sign in
Join our new commenting forum
Join thought-provoking conversations, follow other Independent readers and see their replies