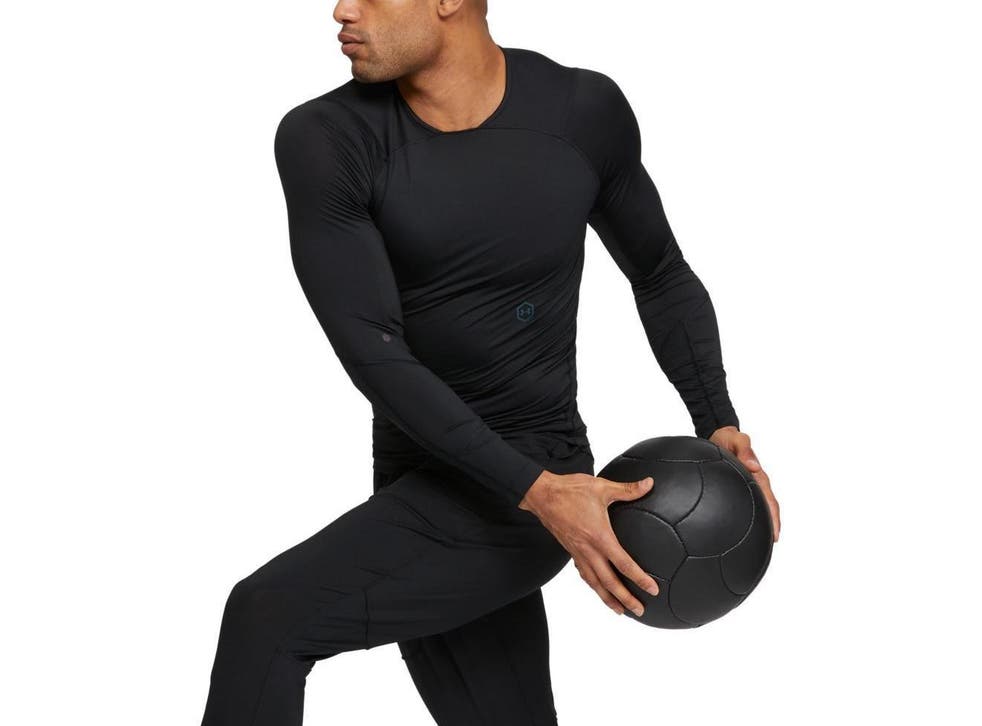 Advert for Under Armour T-shirt banned over 'misleading' claims it could improve athletic performance
Retailer said the garment's fabric could 'absorb the energy your body emits and reflects it back into your tissues and muscles'
An advert for a long-sleeve T-shirt has been banned for making "misleading" claims that it could improve the wearer's athletic performance.
The advert appeared on sportswear company Under Armour's website on February 15 2020, and said that its Men's UA RUSH Compression Long Sleeve shirt was "tested and proven to improve strength and endurance".
Text on the retailer's website claimed the T-shirt's mineral-infused fabric "absorbs the energy your body emits and reflects it back into your tissues and muscles".
However, a ruling published on Wednesday by the Advertising Standards Authority (ASA) said the advert was "misleading" as the evidence given to support the claim that the top had been "tested and proven to improve strength and endurance" was "not adequate".
The advert suggested that during exercise the shirt noticeably improved strength and endurance for the wearer, over the area of the upper body that it covered, the ASA said, adding that two studies provided by Under Armour to prove its claims had used a shirt which was different to the advertised product.
Similarly, a third study only had five participants and it was not clear whether the shirt tested was of the same type as the product featured in the advert.
Under Armour said the product enhanced performance due to a material called Celliant, a blend of thermo-reactive minerals which could be embedded into fabrics.
The brand said that products with Celliant improved performance, and specifically strength and endurance, by recycling an athlete's own energy.
One small study of 12 male cyclists did suggest that average oxygen consumption was lower when participants were wearing clothing made from Celliant while cycling at a low intensity.
However, the regulator said it was "unclear" whether the clothing would provide an advantage to the wearer's endurance at race pace.
As a result of its findings, the ASA has told the sportswear company the advert must not appear again in its current form.
"We told Under Armour UK Ltd not to state or imply that the advertised product would improve strength and endurance unless they held adequate new evidence to support the claim," the ruling said.
In February, an advert for women's retailer Pretty Little Thing was banned by the ASA for being "overly sexualised".
The advert in question showed a female model from behind, wearing black underwear and a cut-out orange bra, as well as a shot of a model lying down on the floor wearing a sheer bodysuit and holding a neon bar between her legs.
The complainant said they believed the commercial "overly sexualised and objectified women". The ASA agreed, concluding that the advert was "likely to cause serious offence and was irresponsible".
Join our new commenting forum
Join thought-provoking conversations, follow other Independent readers and see their replies