The Independent's journalism is supported by our readers. When you purchase through links on our site, we may earn commission.
Under-eye masks: What are they and do they really work?
Dark circles and puffiness, be gone!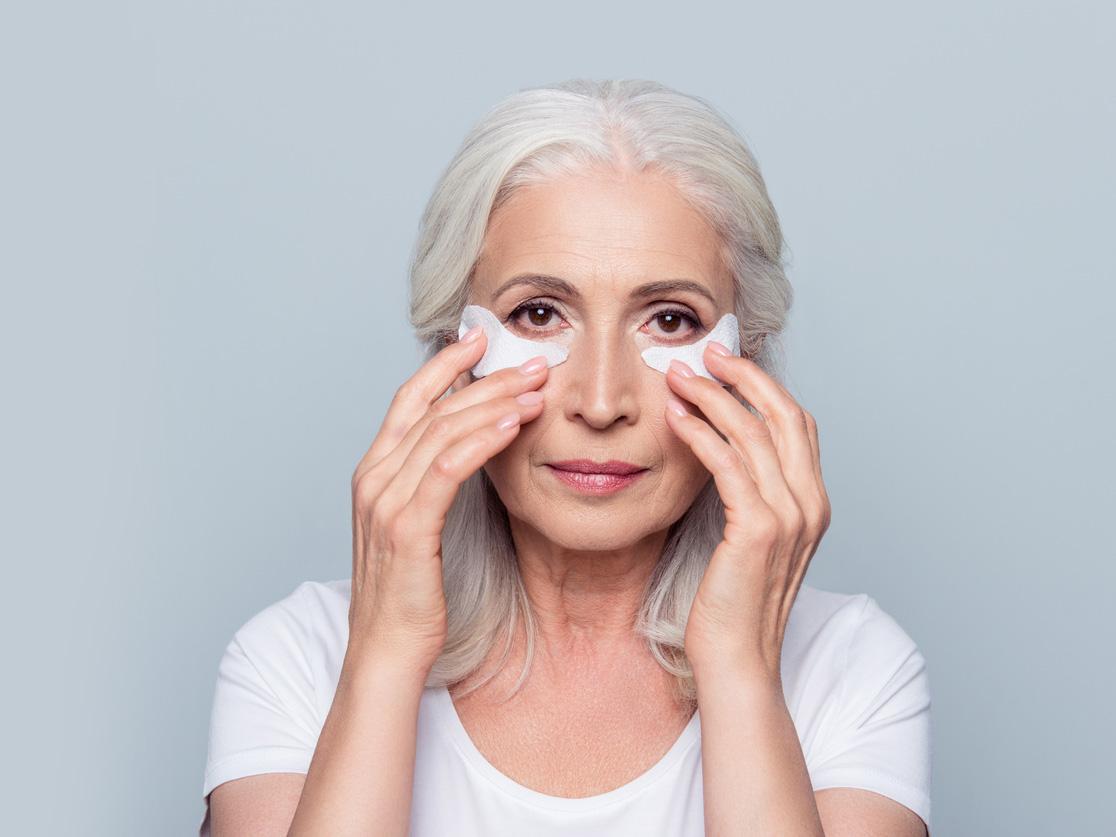 If you've been burning the candle at both ends, chances are the effects are beginning to show on your skin, especially on the ultra-delicate area around your eyes.
The skin here is much thinner than it is everywhere else and, because it contains fewer oil glands, it is more susceptible to fine lines, puffiness and dark circles.
But, with such busy lives, getting eight hours sleep or the visiting a spa is out of the question, and, let's face it, there's only so much makeup can conceal.
The solution? Under-eye masks which promise to perk up your peepers.
What are they?
Under-eye masks typically look like comma-shaped patches and are infused with lightweight but potent serums packed with innovative ingredients like retinol, hyaluronic acid and ceramides designed to plump your skin and bust dark circles.
Every product's application time varies and, while some can be popped on for 20-30 minutes as you go about your business, others should be left on overnight. Perfect for a Sunday afternoon pamper session. For an extra cooling boost, pop yours in the fridge before use.
What are the benefits?
Puffiness, crows feet and dark circles are just some of the traits that our eyes present when they're feeling a little neglected and, while under-eye masks won't work miracles, they will help to reduce unwanted traits.
Using an eye cream will do the job on a day-to-day basis but an eye mask will provide an instant boost of hydration, soothing ingredients and have a cooling and anti-inflammatory effect on the skin surrounding your peepers.
Which ones should you use?
The trend for under-eye masks has grown massively in recent years meaning there are hundreds of products for you to choose from depending on your needs.
That being said, there are a few we can recommend. Skyn Iceland's Hydro Cool Firming Eye Gels are a firm favourite in the beauty world thanks to their innovative ingredients. Enriched with hydrolysed elastin to increase firmness, alongside acetyl hexapeptide to reduce visibility of fine lines, these 10-minute treatments promise to tackle the skin-ageing effects that accompany a high-adrenaline lifestyle.
Estee Lauder's Advanced Night Repair Recovery Eye Masks are also a big hit. Infused with the brand's famous Advanced Night Repair technology, they combat the stresses of modern life whether that's lack of sleep, pollution or dehydration.
Join our commenting forum
Join thought-provoking conversations, follow other Independent readers and see their replies