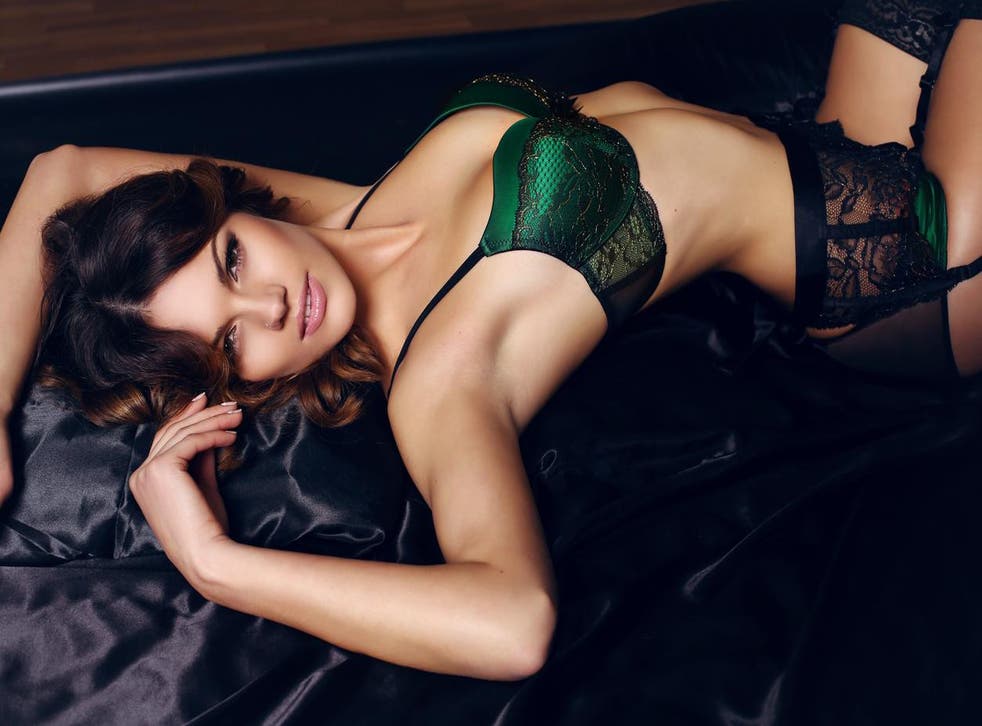 Valentines Day lingerie guide for men: Would she like it? What size? Which design?
Not sure where to start? We've got you covered
Sarah Young
Thursday 09 February 2017 15:50 Comments
Get it wrong and you could end up in the doghouse.
For starters, introducing a lacy bra and panties at the beginning of a relationship isn't always the right choice but, that being said, it does show that you've paid attention by knowing what she looks good in.
There's no shortage of undies on the rails at this time of year but, for the unseasoned shopper that can make for quite the quandary.
So where you should you begin?
Curvy Kate's diverse #TheNewSexy lingerie campaign

Show all 9
Alas, just like us ladies, not all lingerie is created equal so your first port of call is to know her size.
Now, this might sound like an obvious, even condescending statement, but it is the cardinal rule lingerie shopping.
Your best bet is to have a rummage through her drawers as this will give you an exact idea of size she takes. While knowing she's a size 14 will work for the knickers, bra's require more stealthy investigation.
In this case, be sure make note of both the back band – indicated by a number - and cup size – indicated by a letter - e.g. 34C.
Similarly, a bra just isn't a bra and they come in a manifold of styles. Again, having a snoop at what she already owns will give you an indication of the shape, colour and patterns that she prefers.
If your lady has a chest on the smaller side non-padded triangle bras are a feminine, practical and equally seductive option but if she's after a little oomph go for a padded plunge that will give her chest an extra-boost.
Alternatively, for ladies with larger assets, there are plenty of beautiful plunging and balconette options - but make sure they're going to offer support.
Either way, there is a fine line between slutty and elegant so if you're unsure, play it safe with fabrics like satin or lace and generally avoid PVC like the plague; unless that's what she's in to of course.
Similarly, lingerie doesn't have to mean a bra - gifting something like a silk chemise, dressing gown or babydoll will earn you just as many brownie points.
Now, where to shop? When it comes to browsing in-store there's no need to feel embarrassed and shop assistants will absolutely think your efforts to find the perfect piece are valiant.
But there are plenty of options online too.
Aside from the obvious – think Ann Summers, Victoria's Secret and Agent Provocateur – brands like For Love and Lemons, What Katie Did and Boux Avenue will have you armed to the teeth with beautiful choices.
Register for free to continue reading
Registration is a free and easy way to support our truly independent journalism
By registering, you will also enjoy limited access to Premium articles, exclusive newsletters, commenting, and virtual events with our leading journalists
Already have an account? sign in
Join our new commenting forum
Join thought-provoking conversations, follow other Independent readers and see their replies