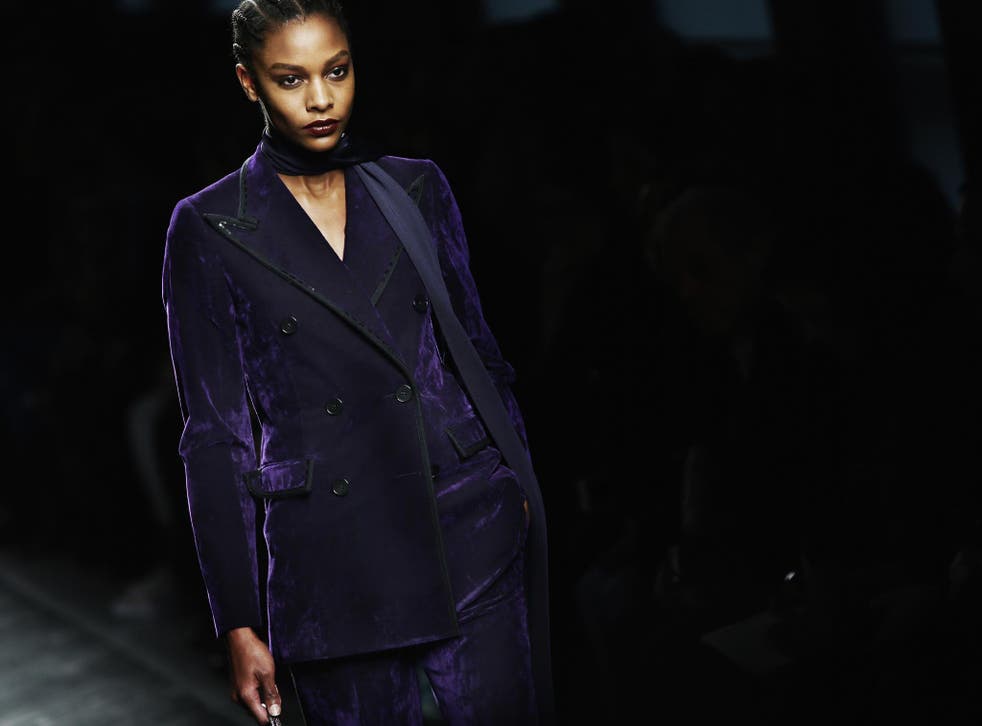 Just like velvet: Love it or hate it the marmite of fabrics is back
When the cooler months set in you'll be glad that the plushest of textiles is having a moment. Sarah Young investigates this season's most strokable trend yet
A fabric which divides the masses, velvet as a trend is nothing new and considering fashion's recent fixation with the 90s we almost should have seen it coming. It's one of those lavish textiles that while not often at the forefront of the runway, season after season, is continually there in some capacity. For autumn/winter though velvet is undergoing a renaissance that sees the luxurious fabric outpace its tactless past for something altogether more stylish. It boasts a dangerous streak for sure but also a wonderfully eccentric and lustrous element one has come to associate with Alessandro Michele's dreamy "Gucci Girl"; think velvet mini-dresses paired with ballooning chiffon sleeves and a signature pussy bow.
Forget the bygone velvet hat or sumptuous poufy sleeve, this season's velvet is dowsed in style; this is velvet as we've never seen it before, it's rich, warm and imperceptibly cool. While some designers opted to broach their velvet crush in the more typical sense – take Erdem's Edwardian bias cut styles or Prada's midnight blue cocktail dresses – others gave it a plush rebirth. The timeless two-piece suit came swathed in verdant purple at Bottega Veneta while Lacoste saw tracksuit's get ritzy with jewel-toned crushed velvet. At Vetements, the fabric offered textural comfort with claret tailoring and a golden velvet overcoat; a shade intensified at Valentino who opted for a silky-velvet canary yellow gown.
Get velvet right and you're the epitome of understated refinement, but get it wrong and you're a woeful throwback to times we'd rather all forget; so just how easy is it to translate this trend into real-world dressing? The short answer: very. It's a deceptively versatile fabric that's quickly becoming a year-round staple the high street offering a selection of nifty pieces that will see you through the changing seasons. If you're looking to approach this trend tentatively then start by adding a velvet accessory to your look with a plush bag but if you're more of an all-or-nothing kind of girl get ready to commit. While top-to-toe velvet is certainly fashion forward, we'd recommend teaming one piece with lighter, sensuous fabrics such as silk but remember to keep things simple. Black, bottle green and marsala red are undisputed velvet classics but if you're looking for something a little warmer, caramel and delicate shades of dusty rose work equally as well.
Just like velvet

Show all 10
Join our new commenting forum
Join thought-provoking conversations, follow other Independent readers and see their replies