What to expect from V&A's Christian Dior exhibition
The collection will include a gown designed for Princess Margaret's 21st birthday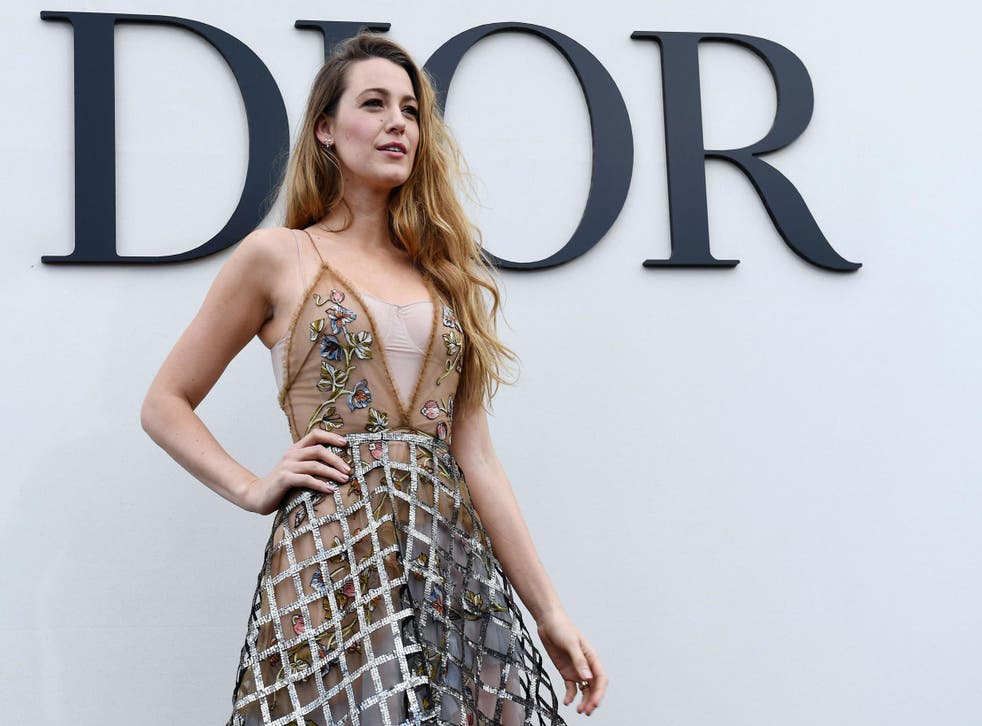 Fashion fans are bracing themselves for one of the most comprehensive exhibitions for a single designer to date.
The Victoria and Albert Museum will host the largest Christian Dior retrospective to hit the UK in an exhibition which opens in February 2019.
In what is set to be an extensive celebration of the iconic designer's life and work, the exhibit will feature a number of historic garments, such as a gown created for Princess Margaret's 21st birthday celebrations in 1951.
Titled "Christian Dior: Designer of Dreams", the V&A's exhibition will be a re-imagining of one held at the Musée des Arts Décoratifs in Paris last year.
A new section will be included, focusing on the couturier's love of British culture and his affinity with the royal family titled "Dior in Britain".
In addition to more than 200 rare couture garments, roughly 500 objects said to have inspired the designer will be on display, including personal belongings, sketches, accessories and photographs.
It will delve into the archive of Dior items already held in possession at the V&A in addition to showcasing several more sought out by the exhibition's curator, Oriole Cullen.
"In 1947, Christian Dior changed the face of fashion with his New Look, which redefined the female silhouette and reinvigorated the post-War Parisian fashion industry," says Cullen.
"The influence of Dior's design was all-pervasive and helped to define an era."
Bespoke gowns made for a number of high-profile clients, such as Nancy Mitford, will be on display, offering a unique insight into the period in which Dior himself was working.
A particular highlight will be the Bar Suit from Dior's debut collection, which came out in 1947 and was a key part of his New Look aesthetic, and was hailed for being one of the first womenswear garments to put an emphasis on the natural curves of a woman's silhouette.
Several well known fashion names have held the role of creative director at Dior prior to going on to found their own labels, such as John Galliano, Raf Simons and Yves Saint Laurent, who was Dior's immediate successor.
Garments from each of their respective eras will be included in the exhibition in a bid to reflect the ever-evolving Dior aesthetic.
The current creative director of the French label is Italian fashion designer Maria Grazia Chiuri, who was appointed in 2016, marking the first time a woman had been hired to lead the prestigious fashion house.
Chiuri received widespread praise for bringing Dior into the contemporary sartorial sphere with her debut collection, which featured a T-shirt with the words "We Should All Be Feminists" splashed across in reference to a famous essay by Chimamanda Ngozi Adichie.
Several of her designs will feature in the V&A exhibition.
Christian Dior: Designer of Dreams will run from 2 February to 14 July 2019.
Register for free to continue reading
Registration is a free and easy way to support our truly independent journalism
By registering, you will also enjoy limited access to Premium articles, exclusive newsletters, commenting, and virtual events with our leading journalists
Already have an account? sign in
Register for free to continue reading
Registration is a free and easy way to support our truly independent journalism
By registering, you will also enjoy limited access to Premium articles, exclusive newsletters, commenting, and virtual events with our leading journalists
Already have an account? sign in
Join our new commenting forum
Join thought-provoking conversations, follow other Independent readers and see their replies