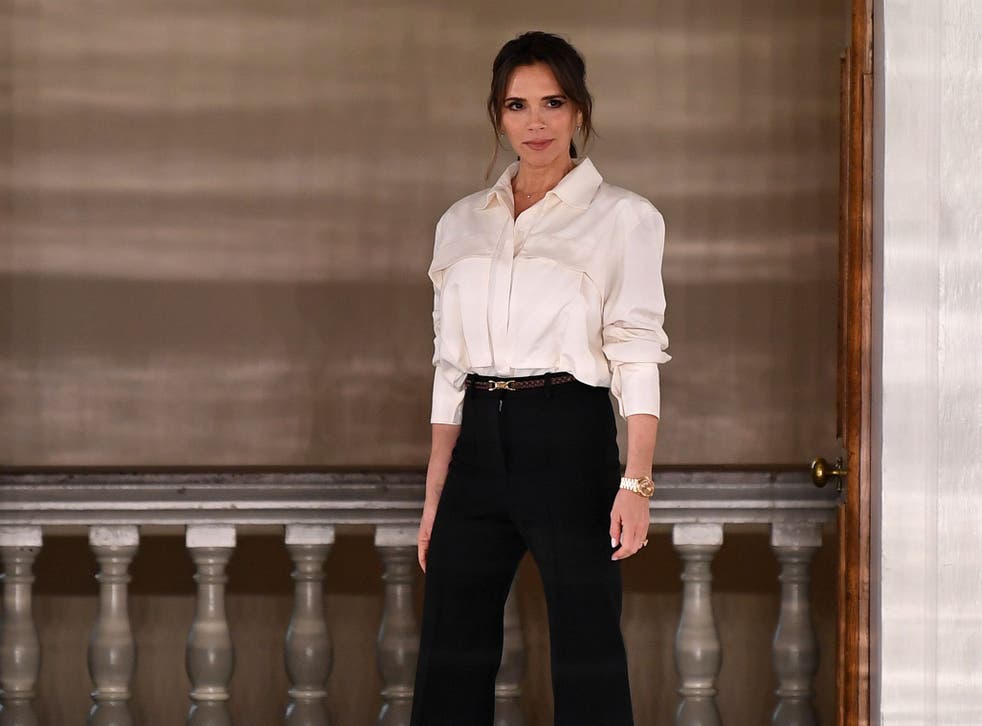 Victoria Beckham slashes prices of her dresses by 40% amid changing fashion landscape
The move comes amid a rise in the more affordable fashion rental market
Fashion designer Victoria Beckham is reducing the average sale price of her dresses by nearly 40 per cent.
Amid losses from the pandemic and people's changing lifestyles, the designer has chosen to reduce costs by creating simpler silhouettes and using fewer embellished fabrics in her dresses.
The changes are required to "future-proof" the brand, according to the CEO of Victoria Beckham Ltd, Marie Leblanc de Reynies.
The adjustment to price point is hoped to boost the company's net income and widen its customer base.
Due to the pandemic, demand for formal dresses dropped in favour of leisurewear and comfort and Beckham believes we are now in a period of transition when it comes to fashion.
Speaking at the launch of her new collection at her flagship store in London, Beckham told The Guardian: "Right now feels a bit like that moment after you've had a baby, and you can't remember what you wore before you were pregnant."
The former Spice Girls member compared coming out of the pandemic to the period post-pregnancy.
Sign up to The Lifestyle Edit for all the latest news and features
Beckham said: "When I was pregnant with [daughter] Harper I wore very different clothes, and after she was born it took me a while to figure out what I wanted to wear.
"Coming out of the pandemic feels a bit like that. I really embraced a more relaxed way of dressing during lockdown, and that changes what I want to wear now."
CEO Reynies agreed, saying she believes people's fashion tastes will have been changed by the pandemic.
Reynies said: "We are going to come out of this time with a hybrid lifestyle. Maybe you don't have to dress up so much to take a meeting."
The move comes as people become savvier about their purchases. Generally, sales have decreased while the resale and renting markets for fashion have increased.
The Prime Minister's wife Carrie Johnson recently rented her wedding dress as well as several outfits for her appearance at the G7 summit in Cornwall.
In February, Victoria Beckham's top designer Ilaria Icardi left the brand by mutual consent after it made a £46million loss. Since launching in 2008, the company is yet to turn a profit.
Join our new commenting forum
Join thought-provoking conversations, follow other Independent readers and see their replies