Virgil Abloh says 'race problem' in fashion is 'so systemic and deep'
'Does the fashion industry have a race problem? Well, it's so systemic and deep that it can't even look at itself when it represents itself,' designer says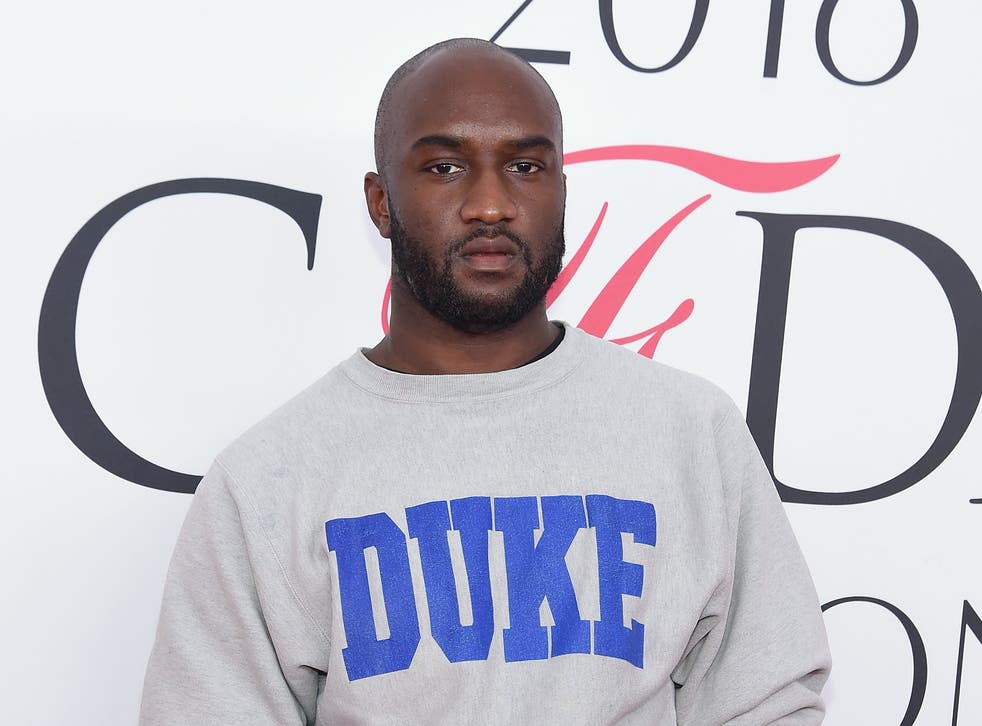 Fashion designer Virgil Abloh has said he hopes to see "systemic change" in fashion in the near future, discussing how the industry responded to the Black Lives Matter movement.
Speaking to British Vogue, the founder of fashion label Off-White recalled how the fashion industry responded when footage from the killing of Ahmaud Arbery circulated on social media in May.
On 23 February, Mr Arbery, a black man, was fatally shot while jogging near Brunswick, Georgia, having been chased by two white men, which was filmed on camera. In July, it was reported that the men involved pleaded not guilty to the charges.
Recalling when the video of Mr Arbery's death was being shared online, Mr Abloh said that he had a "hard time" continuing with his work, as the main focus of the fashion world at the time appeared to be the changes happening to the seasonal calendar.
"Just imagine how that looks to me from a wider lens. I was having a hard time being on calls about dates when the news – and the news in fashion – didn't reflect Arbery's death," the designer said.
Explaining that he places great importance on showing "black talent, black people, and black people inside of my output" in his work, Mr Abloh addressed whether the fashion industry has "a race problem".
"Does the fashion industry have a race problem? Well, it's so systemic and deep that it can't even look at itself when it represents itself," he stated.
Having witnessed how companies professed their support for the Black Lives Matter movement following the death of George Floyd in May this year, Mr Abloh said that "nobody knows how to talk about race".
Black Lives Matter protesters gather across the UK

Show all 79
"It's so deep in our hearts, so full of different experiences," he said.
"Or, in most cases, people don't even know what it could be to feel like you've been oppressed. So can we allow people to say the wrong thing, if they do?"
The designer affirmed that he wants "to see systemic change, not reactionary change" in future, expressing his wish that brands don't just show their support for the Black Lives Matter movement out of a desire for publicity.
"Everyone's on a race to get back to normal, to a clean image. But this is the critical moment to actually understand," he said.
"I hope for conversations that are long lasting. But I'm an optimist. I believe the world will be a better place – and it's great that everyone's hearts and minds are open. It's broadened the message about how change needs to happen."
Register for free to continue reading
Registration is a free and easy way to support our truly independent journalism
By registering, you will also enjoy limited access to Premium articles, exclusive newsletters, commenting, and virtual events with our leading journalists
Already have an account? sign in
Register for free to continue reading
Registration is a free and easy way to support our truly independent journalism
By registering, you will also enjoy limited access to Premium articles, exclusive newsletters, commenting, and virtual events with our leading journalists
Already have an account? sign in
Join our new commenting forum
Join thought-provoking conversations, follow other Independent readers and see their replies