Wear did you get that mat?

Show all 4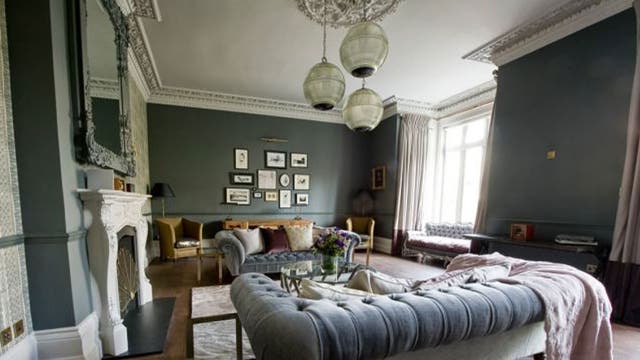 Wear did you get that mat?
Interiors brand Matruska has a new website that shows off the founder's fashionable past.
Ever wished you could employ the services of an interior designer to give your home a stylish overhaul – but without the interior designer's bill? Then Matrushka's new online store is the place for you. The Matrushka brand was founded by Jo Berryman, a former fashion stylist, in 2009 and its "poetic chaos" style has found favour with Chelsea's plush The Shop at Bluebird, Soho nightspot Floridita, the School for Creative Start-ups at Somerset House plus sumptuous rental properties hired out to famous folk such as Ashton Kutcher and Mila Kunis – not to mention copious private clients that Berryman is far too discreet to name.
The new e-tail site sells an intriguing selection of reworked vintage furniture and salvaged objects (sourced from Berryman's constant travels) alongside neon artworks from celebrity favourite Chris Bracey, plus cushions, candles, rugs and storage solutions.
Berryman's signature aesthetic successfully translates her fashion flair into the interiors realm and her approach equates a room's deisgn to an "outfit" while furniture and homeware are the "accessories": just think of a lovely French giltwood sofa as a designer handbag for the home.
One-off bespoke pieces – ever changing and constantly replenished – currently range from said giltwood sofa (£3,250) to a Venetian dressing table (£1,495) and Van der Rohe desk-chair (£595); there are also innovations such as in-house designed, newsagent-style "Slopen" shelving (from £600). "We were all about creating tablescapes and tableaux on a table," says Berryman. "This is a new way of displaying coffee-table books like jewels."
However, in the same way that you might buy into your favourite designer label via costume jewellery or even a fragrance, you can also get a soupçon of the Matrushka lifestyle for less lolly with its hand-stitched Bennison scatter cushions, proudly made in England with inspirations as diverse as Sybil Fawlty and Noël Coward, and scented candles with delicious fragrances such as rose geranium or rosemary and thyme.
Join our new commenting forum
Join thought-provoking conversations, follow other Independent readers and see their replies