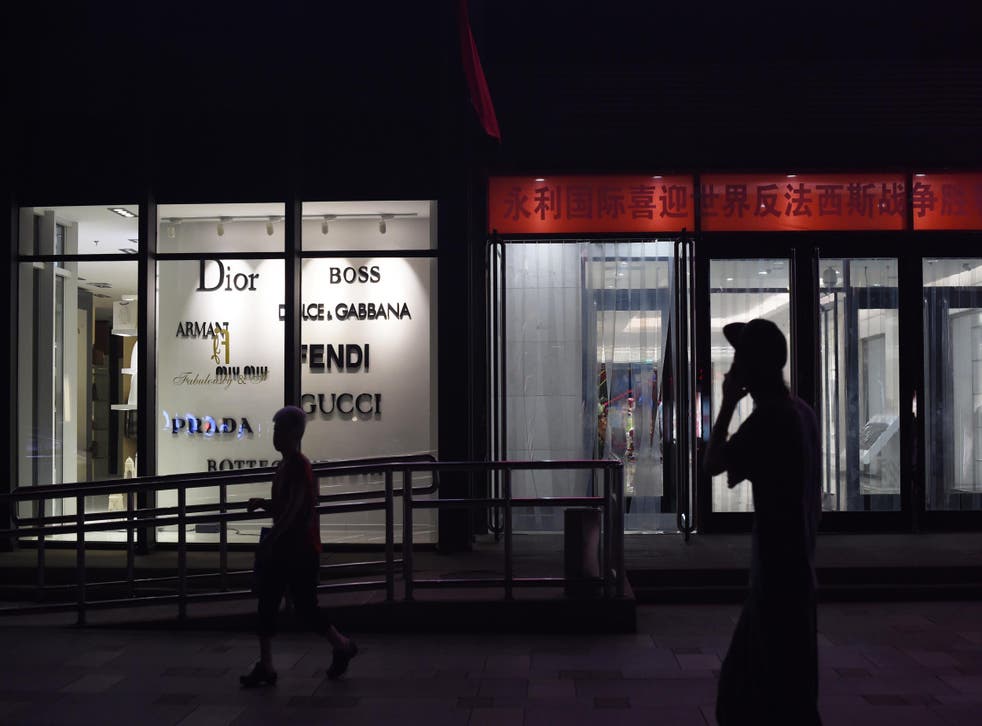 Wear What When Why: Fashion's new luxury means never having to say you're wearing last season
I wonder if Bicester Village is the future of fashion? For the uninitiated, I'm referring not to the sleepy Oxfordshire civil parish, but rather an adjacent shopping outlet a friend of mine described as "Bond Street via Brookside," the latter due to the quaint, parochial barn-styled building that house its shops, then former because of the shops themselves, running the gamut from Dior to Balenciaga to Fendi to Céline. The highest-profile absences are Hermes, Chanel and Louis Vuitton - the CEO of the latter, Michael Burke, once disparagingly comment to me that outlets weren't luxury. Which is a fair enough comment. They are big business though: 6.3 million customers flock to Bicester each year.
Brands are reticent to talk about the sales figures they generate - a few representatives were even cagey about acknowledging the existence of their discount outlets. Nevertheless, the clothes are often instantly-recognisable from the fashion show videos playing on relentless loops, and the interiors are kitted out in brand livery. Prada is signature pale green; Saint Laurent a Slimane-endorsed mausoleum of marble and plate glass. A number (notably Burberry) specially-manufacture product for outlet sale, adding to the perception that it generates a decent chunk of their income.
Marco Bizzarri, the charismatic CEO of Gucci, last year declared that the brand would not be discounting their latest Alessandro Michele-designed wares in store, but rather shipping what's left to the outlet when the season ceased. Get ready for those Bicester visitor numbers to soar (FYI - as of my visit last week, it was still spring 2015 stock) - because, if you want to buy on a discount, you'll have to schlepp out. That is perhaps, Gucci's solution to increasing numbers of consumers holding out until the sales to bag a bargain, rather than shelling out full price - as with some of those brands, many consumers refuse to acknowledge discounts exist. If you know it'll never be offered cheaper, why put off the purchase?
How about that for an interesting business model - one which, as of yet, is unique to Gucci. Louis Vuitton famously never goes on sale, the only brand to boast of that. They also don't operate outlets. Of course, there's a degree of permanence to Vuitton - Burke again once told me that the Vuitton client "needs to identify with something - if that something changes every three months, every six months, unless you're a fashionista, it's going to become very very tiring. Most of our clients are not fashionistas. Most of our clients are luxury clients."
In a strange way, that thinking has even permeated discount outlets. Because you're not struck by how passé the stock looks - the undesirability of last season - but rather, how current and covetable everything remains. Perhaps that's a new breed of fashion - fashion with the timeless approach of luxury, meaning better quality, better clothes, and longer lives. For the garments, if not for us. The big question? If everything lasts and can be worn forever, how are you going to encourage people to carry on buying? Perhaps it's by eschewing discounts - so you never fear the one-upmanship of someone else bagging your bag at a deflated price? Or maybe it's just by making better clothes? That's a novel idea.
Join our new commenting forum
Join thought-provoking conversations, follow other Independent readers and see their replies