What is a jade roller and should you be using one?
The little green tool that's become the latest beauty craze explained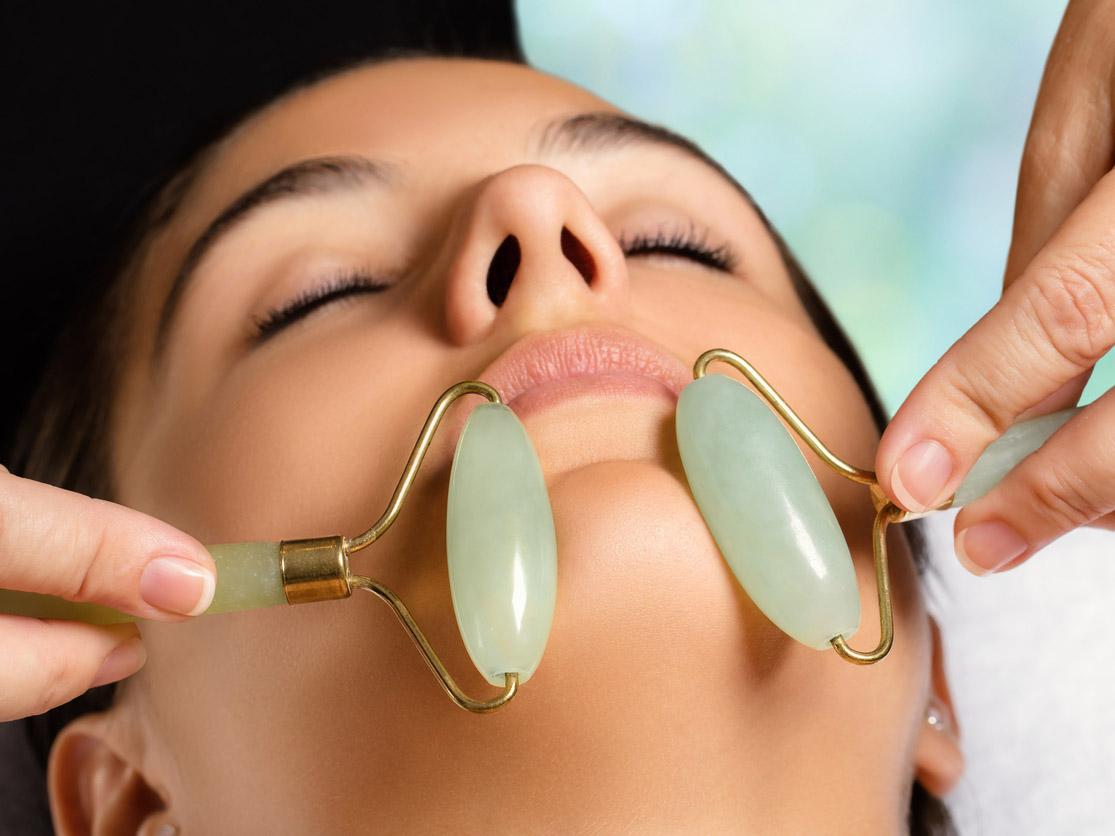 Beauty enthusiasts are always on the hunt for the latest innovations in skincare but this time the cutting-edge gizmo captivating crowds is a tool rooted in history.
We're talking about traditional Chinese derma rollers made of jade, which are said to boost circulation and help drain the lymphatic system to reveal plump, bright skin. A tool that has seen a surge in popularity of late, they're all over our Instagram feeds right now, racking up more than 10,000 hashtags and counting.
But what exactly are they and how do you use one?
What is a jade roller?
A centuries-old Chinese skincare tool, a jade roller is a paint roller-style tool for the face made from solid jade stone. The tool typically features a larger stone designed for use on the cheeks, jaw and forehead, while the smaller stone is ideal for under the eyes and around the mouth.
What are the benefits?
Essentially, a jade roller helps to eliminate puffiness as it gently massages the lymphatic system – a network of tissues and organs just below that skin that helps to rid the body of toxins and waste. Similarly, the cool and smooth surface of the roller helps to reduce redness and access muscles and tissues with just the right amount of pressure.
If you believe in the power of crystals too you're in luck because jade is associated with protecting against negative energy, balancing your chi and reducing anxiety and fatigue.
How do you use one?
Jade rollers can be used in different ways but it's always best to use on clean skin and before the use of your skincare products. That being said, in the evening you can add a little oil before using the roller. For best results, use the roller back and forth, up and down, and out to the side, making sure to apply gentle pressure as you move up to help lift the muscles.
Join our commenting forum
Join thought-provoking conversations, follow other Independent readers and see their replies