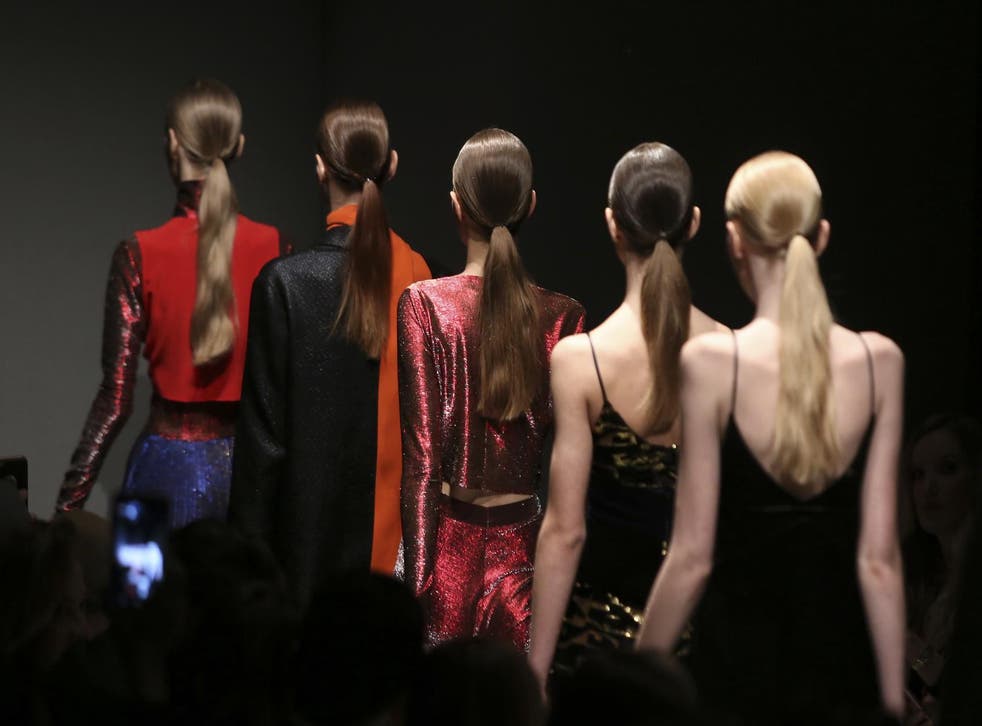 'They make you work like a slave and treat you like trash': What it's really like to work in high-end fashion
Get the scoop on the best and worst luxury brands to work for from the people that know a company best – the employees
Current and former employees of some of fashion's most luxurious brands have lifted the lid on what it's like to work in their stores.
And while those manning the tills at Gucci boast of their colleagues' friendliness, staff toiling away at Prada complain about oppressive dictats direct from Milan.
The reviews on the Glassdoor website are averaged out to give a score out of five - and while none of the firms are higher than 4, Prada hovers at 2.5 - the lowest of the bunch.
Working in retail isn't always the most glamorous of jobs, but getting a gig at a high-end fashion retailer - even as an assistant - carries a certain cachet.
Selling designer goods - often to the very rich and very famous - sounds tempting but with high fashion comes high standards, and a huge amount of money at stake.
Here, we take a look at what life is like on the other side of the checkout with a rundown of the best-known names in fashion, according to those who've worked there.
Versace: 3/5
Pros: "They produce beautiful products and there are always customers from a variety of cultures."
Cons: "Aside from the long hours and having to stay behind without getting paid extra it's also really competitive with other workers trying to get in on your sale.
"The targets are too high and the assistant manager always has something to moan about."
"Staff discount doesn't make much difference on a £1,000+ product."
Prada: 2.5/5
Pros: "You are given a clothing allowance and there are some really cool people to work with. Working here is a luxury experience; I wish I had more to share, but there really isn't any more pros to list."
Cons: "Everyone is super anal and it's ran in military style. They dictate what you say, the tone you speak in and the way you are dressed. Basically everything."
"I've been there for a short period of time and have almost quit many times.
"It's very micro managed. There is a very cold environment and some people are very snotty."
Prada did not respond to a request for comment.
Gucci: 3.8/5
Pros: "Great discounts, the people are very friendly to work with, and there are amazing staff parties."
"Its prestigious history gives you a sense of pride for craftsmanship of merchandise, and there are some awesome incentives."
Cons: "I can't really think of any except be prepared for exhausting holiday time.
"But that's not necessarily a con since you'll be banking huge commission checks."
Louis Vuitton 3.7/5
Pros: "They're a good company to work for and I also met some really nice people during my time there."
"They're very proactive with their product training and staff development so if you work hard you will see career progression. Overall I found it enjoyable."
Cons: I have nothing really negative to say.
Burberry 3.5/5
Pros: "Commission, up to 50% discount, generous holiday allowance, sick pay.
"Staff in London can attend sample sales and there's free uniform - although it's a bit ugly."
Cons: "It can be very long hours that feel very repetitive at times. Management are also very strict and won't allow leniency when it comes to anything."
"Advice to management - be more friendly and try to engage employees with incentives instead of giving warnings right away for seemingly being uninterested."
Vivienne Westwood: 3.5/5
Pros: "There's good staff discount and a uniform allowance. It's also a nice environment to work in and there are really nice people to be working with."
Cons: "You will have to stand on your feet all the day. No chances to rest if not by hiding in the basement where the warehouse is."
Chanel: 3.4
Pros: "I really loved interacting with customers from different parts of the world and being able to practice the languages I speak with them if ever they found it difficult to speak in English. Chanel is a great company with excellent training and benefits."
Cons: "Some staff can be quite snobbish but I tried to focus on the fact that I love the brand and enjoyed the location of my work."
"There's a real lack of recognition for hard work and virtually no promotion from within."
Join our new commenting forum
Join thought-provoking conversations, follow other Independent readers and see their replies