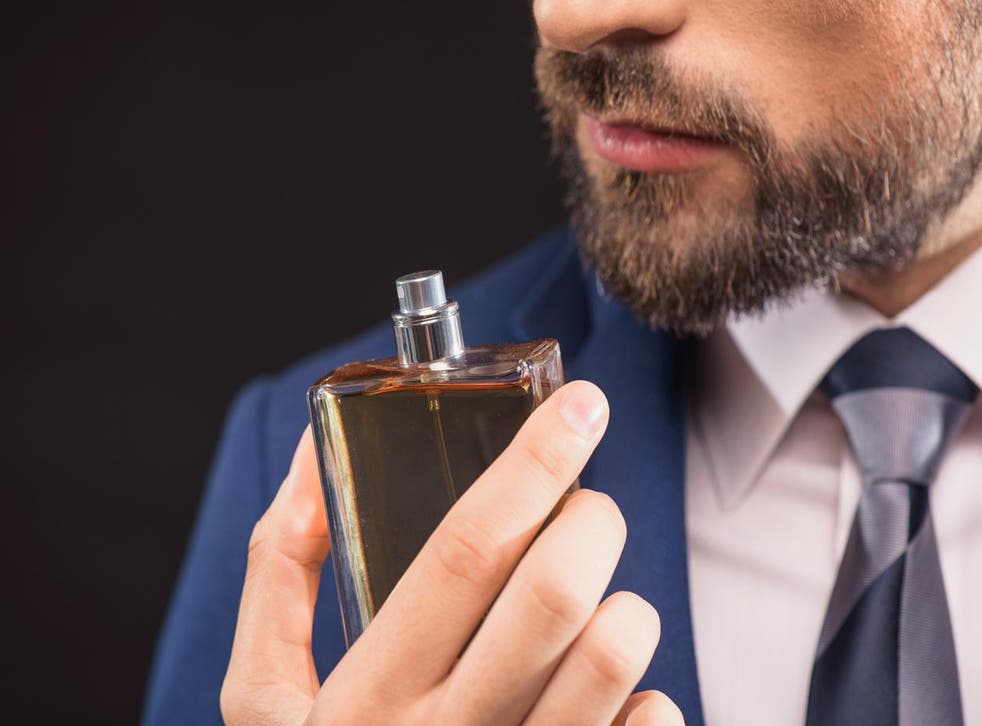 Why all men smell the same, according to master perfumer Roja Dove
You're not imagining it - male fragrances really all do smell similar
Man smell. Whether a man or a woman, you know it.
And no, we don't mean the just-got-back-from-the-gym-and-a-long-day-at-work smell, but rather the underlying scent in practically all male fragrances that just makes them smell like, well, man.
Man, with a hint of ocean freshness, we like to think.
But why is it that all male scents have that same base smell? We spoke to master perfumer Roja Dove with the hope of finding out.
It turns out the fresh, oceanic note we've picked up on only came about at the start of the nineties: "It was a backlash to all the consumerism and the big 'power' scents of the early 1980s," Dove explained to The Independent.
As the world went into an economic slump, fresh scents came to the fore - consumers wanted to get away, hence the scents reminiscent of an escape to the beach.
One of the most popular male fragrances of the time was Escape by Calvin Klein, which perfectly captured the mood of consumers. "Its ultra-aqueous melon note was grasped by the marketers who convinced the world that it was the scent of the sea," says Dove, whose Haute Parfumerie in Harrods was the first of its kind in the world.
And thus, the oceanic note was born.
Said oceanic smell is actually calone - an aqueous-smelling material with a pronounced watermelon aspect. It's a man-made, synthetic molecule that gives the olfactory impression of the fresh seashore through its marine/ozone nuances, Dove explains.
Britain's bestselling perfumes

Show all 13
There's also Dihydromyrcenol, a synthetic with an ultra-fresh, crisp, citrus-like odour that was originally used as a detergent odorant but hit the big time when it was used in Cool Water by Davidoff - the fragrance captured the world's attention upon its launch in 1988 and has been copied by numerous brands since.
The oceanic note wasn't a new scent when Escape was launched though - the smell had been developed in the 1960s and used in detergent to make laundry smell fresh, and although some fragrances used the oceanic note in the late 1980s, it was Escape that defined the style.
Dove himself is not a huge fan of calone in fragrances: "It is exceptionally intense, overpowering and, in my opinion, insidious; it needs to be handled with care," he says.
Although oceanic scents have been ubiquitous in masculine perfumery for decades, Dove explains that we are in the midst of a resurgence of more sophisticated scents and there's been a pronounced movement away from mainstream fragrances.
In fact, male consumers are increasingly turning to fragrances that won't be worn by every other man in the room.
"The need for legitimacy is greater than ever, as people are beginning to see that the promises of many mainstream houses are empty," Dove explains.
He believes that men are now more interested in finding a fragrance that is high quality: "Pockets of creativity combined with quality are starting to lighten up the darkness of mediocrity as the quality of the perfume itself once again becomes of paramount importance."
What's more, the internet has made us all experts, no longer prepared to accept what we're given.
Dove also points out that it's millennials who are increasingly turning towards luxury fragrance houses. He believes these high-quality perfumes appeal to a generation "brought up on a diet of olfactory banality and instant gratification," who are realising that what they used to think was refined and luxurious is in fact "mass-market and crass".
This reflects the shift we all have when growing up - as a teenager, you want to be the same as everyone else (and so you probably wore Lynx Africa and Abercrombie & Fitch cologne when you really wanted to woo a girl), but as we get older, we're desperate to seem unique so look for fragrances that convey our individuality.
So perhaps soon men will no longer all smell of the same ocean.
Register for free to continue reading
Registration is a free and easy way to support our truly independent journalism
By registering, you will also enjoy limited access to Premium articles, exclusive newsletters, commenting, and virtual events with our leading journalists
Already have an account? sign in
Register for free to continue reading
Registration is a free and easy way to support our truly independent journalism
By registering, you will also enjoy limited access to Premium articles, exclusive newsletters, commenting, and virtual events with our leading journalists
Already have an account? sign in
Join our new commenting forum
Join thought-provoking conversations, follow other Independent readers and see their replies