The 10 items you need for your winter wardrobe
Keep the cold at bay without sacrificing on style, with Sarah Young's top 10 basics for a winter capsule wardrobe
Saturday 03 November 2018 15:33
comments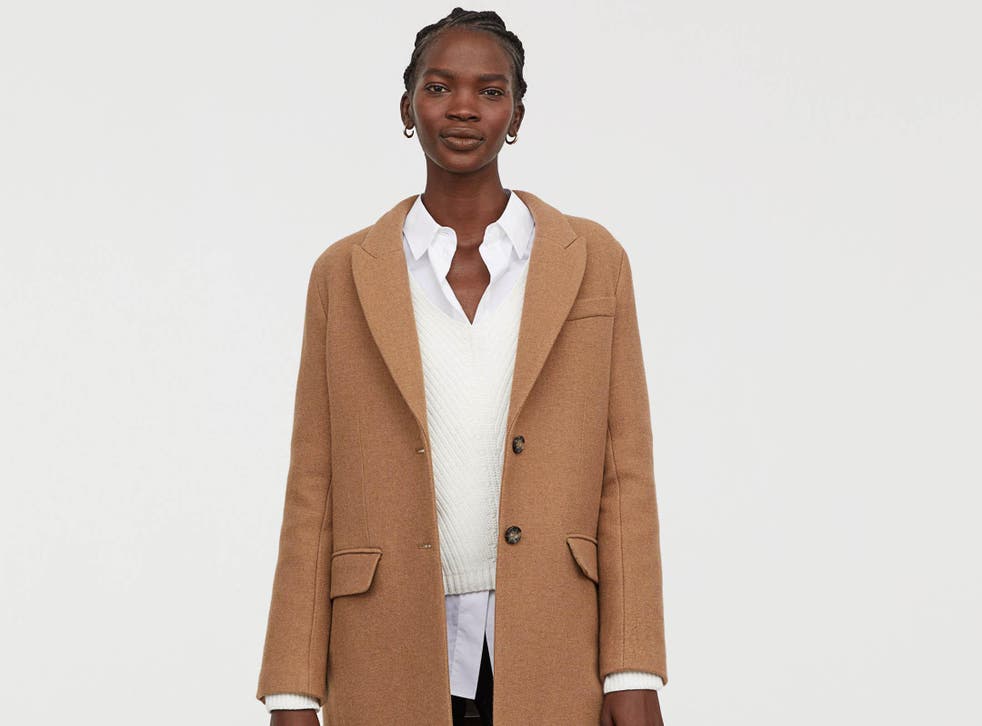 As the winter mornings get darker and chillier, it can be enough of a task to get ourselves out of bed, let alone worry about what to wear.
But, that's where the concept of a capsule wardrobe comes in.
The solution to everyone's fashion woes and the antithesis of fast-fashion shopping, a well-selected capsule of clothing will see you through all manner of occasions without looking stale.
Devised to make life that little bit easier, all it takes is a streamlined wardrobe of 10 items that can segue seamlessly from office scenarios to the weekend and back again.
Here, we take a look at the must-have pieces worth investing in this winter.
The T-Shirt
It might seem a little obvious to start with something as simple as this, but one should never underestimate the power of a plain tee.
Ideal for layering or wearing alone when the heating's on full blast, a T-shirt doesn't need to be expensive but you're going to want one that will stand the test of a million washes.
In this case, it's best to invest in a T-shirt that won't go wonky or shrink so pay for quality, size up and buy one in every neutral colour – white, grey and black.
Jeans that won't date
When it comes to denim it can be tempting to buy into the latest trends but don't be swayed by flares or baggy styles this season.
Instead, choose a simple, slim-fitting, straight-legged pair that can be worn with everything from a T-shirt and trainers to a slinky camisole and heels.
The colour is up to you but we suggest investing in one black and one mid-blue pair.
The cashmere jumper
Cashmere knits are a big investment but, while it might seem excessive, they promise to last you a lifetime; if you look after them, that is.
Turtleneck options are classic and will keep you warm but in terms of versatility a crew neckline is easier to layer over other pieces such as a shirt for work.
Our advice is to stick with traditional tones that will go with all your other pieces – such as navy, grey or bottle green – but if you prefer a bolder look understated patterns can also work.
The warm coat
Dressing to keep the frost at bay should be your main priority at this time of year but that doesn't mean you shouldn't do it in style.
The first big buy of the season, a coat has the potential to make a real statement about your new style but we suggest steering clear of tentative trends like the puffer.
Instead, a longer, tailored style in a versatile shade like camel or navy will ensure you look good and stay protected from the parky weather.
Ankle boots
Over-the-knee boots are really trending right now but, while the extra length does promise to keep your legs warm, there's nothing more useful than a great pair of ankle boots.
A style that can be worn with everything from trousers and jeans to skirts and dresses, we suggest buying a pair with a low heel and a tough sole that can withstand the slippery pavements.
The floral midi dress
Just because it's winter doesn't mean you need to cast dresses to the back of your wardrobe. A must-have during cooler climes, the trick here is to invest in one with a midi hemline, long sleeves and perhaps a high neck to help keep the chill out.
A versatile piece, you can wear it under a blazer and with boots for work or a slouchy knit and trainers at the weekend.
The silky shirt
A quality shirt is a staple in every woman's wardrobe but if you're tired of the same old stiff button-up opt for a satin version instead.
The slinky material works for every occasion thanks to its smart/casual divide. Simply wear tucked in to trousers and buttoned-up for the office, slightly undone with a skirt and heels by night or with jeans at the weekend.
If traditional white feels too severe for your wardrobe, opt for cream or experiment with tonal shades like khaki and camel instead.
Tailored trousers
Tailored separates really stand the test of time and promise to hold their relevance in any wardrobe.
A slim fit, peg-style pair is essential as they're universally flattering and can be worn with brogues by day or stilettos by night.
The beret
Berets made a comeback last winter and, judging by the high street, they're going to be even bigger in 2018.
A great way to shelter from the cold and add a touch of personal style to your outfit, a hat will be one of the first things you reach for when the temperature drops.
One of the best things about berets is that they suit almost every type of hairstyle and serve as the perfect cover-up for in between salon visits.
Join our new commenting forum
Join thought-provoking conversations, follow other Independent readers and see their replies