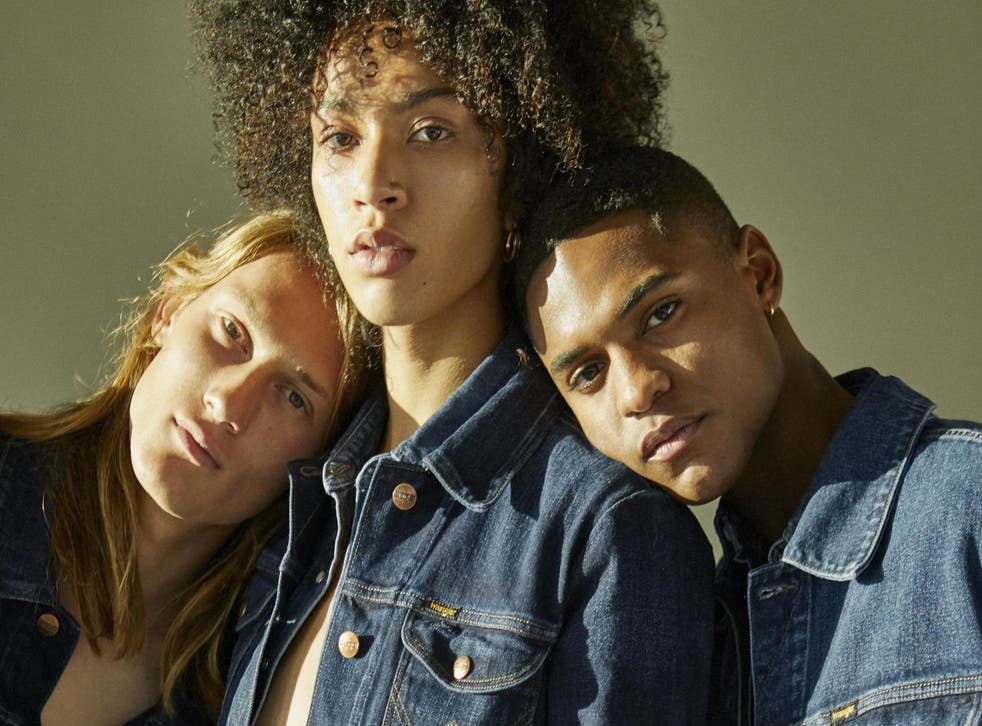 Wrangler pioneers sustainable foam-dyed denim that eliminates water waste
The technique is significantly more environmentally-friendly than traditional denim dyeing methods
Wrangler has launched an innovative new type of denim that will eradicate water waste typically generated from conventional dyeing techniques.
It can require thousands of litres of water to make just one pair of jeans. The repetitive drip-and-dry dying method typically used in manufacturing uses numerous large vats of water that are then discarded after use.
The American label has created a new sustainable process in a bid to combat the environmental consequences of this.
The new technique, named Indigood, was created in partnership with Texas Tech University and a Spanish fabric mill in Valencia called Tejidos Royo.
It replaces water with foam to transfer dye onto yarns, thus using 60 per cent less energy than traditional denim dyeing methods.
7 of the most wanted sustainable products right now

Show all 7
Wrangler claims that Indigood is the most sustainable way to dye denim.
The brand has created nine pieces using Indigood, including jackets, shirts and classic straight-leg jeans, which will form part of the brand's Icons autumn/winter 2019 collection. Prices range from £80 to £130.
In a statement, the brand explains how the denim industry has been lagging behind in terms of making key manufacturing changes to reduce its environmental impact.
"Despite incremental changes towards comfort and sustainability, over the past 150 years, the denim industry has had just a handful of groundbreaking innovations," it reads.
"Among these was the invention of synthetic dyes, which allowed for indigo-dyed fabrics like denim to become mainstream fashion and workwear. But since the introduction of synthetic indigo in 1897, no innovation has truly revolutionized the industry, until now."
Wrangler, which is owned by Kontoor Brands, hopes that other denim brands will adopt its new foam-dyeing technique and revealed that it's working with denim mills across Asia and North America to roll the technology out on a larger scale.
There are already plans in place for denim label Lee, also owned by Kontoor, to adopt the technique in due course.
Join our new commenting forum
Join thought-provoking conversations, follow other Independent readers and see their replies