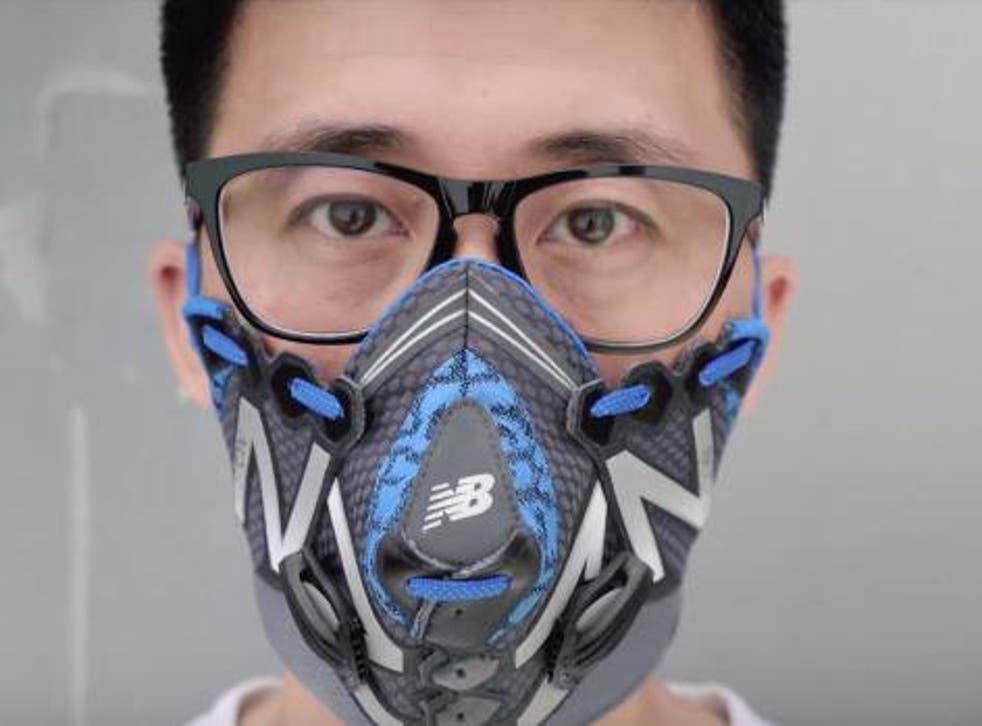 Chinese designer creates smog mask from $10,000 Yeezy shoes
He wants to create face gear that's both functional and stylish
A Chinese designer is dismantling valuable pairs of sneakers and reinterpreting them as smog masks in a bid to tackle pollution in China.
His most hyped creation to date was crafted from a pair of Yeezy Boost 350 V2s – a rare pair that shoe obsessives have been known to snap up for a colossal $10,000.
The Beijing-based creative, Zhijun Wang, first began experimenting with re-purposing sneakers back in 2014 when the former marathon runner noticed the air was not clean.
Most Chinese citizens wear face masks as a result of extreme pollution but despite this, there is a severe lack of fashionable choices on offer.
As a result, he challenged himself to create face gear that was both functional and stylish.
For his first creation, he used a panel from a Nike Jacket combined with a Nike Flyknit racer silo shoe but his next was exclusively crafted from a sneaker.
Since then, he has gone on to create around twenty unique masks all made from collectable footwear and fitted with 3M filters.
The most lauded of which was crafted from two halves of Yeezy's orange and grey primeknit uppers with the signature "SPLY 350" branding visible on either side.
The special-edition mask drew an impressive bid of more than $5,000 on eBay China.
Zhijun Wang is clear that China still has a long way to go when it comes to bridging the gap between fashion and environmental consciousness but his trendy twist on the ubiquitous face mask is certainly fuelling a much needed dialogue.
Join our new commenting forum
Join thought-provoking conversations, follow other Independent readers and see their replies