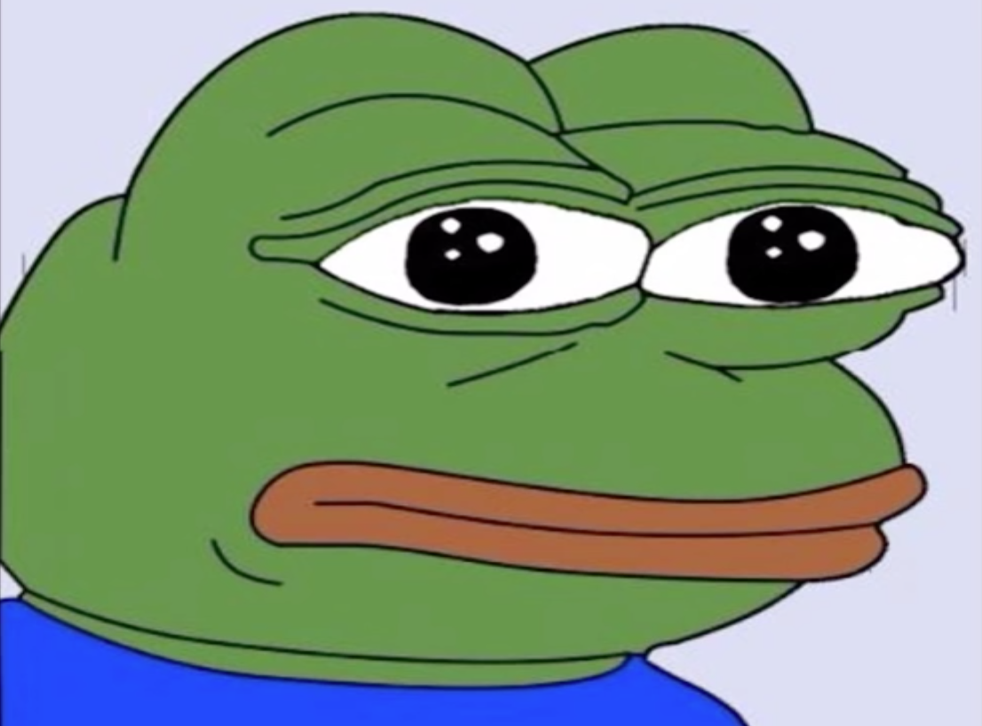 Zara pulls denim skirt over likeness to a white supremacist Pepe frog meme
Zara insists there's "absolutely no link"
Dave Maclean
Thursday 20 April 2017 12:10 Comments
High street chain Zara has pulled a denim skirt from its shelves because people thought a frog painted on the side looked like a hard-right meme.
The skirt features two frogs wearing sunglasses and facing in different directions, but people were quick to point out the resemblance to Pepe The Frog.
Writer Meagan Fredette told Dazed: "My immediate thought was holy shit, they have no idea what they are doing here, do they?"
She tweeted an image of the skirt with the caption: "This is bad."
Pepe was innocently created by Matt Furie in 2006, but has since been co-opted by right-wing trolls as a symbol of hate.
Zara was quick to insist that while the skirt had been pulled, there was "absolutely no link" to the alt-right.
"The skirt is part of the limited Oil-On-Denim collection which was created through collaborations with artists and is only available in selected markets.
"The designer of the skirt is Mario de Santiago, known online as Yimeisgreat.
"Mario explores social interactions through his work and in his own words: 'The idea came from a wall painting I drew with friends four years ago.'
"There is absolutely no link to the suggested theme."
Mr Furie said the frog was originally created as a "chill and good-natured" frog.
However it ultimately became a white supremacist symbol which has been denounced by the Anti-Defamation League.
In 2014 the store pulled a children's striped shirt with a yellow star after complaints it looked like the clothes worn by Holocaust victims.
Register for free to continue reading
Registration is a free and easy way to support our truly independent journalism
By registering, you will also enjoy limited access to Premium articles, exclusive newsletters, commenting, and virtual events with our leading journalists
Already have an account? sign in
Join our new commenting forum
Join thought-provoking conversations, follow other Independent readers and see their replies