Why father whose two sons died of an MDMA overdose wants drugs to be decriminalised
Ray Lakeman's sons Jacques and Torin died after taking MDMA six times higher than the lethal dose. Now, he's fighting for drug regulations to be re-written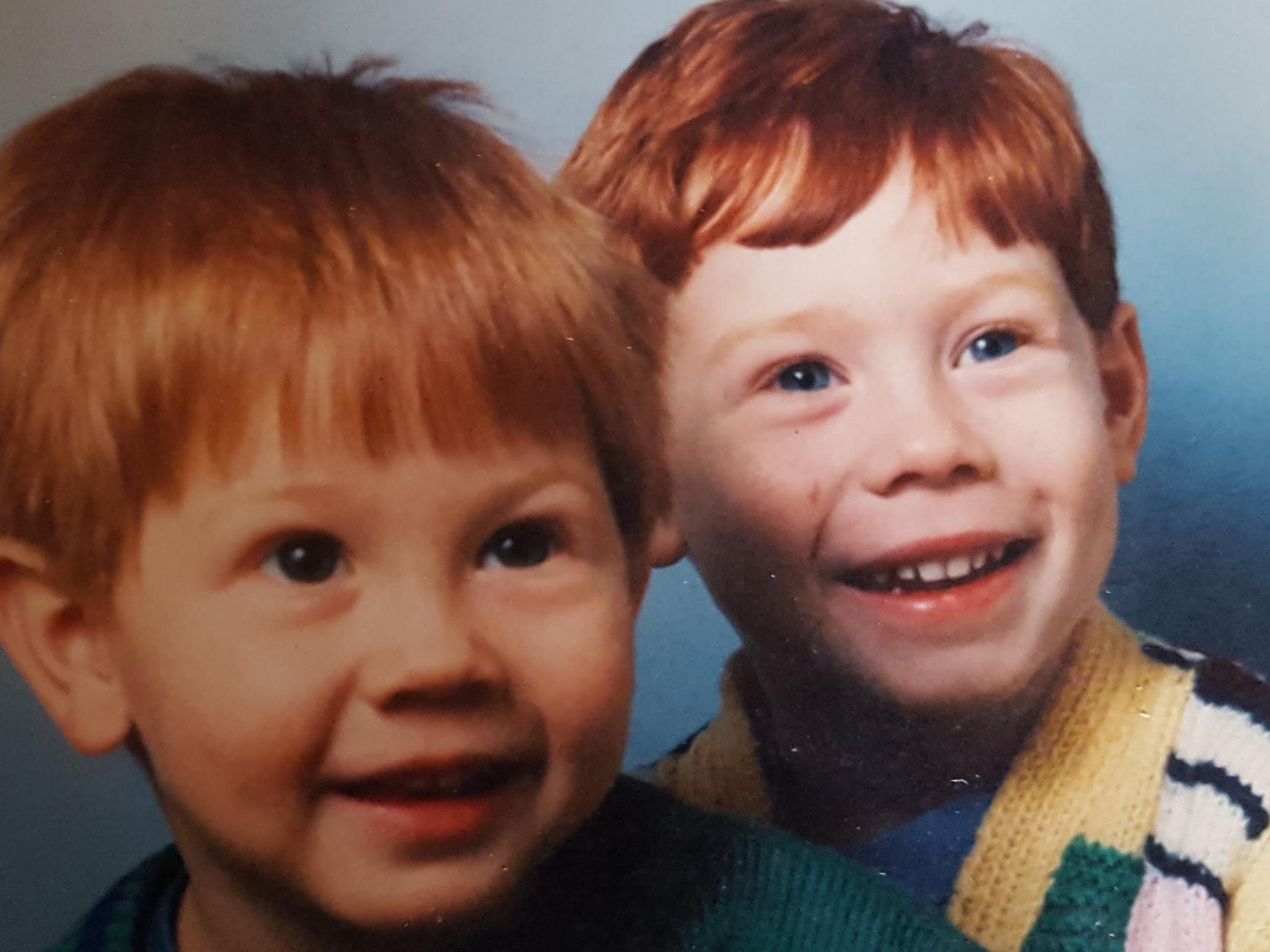 "The last thing my boys did together was meet up to see Manchester United play Hull City on 29 November 2014. They were big United fans," says retired teacher Ray Lakeman of his sons Jacques, 20, and Torin, 19. "They died in Manchester."
The Lakeman brothers had their lives cut short after they took MDMA five to six times stronger than the lethal dose, a coroner later concluded. Torin had bought the class A drugs from the dark web.
Lakeman, 67, had planned to visit his eldest son Jacques on the 4 January, after he had moved from the their family home on the Isle of Man to become a chef in London. Instead, Lakeman and his wife Sarah, 53, were faced that day with their sons' lifeless bodies on a mortuary slab in the capital. Now, he is campaigning for drug use to be decriminalised with the organisation Anyone's Child.
"Torin had been at university and Jacques had just gone to work in London. They had booked a bnb in Manchester and went to watch the football match. We thought they would have a few drinks and go their separate ways. Jacques had decided to work in a hotel over Christmas. It was going to be the first Christmas as a family that we hadn't spent together," he tells The Independent.
When the brothers didn't return home the day after the match, Lakeman said he couldn't have imagined the reason they were missing was that they had died of an overdose. Two days after they had checked into their room at The Grapes pub in Stoneclough, Bolton, their bodies were found by a cleaner.
What struck Lakeman the most about their deaths, however, was how their passing was seen as a freak incident.
"I had a conversation with a few students after Torin died and one of the things that they were saying was that Jacques and Torin were unlucky and unfortunate. And they weren't going to stop taking drugs. All they wanted was a way of knowing that the drugs they were taking were safe. I found that quite shocking."
Before he died, Jacques had struggled with drink and drug abuse, continues Lakeman. Torin, meanwhile, was the quieter of the pair. As Jacque's behaviour began to change aged 16 and he lost interest in football, drama, and music, the Lakemans sat him down and warned him against abusing drugs. But outdated drug laws render the efforts of parents largely futile, suggests Lakeman.
"Jacques' biggest problem was with alcohol and once he had a couple of drinks then he would take unnecessary risks," says Lakeman. "He had a couple of incidents at home where we had to call an ambulance. He just collapsed in the kitchen. Torin saw it all and he was calling his brother all the names under the sun for being stupid. A few months time he was doing exactly the same. He was the one who bought the drugs that killed them."
Lakeman adds that he had never considered the implications of drug laws until his sons died. "It never affected me. I've never smoked in my life. I'm not a drug taker. I have an occasional glass of wine. I was aware there were people taking drugs but it never bothered me."
The idea of decriminalising the drugs that killed your children may seem absurd, but Lakeman rejects this view. To him, illegal drugs is clearly a health issue.
"People think we're advocating drugs as we are supporting decriminalisation" says Lakeman. "But we're not talking about a free-for-all. We are talking about regulation."
"Preferably I'd rather people didn't take drugs at all. I wish I could wipe them off the face of the Earth. But I can't make that happen. The only way to prevent similar deaths is by regulating drugs.
"Had my boys known exactly what they were taking they certainly wouldn't have taken the quantity they did. I'd much rather they hadn't taken anything at all but given that they did I'm certain - and the coroner was certain - they didn't intend to kill themselves. It wasn't suicide. It came down to the fact they didn't know what it was they were taking.
"People like me and my wife have to confront the fact that their children are dead. At the moment drugs are in the hands of criminals. We need to get a grip on the situation. It would be lovely if we could say that the current legislation is working, and that education is working, and the law is preventing dealers. But unfortunately it's not the case."
Since the Misuse of Drugs Act was introduced in 1971, drugs have gotten stronger and deaths have risen. In 2014, deaths link to MDMA spiked to an all-time high in the UK, from eight in 2013 to 50. According to Fiona Measham who spoke to The Guardian, a professor of criminology at Durham University, the strength of the average MDMA pill had risen to 100mg in 2014 from 20 to 30mg in 2009. Drug deaths in the UK are three times higher than the European average.
Among the initiatives Lakeman supports is Loop, which - with permission from the police - tests drugs for festival-goers and clubbers.
"I find it quite bizarre. We make everything else in life safer. Tobacco. Alcohol. Even driving cars. We know that prohibition doesn't work. Car laws don't stop people driving fast. All you can do it try to make it safer. A significant minority of people take drugs. I don't understand why we treat drugs differently from everything," he says.
"The number of people like me and my family are increasing," he adds. "We've done nothing wrong. We brought up our boys in the way we thought was right and correct. We educated them properly. But these things happen. And they could happen to anybody."
Join our commenting forum
Join thought-provoking conversations, follow other Independent readers and see their replies