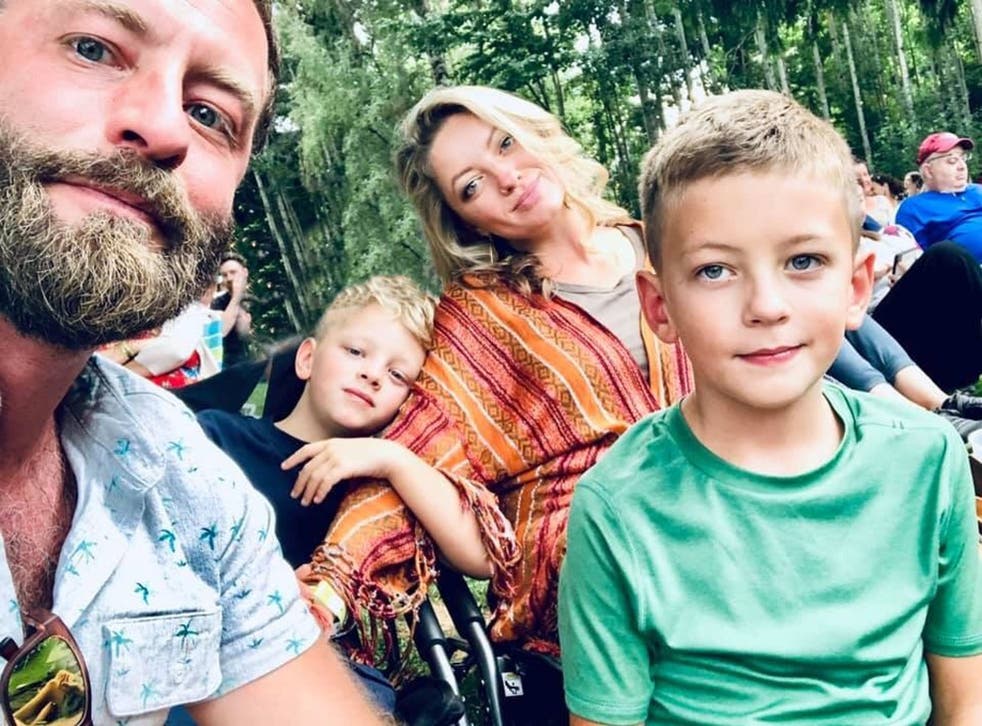 Father speaks of regret after being told of son's death during business meeting: 'I left that morning without saying goodbye'
'I hope from this tragedy you consider how you prioritise your own time.'
A grieving father and self-confessed workaholic has said the pursuit of his cost him time with his son that he will never get back.
Tech entrepreneur and author, JR Storment was sitting in a conference room in Portland, Oregon, when he got the call from his wife.
"JR, Wiley is dead," she said. "Wiley has died".
Writing about the moment on the LinkedIn website, Mr Storment said he raced home, but found his son lifeless in bed. The eight-year-old had died in the early hours of the morning.
His last memory of his son, was tucking him into bed the night before.
"The evening before was normal," he said. "Wiley was healthy and engaged. We had friends with kids over for dinner. We all jumped on the giant trampoline that had been the first purchase for the house we had bought just a few weeks ago."
He said his son was generally opinionated, and that night perhaps a little too much so.
"I was stern with him. Too stern in hindsight. And I made him cry. It's one of the last interactions we had and I've beaten myself up for it a dozen times. I can still see the tears rolling down his face."
They made up, later that evening, had a good snuggle and Mr Storment tucked his son into bed and said goodnight.
The confessed workaholic had left for work at 5:40am the next day for a series of back-to-back meetings without saying goodbye to Wiley or his twin brother Oliver.
"I left that morning without saying goodbye or checking on the boys," he wrote.
The next time he saw Wiley, he said his son looked peaceful, but he was cold and lifeless in bed.
World news in pictures

Show all 50
They later found out his death had been the result of Sudden Unexplained Death in Epilepsy (SUDEP).
Shortly before his death, Wiley had been diagnosed with a mild form of epilepsy and his parents had only seen him have one seizure.
His form of the condition was supposed to resolve itself by his teenage years. Doctors had not mentioned the possibility of death because the chances were so slim.
In the weeks following Wiley's passing, Mr Storment said he had been plagued with an endless stream of regret.
"They tend to fall into two categories: things I wish I had done differently and things I'm sad not to see him do."
Support free-thinking journalism and attend Independent events
In a warning to others, he wrote: "Hug your kids. Don't work too late. A lot of the things you are likely spending your time on you'll regret once you no longer have the time. If there's any lesson to take away from this, it's to remind others (and myself) not to miss out on the things that matter."
Mr Storment has, for the first time since his sons were born, he had taken more than a single week off from work. He has also learnt to turn his back on technology more and spend more precious time with the son who is still living.
The tech entrepreneur is not sure when, or if he will ever, go back to work.
"The big question is how to return to work in a way that won't leave me again with the regrets I have now," he wrote, adding: "We gain, grow and offer through the work we do. But that work needs to have a balance that I have rarely lived. It's a balance that lets us offer our gifts to the world, but not at the cost of self and family."
Join our new commenting forum
Join thought-provoking conversations, follow other Independent readers and see their replies