Fidget spinners do not help those with ADHD, experts say
The trendy toy might not be as effective as marketers claim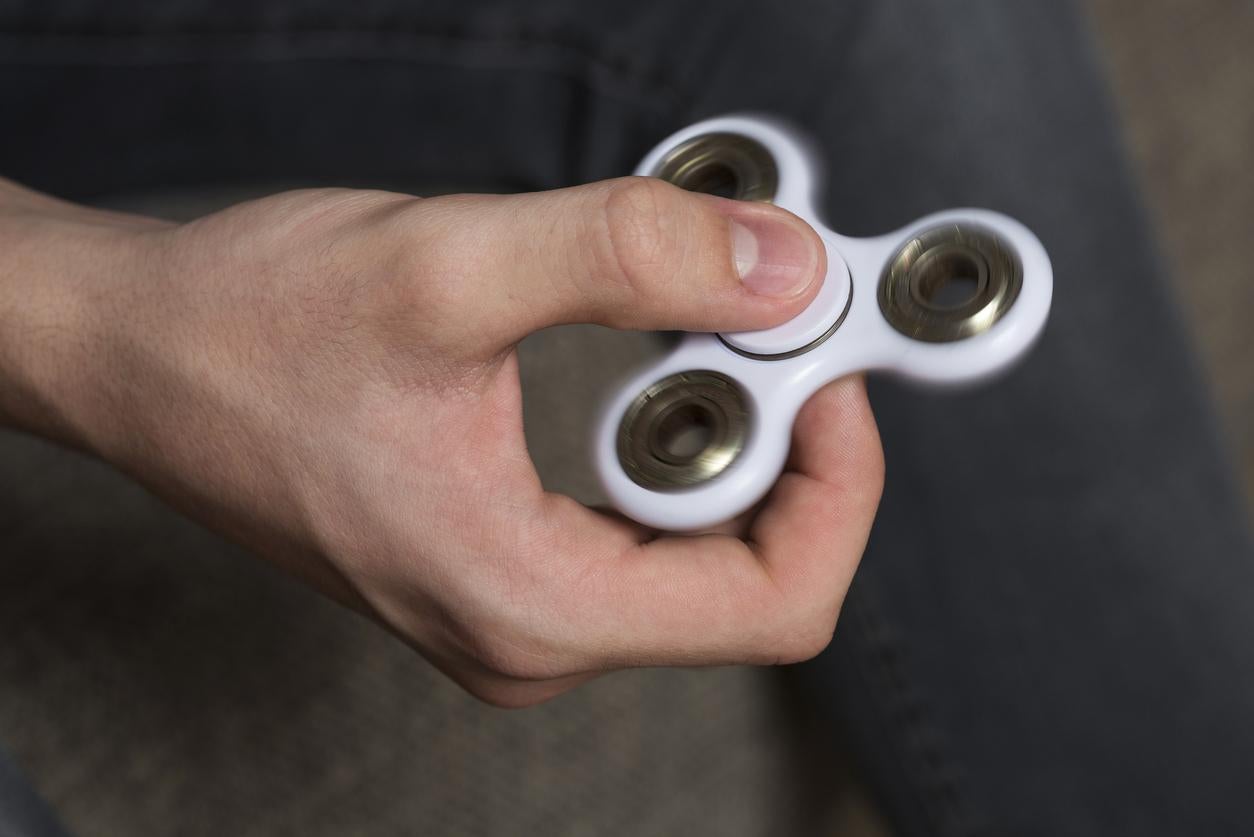 They are touted as miracle gadgets that can eliminate anxiety and even help people with autism and attention deficit hyperactivity disorder (ADHD).
But now experts are claiming that fidget spinners – the new sell-out craze of the moment – are nothing more than a cheap toy.
The basic gadget has three prongs centred around a circle with bearings in the middle and is spun to whir hypnotically. A technique which marketers say helps to provide comfort in stressful situations and improve focus.
But, despite their claims, experts say that there's no tangible research that proves the plastic phenomena provide any real benefits as a therapeutic tool.
"I know there's lots of similar toys, just like there's lots of other games and products marketed toward individuals who have ADHD, and there's basically no scientific evidence that those things work across the board," Scott Kollins, a clinical psychologist and professor at Duke University told NPR.
Gadget and tech news: In pictures
Show all 25
"If their description says specifically that this can help for ADHD, they're basically making false claims because these have not been evaluated in proper research."
With as many as 6.4 million children between the ages of four and 17 diagnosed with ADHD, according to the Centers of Disease Control and Prevention, Kollins says that those searching for help are more vulnerable to potentially false marketing and shouldn't feel pressured into trying these fads.
"It's important for parents and teachers who work with kids who have ADHD to know that there are very well studied and documented treatments that work, and that they're out there, so there's not really quick and easy fixes like buying a toy," he added.
Much of the problem here too, is that these gadgets have become overwhelmingly popular among children without any kind of attention disorder.
Instead, fidget spinners have quickly amassed a reputation as the trendy toy of the moment causing teachers to ban them from classrooms.
A move which, despite their potential as an aid for fidgety fingers, is supported by experts.
"From what I've seen, (the fidget spinner) is becoming so ubiquitous that it's overtaking the classroom and becoming a huge distraction," Julie Schweitzer, director of the Attention, Impulsivity and Regulation program at the UC Davis MIND Institute told Sacbee.
"To me, it's common sense. If you give somebody a toy or they could be doing classwork, what's going to be more interesting?"
Join our commenting forum
Join thought-provoking conversations, follow other Independent readers and see their replies