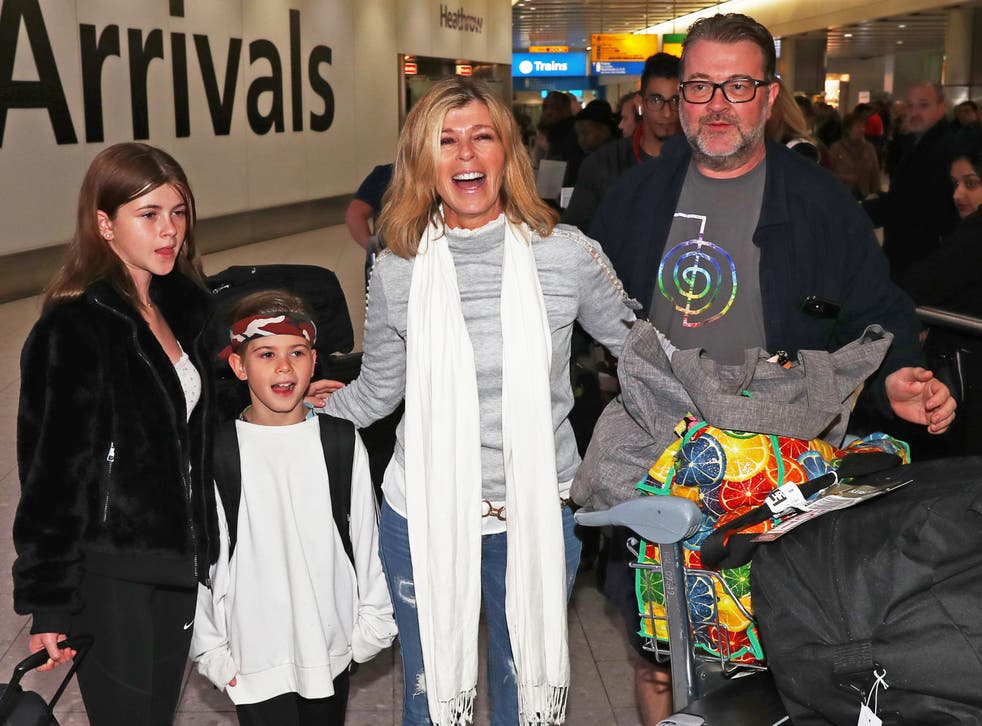 Who is Derek Draper and how did he meet Kate Garraway?
Derek Draper's Covid battle is the subject of a new ITV documentary
ITV presenter Kate Garraway's husband Derek Draper has been in hospital for almost a year after contracting coronavirus in March 2020.
Now, his long-term illness and his family's ordeal is being explored in a new documentary, Kate Garraway: Finding Derek, which airs on Tuesday 23 March on ITV.
The programme will offer an intimate look at how Draper and his loved ones have been impacted by his extreme long Covid.
Draper was admitted to hospital on 30 March last year, and has since been placed into a medically-induced coma and suffered kidney failure, liver damage and pancreas and heart failure.
Tragically, Garraway has been unable to visit her husband since the third lockdown began.
Read more:
Who is Derek Draper?
Derek Draper is a former political advisor and a British Association for Counselling and Psychotherapy (BACP) accredited psychotherapist.
Draper founded news website Labour List in 2009 and used to work as an aide to former cabinet minister Peter Mandelson. The 53-year-old wrote a book called Blair's 100 Days in 1997 about former Prime Minister Tony Blair's first 100 days in power.
He has also presented a show on Talk Radio and previously wrote a column for the Daily Express.
Since retraining as a psychotherapist, Draper has written articles for Psychologies and Therapy Today, as well as a self-help book called Life Support.
How did Derek Draper meet Kate Garraway?
Draper met Garraway in 2004 when they were introduced by a mutual friend (Gloria De Piero, who was then political editor of GMTV). De Piero set up drinks for a group of people - including Garraway and Draper - at Claridges.
"Derek arrived thinking it was a date and that I was being incredibly cool by ignoring him," Garraway told The Times in 2019. 
"He asked me out, but the day of our date called to say he had a clash: he'd promised to serve wine at an amateur watercolour painting exhibition at his church.
"I really thought it was a wind-up. But I turned up and he was indeed serving wine to the congregation in a salmon-pink jumper."
Kate Garraway: Finding Derek airs on ITV on Tuesday 23 March at 9pm.
Join our new commenting forum
Join thought-provoking conversations, follow other Independent readers and see their replies