Florida teen apologises for racist 'promposal' sign
The image went viral with many people expressing their outrage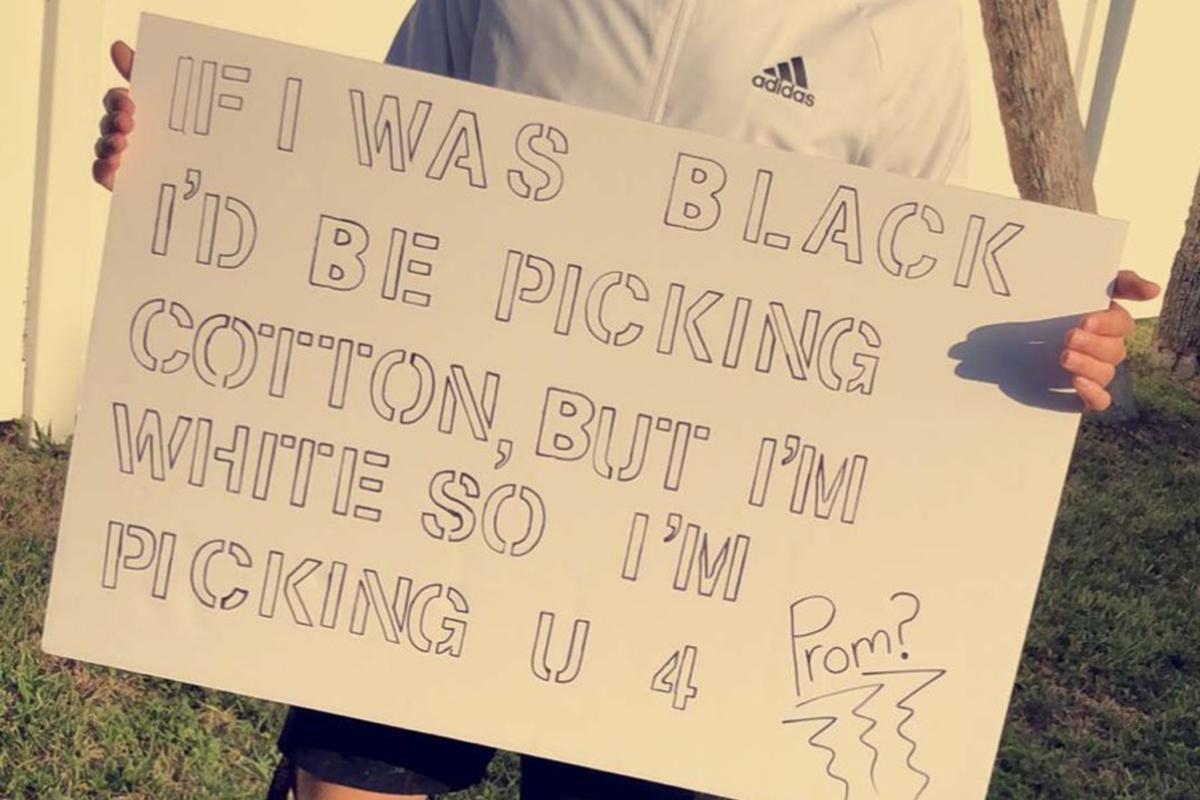 A Florida teenager has apologised for the racist sign he used to ask a girl to be his prom date.
Noah Crowley's "promposal" sign read: "If I was black, I'd be picking cotton, but I'm white so I'm picking u 4 prom."
His girlfriend took a picture of the sign and posted it on Snapchat with two 'heart-eye' emojis.
However many people were outraged by the sign, prompting the image to go quickly viral.
"We have to do better than this. This is why racism is still a thing," one person wrote on Twitter.
Any many others questioned the recipient's choice of response:
Crowley, 18, is a pupil at Riverview High School in Sarasota where the sign has been under investigation.
The school has condemned the post as "racial in nature" and sent a letter to parents of pupils stressing that they would be having conversations with pupils about "respect for one another."
"Many who saw the post are understandably upset with its contents as well as the subsequent commentary to the post," said Riverview acting principal Kathy Wilks. "Riverview High School absolutely does not condone or support the message conveyed in this post."
And Crowley has now reportedly apologised for the sign too.
"I want to sincerely apologise if I have offended anyone with the picture going around. That was not my intention. Anyone who knows me... knows that that's not how we truly feel," he said, according to local station WTSP.
Penn State university student posts racial slur on social media
"It was a completely joke and it went too far. After reading the texts and Snapchat's, I truly see how I have offended people and I'm sorry [sic]."
It's not the first time a similar promposal has courted outrage - in 2017, three teenage girls in South Florida held a sign which read "You may be picking cotton, but we're picking you to go to prom with us."
They all apologised and two of the three were suspended
Join our commenting forum
Join thought-provoking conversations, follow other Independent readers and see their replies