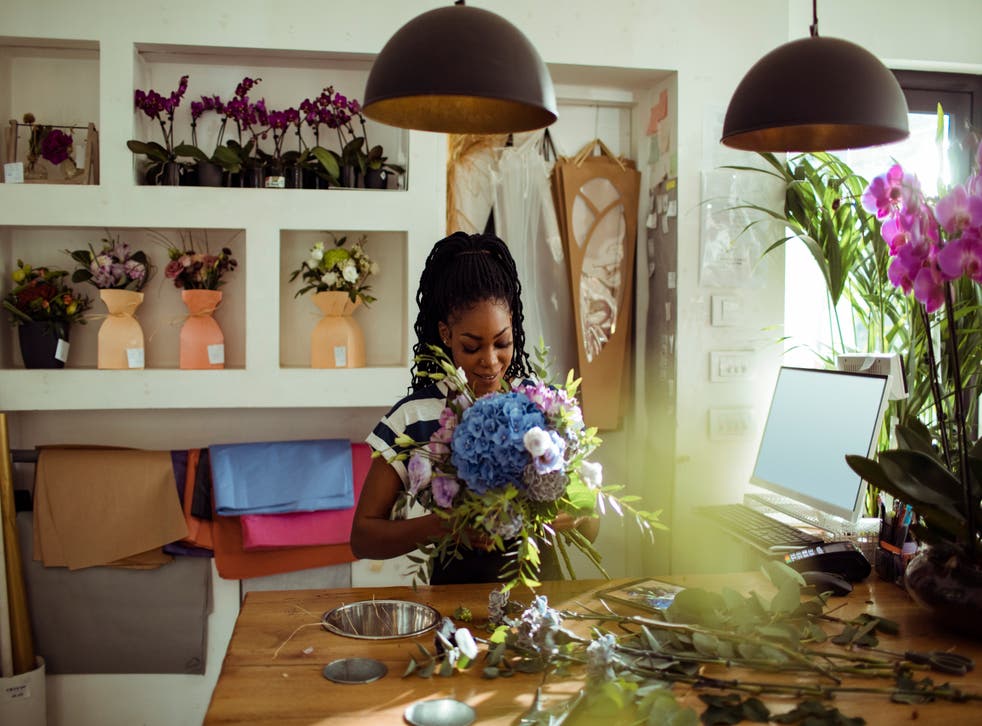 Are florists open in lockdown?
Non-essential shops have closed once again due to the nationwide lockdown
Sophie Gallagher
Monday 18 January 2021 12:09 Comments
England is currently in a third lockdown in a bid to drive down coronavirus case numbers until the vaccine programme can be more widely rolled out. 
January has seen the highest daily death tolls in the UK since the start of the pandemic, and the coronavirus alert level was raised to five for the first time, meaning that there was "material risk" of the NHS being overwhelmed with cases.
As a result, the government has said that people can expect the lockdown to last until mid-February (around half term), but most likely later.  
This means non-essential shops will remain closed, able to only conduct business remotely via click and collect services. But which businesses make the cut? Are florists still open (as garden centres and nurseries have remained open during previous lockdowns).
Are florists open?
On the government website, which lists businesses and premises required to close during the January lockdown, it only specifically mentions florists under the businesses permitted to stay open - but there's a catch.  
It says: "Garden centres and agricultural supplies shops [can open]. This does not include florists or nurseries."
So although garden centres are permitted to open - florists are unfortunately not.
In Scotland from 16 January, click and collect can operate for essential and certain non-essential retail only. This includes garden centres and plant nurseries but not florists.
Online services for essential and non-essential goods, which are delivered to a person's home or business, are permitted.
Why are garden centres open but florists are not?
The British Florist Association issued a statement on 14 January, saying it had asked the government why this differentiation had been made between the two types of business: "During this time we urge you to follow government guidelines.  
"We have written to the Minster and Government department asking for clarification on the difference between our flower wholesalers, florists and garden centres. We await their reply."
Garden centres were also closed in the first lockdown in 2020, but were eventually moved to the category of essential shops allowed to open.
Reports at the time suggested the reason for the differentiation was not only because of vast waste of plants (which could not be sold at a later time) from closed garden centres, but because they are frequently open, outdoor spaces, where social distancing can be achieved.  
Other reports suggested it was because they sold a wider range of items, such as building materials, still being used by consumers and professional workers.
Can I buy flowers from florists online?
For businesses, like florists, that do not have permission to remain open, it says that alternative services may be offered as a way of customers using the business.
"They may continue offering delivery and click-and-collect services (where items are pre-ordered and collected without entering the premises).
"People can also leave home to collect or return orders from these businesses."
Are there any sales florists cannot do?
The government rules say: "Door-to-door sales should not take place, and sales activities should be conducted remotely (such as by phone, online, or mail)."
Register for free to continue reading
Registration is a free and easy way to support our truly independent journalism
By registering, you will also enjoy limited access to Premium articles, exclusive newsletters, commenting, and virtual events with our leading journalists
Already have an account? sign in
Join our new commenting forum
Join thought-provoking conversations, follow other Independent readers and see their replies