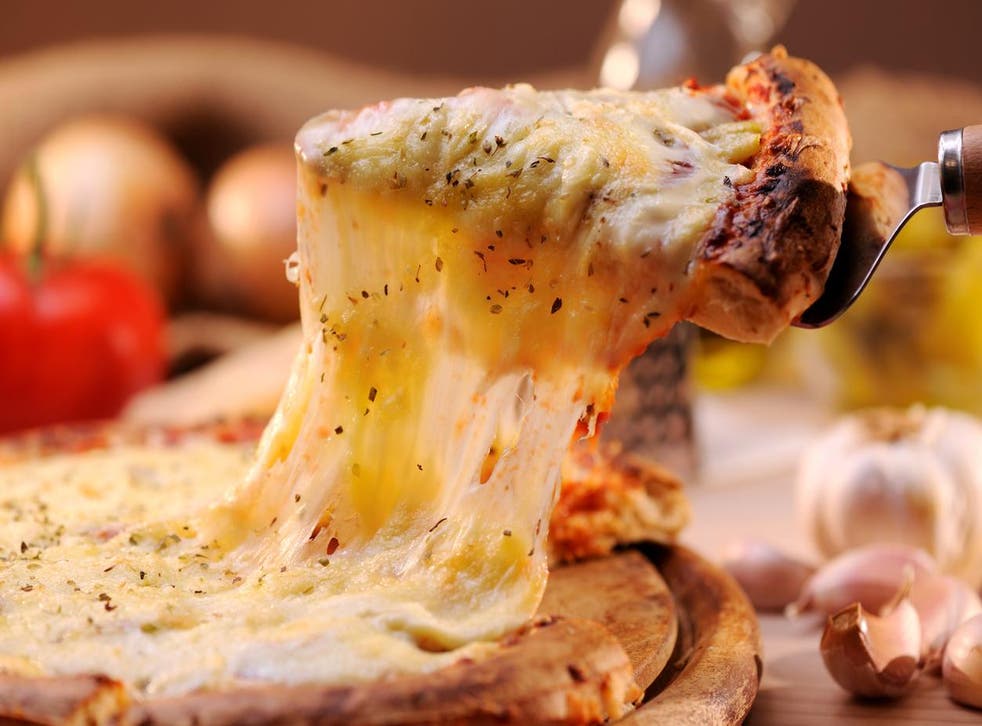 101-cheese pizza: US pizza joint creates the world's cheesiest slice
"It's like a journey from the tip of the slice"
A pizza joint in Portland Oregon has created the world's cheesiest pizza using a total of 101 different cheese varieties.
A type of pizza that rarely gets more exciting than the classic Quattro Formaggi, can you imagine what one with 25 times the amount of cheese tastes like?
Inspired by the 2014 movie Teenage Mutant Ninja Turtles, which features a 99-cheese pizza called the "Novantanove Formaggio," Scottie's Pizza Parlour decided to take things further and shatter a world record.
"We're big 'Ninja Turtle' fans," owner Scottie Rivera told Fox News.
"We wanted to do something insane like that, and anything pizza related is up our alley."
Created as part of Portland's annual Mercury Pizza Week, they launched the one-day-only "Centuono Formaggio", selling each slice for just $2 (£1.50).
The hefty pizza consisted of a 55-cheese blend, 36 soft cheeses, nine grated dry cheeses and a crust stuffed with mozzarella.
It was even topped off with baked parmesan crisps to give it a fun, textural element.
But, figuring out how to pull together that many cheeses into one dish was no easy feat.
'We had to first figure out how much total weight in cheese would be worthwhile for Greg to pull off each block of cheese that he has in the warehouse,' Riviera explained.
British Cheese Week: Causing a stink in a town near you

Show all 10
'Based on that, we reverse-engineered the balance and proportion we wanted, to dull any overwhelming funky flavours that we might get having a lot of cheese on pizza.'
As for what it tastes like, he adds, "
'With the first bite, you don't know what to expect. Then you chew a little more and you start to get a lot of character.
"It's like a journey from the tip of the slice."
Don't just take his word for it though, dedicated fans have even set up a whole Reddit Food Porn thread to share their thoughts on the record-breaking pizza.
One person said, ""I tried two slices from two different pies and can say that I tasted different nuances and notes of cheese with every bite."
Another added, "Was it incredibly delicious and each bite a journey through the sacred lands of cheesedom?
"Resoundingly yes. 10/10 would eat again."
Join our new commenting forum
Join thought-provoking conversations, follow other Independent readers and see their replies