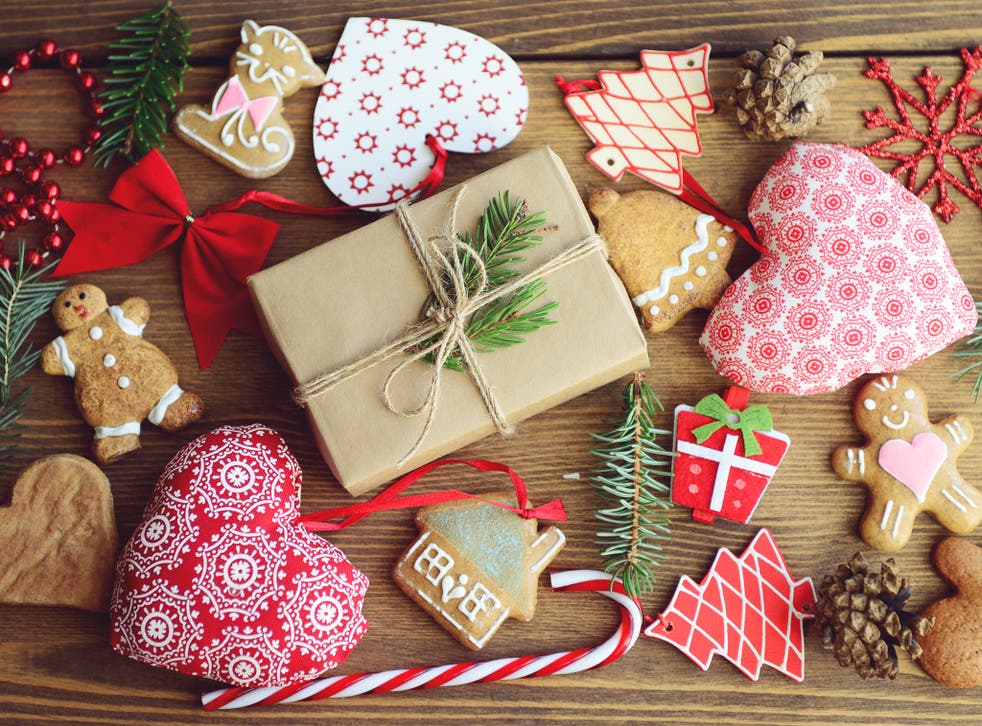 Christmas 2017: 20 of the best food and drink gifts under £50
From pre-made gift sets to little pots of indulgence, giving the gift of food is one of the best there is. Here's our favourite 20 items that will make great stocking fillers
If there's that one person that has everything and the only solution is getting them something they can eat or drink, we've rounded up the best edible gifts from independent retailers, high street retailers and top end department stores from at-home bacon curing kits to self-guided craft beer tours, indulgent jams and chocolates and curry subscription kits.
From the brand that's revolutionised vermouth into a high-end product, is their limited edition German Riesling. It's given a fruity twist with an intense flavour form Azores pineapple.
From Edinburgh's best tea shop is their loose leaf gin tea. Made from Isle of Harris gin it uses Scottish sugar sea kelp, orange peel, liquorice, coriander and grapefruit, it's enough for 40 pots.
From Barcelona to Girona and on to Costa Brava, the book encapsulates the regional flavours with recipes from hearty duck egg and mushroom stew to rabbit rice – enough to get anyone in the kitchen.
Who said cream teas weren't for Christmas? With some spiced fruit scones, marzipan holly and berries, Christmas flavoured tea and jam you've got all the ingredients to make your own at home – and of course, instagram it.
Coming in their signature cream and grey branded jar, the contents is even better than its packaging and worthy of the accolade as Paxton's "finest blue cheese". It's crumbly and deliciously creamy.
They're nutty, chewy and ultra-fine with a great crispness after being twice baked. Top them with slabs of brie or blue cheese or use them as the base for a canape. Either way, it's a festive mouthful with spiced fruit and nut, just like a Christmas cake.
The days of smoking food yourself are almost over, but bacon fans will love experimenting with the age-old art themselves with this DIY kit – just add the meat.
With step-by-step recipe cards, sign up a curry lover to three months' worth of ready measured ingredients and spices to create their own masterpiece and save on takeaway.
There's nothing more annoying than deciding on making something and then not being able to find the ingredients. So for Japanese fans, here's four micro herbs: shiso Japanese basil, dark opal purple basil, wasabina mustard greens and hawk claw chilli pepper.
Dubbed the world's first clear lassi, Crazy Singh gin combines Indian and British heritage to make any curry lover's favourite gin. With bold notes of coriander, bitter turmeric and light spices it's heightened by fruity of pomegranate and critic lemon.
If someone doesn't have any shelf space left for physical goodies, send them out to get their wares. This self-guided tour sends people around some of London's best craft beers to get tasting.
For those who love to host, Rich Woods, aka The Cocktail Guy puts down 70 of his favourites into this book – perfect for the home enthusiasts.
You might not think beer and chocolate go hand in hand, but it's another ball game for chocoholics. This is made with cocoa and dark chocolate which gives it a great depth to the flavour.
Truffle is everywhere on restaurant menus, so prep the Italian food lover with this black truffle set, which has black truffle flavoured risotto rice, oil, salt and pasta.
From the Edinburgh gin company, their latest creation is a range of liqueurs, and the pomegranate and rose is the newest. It's floral and lightly sweet and is an excellent addition to a festive cocktail.
Cloudberry bakery's spread is so moreish, you might want to dip your finger in, but it's best served as a sauce atop a sticky toffee pudding.
At the end of the main event, don't slump on the sofa but challenge each other with this 100-card game and soon know the difference between a salmanazar bottle of champagne and a jeroboam.
Perfect for bibliophiles and chocoholics, each of the 12 bars are designed to look like a book cover. The new range features pretty illustrations on the front, depicting the gorgeous flavours from chilli to lavender.
From the online retailer who create bottles for occasions and offer DIY labels to epitomise these moments, these tongue-in-cheek bottles are perfect to diffuse any family arguments over who gets the last of the gravy.
It's rather decedent and gives your food that extra little festive lift with hints of Christmas spice, orange and brandy.
Join our new commenting forum
Join thought-provoking conversations, follow other Independent readers and see their replies