8 Brilliant Ways To Celebrate World Gin Day 2017
The hallowed holiday takes place on 10 June, just in time to celebrate the end of the general election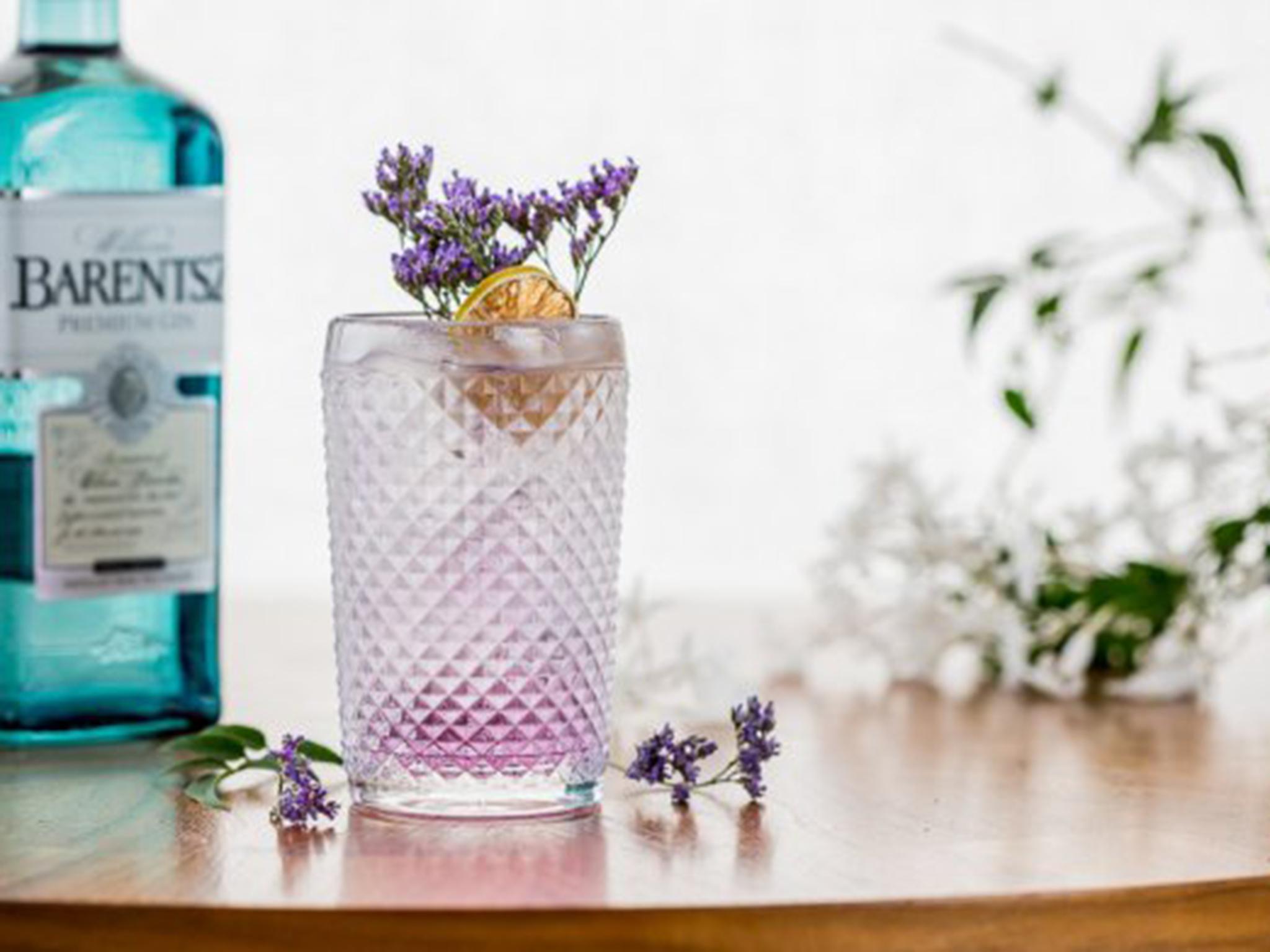 Once primarily used to treat scurvy-infected members of the Royal Navy, it's fair to say gin has come a long way since the 1800s.
Last year, Brits consumed 19 million litres of the stuff while 40 new distilleries opened – and this year World Gin Day is back bigger and better. From a treasure hunt in London to a festival in Glasgow, here are the best places to raise a G&T (or three) across the UK this weekend.
Go On A Gin Treasure Hunt - London
There's a gin treasure hunt happening and you're not to miss it. The Jasmine Trail will send you on a mission to seek out a map in four of London's best bars, all in a bid to win a trip anywhere in the world. You heard that right – anywhere.
Run by Willem Barentsz, you'll have to post snaps of your shenanigans to social media alongside your dream destination with the hashtags #WBJasmineTrail and #WillemBarentsz.
Want a head start? Book a table at Graphic Bar in Soho and get snapping.
Get Tickets To A Gin And Jazz Party - Nottingham
Go all out and nab a ticket for the gin and jazz party at The Sir John Borlase Warren. This quirky event will set you back £30, but don't go huffing and puffing just yet. Your ticket includes four double measure gin drinks and delicious canapes throughout the night. You'll be presented with a Plymouth Gin Punch on arrival, with Strawberries and Cream Picnic Gin, Beefeater 24 and Monkey 27 Sloe Gin mixes to follow.
Drink Gin Beer At The Four Thieves - London
The Four Thieves is, hands down, one of the best boozers in London. It has a bar that stocks over 70 types of gin and a games room with crazy golf, retro arcade games and dance revolution in a bid to keep you constantly entertained.
To celebrate World Gin Day they've created 10 unique gin infusions alongside a special in-house brewed gin beer. Whether you're upstairs pitching and putting with a gin beer in hand or sipping G&Ts in their outdoor gin yard, you're guaranteed a par-fect night here.
Go To A Free World Gin Day Street Party - Bath
Sit up and take note gin fans: Bath is having a two-day street party and entry is completely free. Set up by the Bath Gin Company, you can expect to see a fantastic selection of gin distillers across the weekend – where you can both sample and buy their spirits – and a plethora of local food and beverage stalls.
If you're looking to quench your thirst with some heady cocktails, keep your eyes peeled for the travelling horse box gin bar.
Drink Secret Gin Flights At 214 Bermondsey - London
Sorry 214 Bermondsey, but some secrets just aren't meant to be kept – and yours happens to be one of them. To toast World Gin Day, this gin savvy bar near London Bridge is offering up a special version of their gin-tasting flight.
There is a catch though. You have to whisper "I'm here to check-in for the international flight" to your bartender to get your hands on it.
Featuring Four Pillars (Australia), Bathtub (English), Death's Door (USA) and BTW Tonic Water, you'll have to guess which is which, before opening an envelope to reveal the results.
Party At Glasgow's Juniper Festival - Glasgow
Back for its second year in a row, Glasgow Juniper Festival is pulling out all the stops for World Gin Day. Boasting 41 different brands, from Daffy's to Minus 33, the two-day event will reel in gin enthusiasts from all corners of the country.
Tickets are £21.50, but included in your ticket price are unlimited 10ml samples from over 60 expressions of gin. They have some mouthwatering street food traders like Pitt Street and Rost on hand to help soak up the day's booze too.
Drink and Dine At London's First Gin Hotel - London
Wrecking your brain for the best way to spend World Gin Day? How about with G&T goblets and tantalising tapas at London's first ever gin hotel?
GinTonica is the second floor restaurant of The Distillery and it's a home run if you want to celebrate in style on the 10th. Stay safe with a simple G&T, or go all out with a Gin and Tonic Plus (which lingers between the classic drink and its cocktail equivalent).
Whatever you choose, you're guaranteed the perfect serve at this all-things-gin utopia.
Get Free G&T Ice Cream At The Hoxton - London
Gin and ice cream? They might sound like an unlikely pairing, but The Hoxton have discovered that the two work harmoniously well together. To celebrate World Gin Day, they've teamed up with Gin Mare and Ruby Violet to create one helluva weekend pop-up.
All you have to do is order a £5 gin cocktail and you'll get a free scoop of botanical-fused ice cream and sorbet. Topped with everything from gin soaked orange peel to savoury wafers, it's more than worth the brain freeze.
For more info on what's on in London and across the UK, visit DesignMyNight.com and follow them on Instagram and Twitter: @DesignMyNight.
Join our commenting forum
Join thought-provoking conversations, follow other Independent readers and see their replies