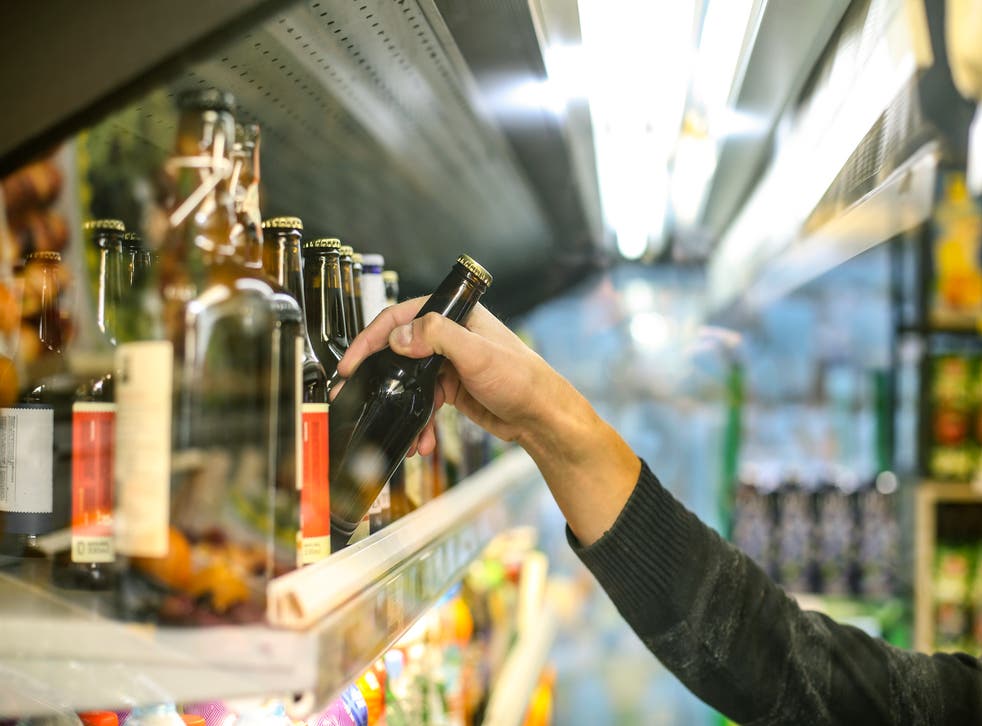 UK alcohol sales surged by 30% in January
Analysis also found that sales of peanut butter and chocolate spread increased last month
Sales of alcohol surged by 30 per cent in January, new research has found.
Analysis conducted by market research company Kantar found that the closure of pubs and clubs during the nationwide lockdown has led to an increase in the number of people drinking at home, with the percentage increase in alcohol sales equivalent to £234m.
In order to gather its findings, Kantar examined shopping data for England, Scotland and Wales for the previous month.
The analysis also found that in addition to alcohol, products such as fresh pasta, peanut butter and chocolate spread proved more popular in January compared to the same time last year.
Vegan foods were also more popular, going up by nearly one quarter while non-alcoholic beer sales increased by 12 per cent.
More than one in 10 people (14 per cent) did their grocery shopping online as opposed to visiting the supermarket amid concerns about a more contagious variant of Covid-19.
In total, grocery sales increased by 12.2 per cent year-on-year in the 12 weeks leading up to 24 January, Kantar found, while sales spiked at individual supermarkets, too.
At Iceland, sales were up by almost 22 per cent in the same period, while Morrisons reported a sales spike of 14.3 per cent.
Online retailer Ocado also saw a big increase, with sales up by 37 per cent.
Fraser McKevitt, head of retail at Kantar, commented: "Retired households have boosted their online spend by a staggering 229 per cent compared with January 2020.
"Older people are clearly getting more comfortable and proficient at ordering online and they now make up 28% of the 6.4 million who used online services in Great Britain [in January]."
McKevitt went on to say that he expects the recent sales spikes to reduce over the coming months.
"Sales will then be measured against the high volumes recorded in spring and summer 2020. With the vaccine rollout under way, there's also hope that the hospitality sector will reopen, meaning demand for take-home groceries is likely to subside," he said.
Register for free to continue reading
Registration is a free and easy way to support our truly independent journalism
By registering, you will also enjoy limited access to Premium articles, exclusive newsletters, commenting, and virtual events with our leading journalists
Already have an account? sign in
Register for free to continue reading
Registration is a free and easy way to support our truly independent journalism
By registering, you will also enjoy limited access to Premium articles, exclusive newsletters, commenting, and virtual events with our leading journalists
Already have an account? sign in
Join our new commenting forum
Join thought-provoking conversations, follow other Independent readers and see their replies