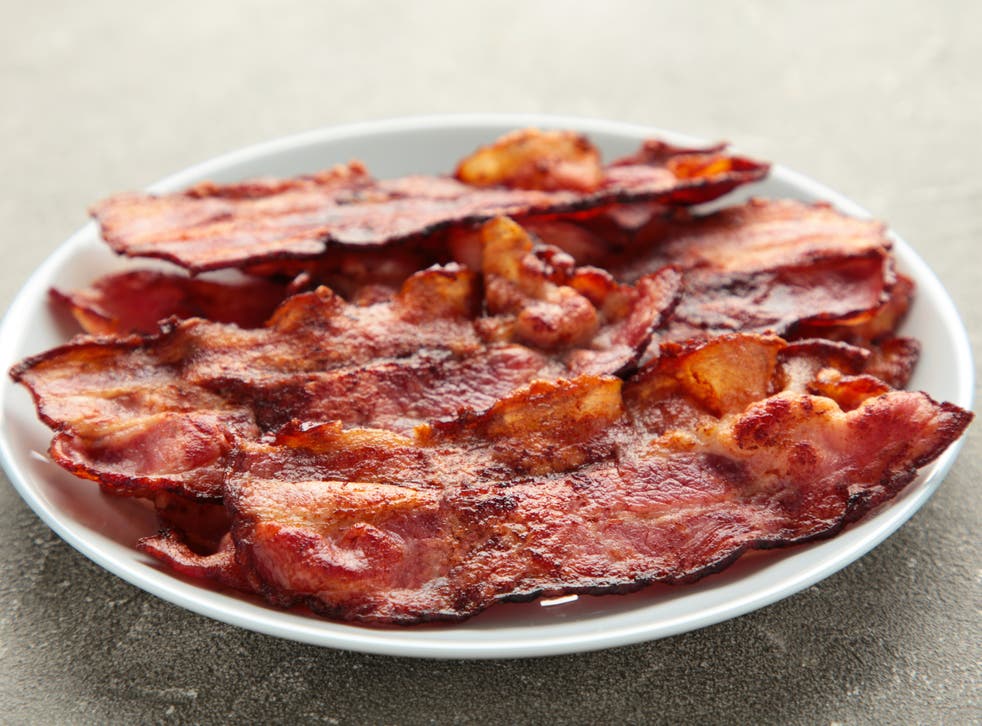 Aldi to launch coffee-infused bacon
It is cured in coffee for 24 hours, giving it a 'syrupy, caramel-like bite'
Ellie Abraham
Sunday 25 April 2021 12:45 Comments
Budget supermarket Aldi is releasing coffee-infused bacon in an apparent attempt to fuse two common breakfast favourites.
The meat is cured in coffee for at least 24 hours making it "intricately flavoured with the rich and aromatic taste of coffee beans".
Aldi said: "The coffee infusion marries perfectly with the great taste of bacon to create a syrupy caramel like bite, ideal for achieving a slightly sweeter taste – and the perfect crisp when cooked."
While it is the first UK supermarket to create and sell such a product, Caffè Nero began offering coffee-infused bacon in its rolls in 2019.
It was the first of its kind and was included as a savoury option as part of the cafe chain's espresso-inspired menu. The meat was cured for 20 hours using their own blend of coffee and the company said it took seven months to perfect the flavour.
Budget supermarket Aldi has recently been involved in legal action over its caterpillar cake product.
Rival supermarket Marks and Spencer lodged an intellectual property claim with the High Court, arguing Aldi's Cuthbert the Caterpillar cake infringes their Colin the Caterpillar cake trademark.
M&S wants Aldi to stop selling Cuthbert and not to sell anything similar in the future.
M&S has been making Colin the Caterpillar cakes for 30 years and it claims Aldi's Cuthbert the Caterpillar's similarities "ride on the coat-tails" of the reputation of Colin.
Register for free to continue reading
Registration is a free and easy way to support our truly independent journalism
By registering, you will also enjoy limited access to Premium articles, exclusive newsletters, commenting, and virtual events with our leading journalists
Already have an account? sign in
Join our new commenting forum
Join thought-provoking conversations, follow other Independent readers and see their replies