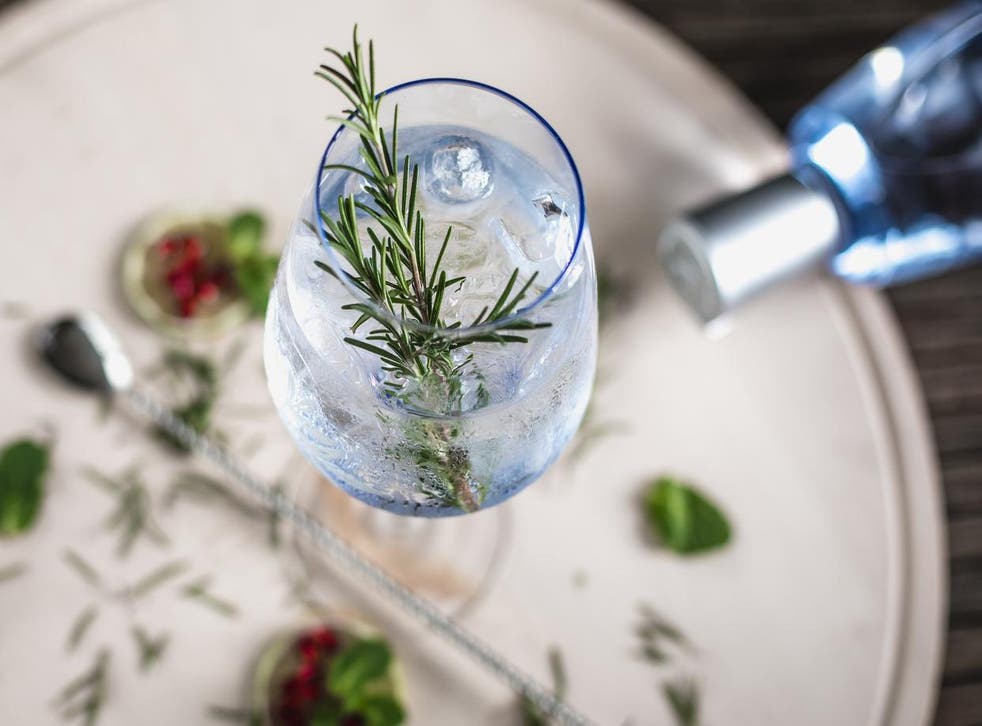 Aldi's £10 gin declared one of the best in world
With our love of mother's ruin showing no signs of abating, we have good news: one of the best gins in the world has been revealed to cost under a tenner.
The £9.97 Oliver Cromwell London Dry Gin from Aldi won a gold medal at the International Wine and Spirits Competition (IWSC) this week.
In doing so, the budget retailer's gin beat bottles costing up to four times the price in the blind taste test.
The German supermarket chain, which is due to have over 1,000 UK stores by 2022, was also awarded the accolade of best own-brand spirits range.
Aldi won 20 medals for its spirits in total, including a second gold for its Specially Selected Creme de Cassis (£6.99), and silvers for its Tamova Vodka (£9.97) and Glen Marnoch Speyside Single Malt Scotch Whisky (£17.49).
A spokesperson at the International Spirits Challenge said: "The display of awards achieved by Aldi this year at the International Spirits Challenge was fantastic. They consistently showcased high quality products in the blind tastings, which demonstrates that you don't have to compromise on price to enjoy great tasting drinks.
"As a collective result across all categories from the competition, the supermarket undoubtedly was this year's winner of the 'Supermarket Own Branded Spirits Range of the Year!'"
Tony Baines, Joint Managing Director of Corporate Buying at Aldi comments: "Receiving medals for our spirits is a fantastic achievement and it is great to see our spirits range being praised so highly by experts.
"Being awarded a title such as 'Supermarket Own Brand Spirits Range of the Year' is something that not only reflects the quality of our products but also the hard work that our UK based buying team put into drinks retailing every single day."
The latest accolades add to Aldi's 158 medals across its beers, wines and spirits range so far this year.
Many British gin producers were also successful in the IWSC awards though, including Bathtub Gin and Gordon's London Dry Gin.
Last year, UK gin sales topped £1 billion, and just a few weeks ago, gin's status as a staple item was cemented after it was returned to the Office of National Statistics' Consumer Price Inflation Basket of Goods after a 13-year absence.
Is it gin o'clock yet?
Join our new commenting forum
Join thought-provoking conversations, follow other Independent readers and see their replies