The Independent's journalism is supported by our readers. When you purchase through links on our site, we may earn commission.
£6 Aldi rosé that beat bottles three times the price at prestigious wine awards
It has "delicate strawberry and white fruit aromas"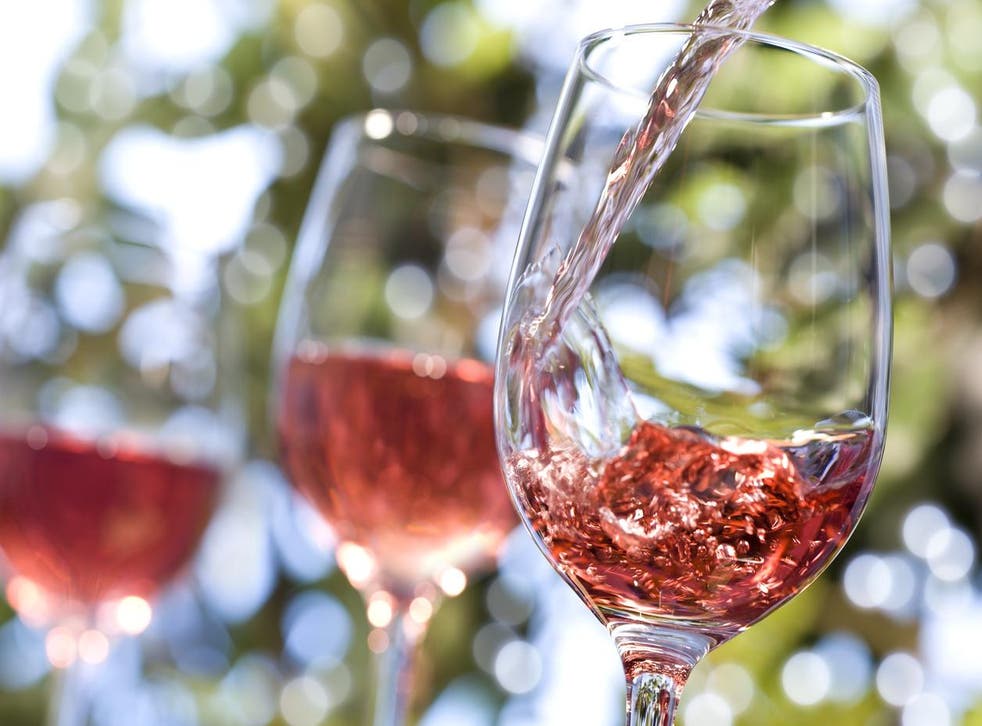 Summer's coming which means it's time to hit the rosé.
And your summer barbecues and picnics may be about to get a lot sweeter with the news that one of the best bottles you can buy costs just £5.99.
Discount supermarket Aldi's Côtes de Provence Rosé has just beaten all but one other wine to win a silver medal at the International Wine Challenge.
Known as the "Oscars of the wine industry," the event sees judges scrutinise entries with rigorous blind taste tests.
And Aldi's offering beat wines more than three times the price.
Described as having "delicate strawberry and white fruit aromas," the rosé is, unsurprisingly, sold out online.
Aldi says the wine delivers "delicate yet intense flavours of summer fruits, with a subtle quartzy spice," and they suggest drinking it with grilled fish and salads or as an aperitif.
"The 2016 is the best I've tried of this label and the value blows my mind," said one person in a review on Aldi's website. "No wonder it's selling out!"
"Superb value and compares favourably with rose that retails for twice the price," added another customer. "Just can't get enough of this one!"
Not everyone is entirely convinced though: "We spend a lot of time in Provence and thus drink a lot of Côtes de Provence Rosé," wrote one person. This is on the heavier and slightly sweeter side of the spectrum.
"We prefer the lighter and drier versions. So it all depends on your taste. Good value though and ideal for casual drinking on a sunny afternoon."
Garçon Wines: Wine delivery that fits through your letterbox

Show all 7
The budget retailer has revealed that their wine and sparkling wine sales have grown 15 per cent in the past year, and the rosé was just one of 28 individual awards and accolades Aldi won.
Also commended was a Lot 25 Prosecco (£9.99), and a limited edition Organic Prosecco (£7.99).
"Being recognised yet again for the quality of our wine is testament to the hard work our talented buying team put in to deliver exceptional products at unbeatable prices," said Tony Baines from the supermarket.
"It has been a huge year for innovation at Aldi. We've not only expanded our sparkling range, but also introduced a brand new French initiative.
"We have been working closely with renowned winemaker Jean Claude Mas to change perceptions around French wine, which is often perceived as expensive and intimidating, so it is fantastic to see some of these products acknowledged as some of the best in the world."
Let the rush to Aldi commence.
Register for free to continue reading
Registration is a free and easy way to support our truly independent journalism
By registering, you will also enjoy limited access to Premium articles, exclusive newsletters, commenting, and virtual events with our leading journalists
Already have an account? sign in
Register for free to continue reading
Registration is a free and easy way to support our truly independent journalism
By registering, you will also enjoy limited access to Premium articles, exclusive newsletters, commenting, and virtual events with our leading journalists
Already have an account? sign in
Join our new commenting forum
Join thought-provoking conversations, follow other Independent readers and see their replies