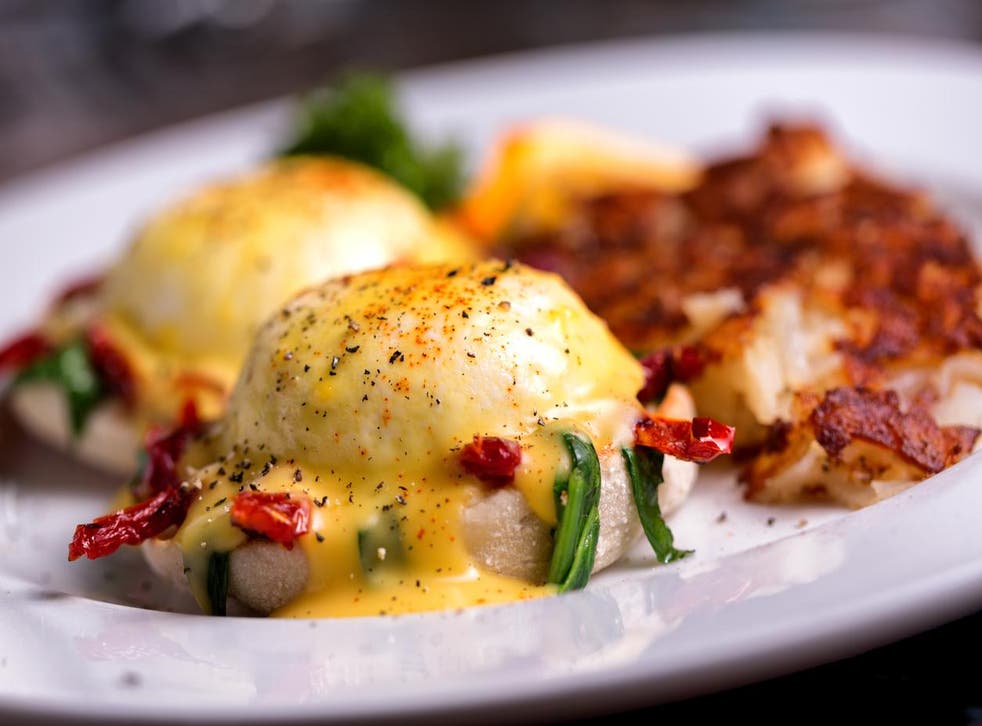 Anthony Bourdain reveals his least favourite brunch food
The top chef says there's one food that spoils it for everyone
Sarah Young
Thursday 15 December 2016 13:43 Comments
Brunch has become somewhat of a weekend custom for many; one where eggs, croissants and smashed avocado on toast reign supreme. But, according to a top chef there's one food that spoils it for everyone.
Anthony Bourdain – a veteran of numerous professional kitchens – has scorned the humble diced potato, or home fry as they're known in the US, as garbage, writing in his latest book, Appetites, that they "almost always suck."
Having started his professional career as a breakfast or brunch book, Bourdain has prepared his fair share of home fries.
"The first thing you do in the morning, when you go into your brunch shift or your breakfast shift or any short-order shift, is you put the f***ing home fries on," he said in an interview with Thrillist.
While his own experiences have evidently tainted his opinion on the potato dish, Bourdain's main complaint is that they're rarely cooked well.
"You make them in huge amounts and you re-heat them. Most of the home fries I have in diners are not good, they're not cooked all the way through, they're not crisp."
It's not just home fries that he has a problem with though, despite being "much more OK with hash browns", he disagrees with potatoes of any kind appearing on a Brunch menu.
"How much starch do you need? We're a fat f***ing nation.
"I'm hardly an advocate for healthy living, but it seems to me a big pile of buttered toast is good, bacon is good, sausage is good, eggs is good. Do we really need the potatoes also? I'm not convinced that we do."
Register for free to continue reading
Registration is a free and easy way to support our truly independent journalism
By registering, you will also enjoy limited access to Premium articles, exclusive newsletters, commenting, and virtual events with our leading journalists
Already have an account? sign in
Join our new commenting forum
Join thought-provoking conversations, follow other Independent readers and see their replies