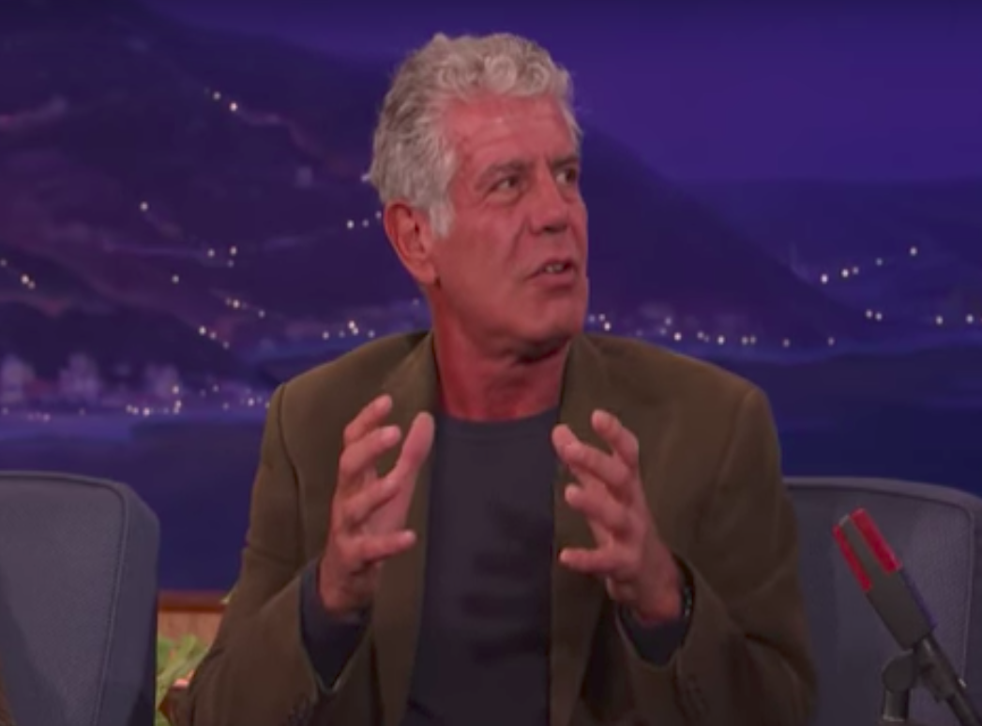 Chef Anthony Bourdain reveals only thing that he will order on a plane
'They can't f*** that up'
Plane food isn't everyone's cup of tea.
In fact, with mushy potatoes, bland flavours and questionable meats, it's hardly anyone's.
Unsurprisingly, American chef and author Anthony Bourdain is not a fan.
Talking to Travel + Leisure., the famously outspoken Bourdain explained that the conditions of kitchens on planes make it incredibly difficult for airline staff to prepare food.
He did extend his sympathies to their plight to make even the simplest of meals taste decent.
Let's not forget, their specialities are more emergency exits and take-offs, rather than meat carpaccio and salmon en croute.
The Top Chef judge explained that the flavours of food change dramatically as altitude rises, making it tricky to make anything taste as it would on the ground when you're 3,000 above sea level.
However, when he travels, there is one thing that Bourdain trusts air hosts and hostesses with. Naturally, it involves alcohol.
"Scotch on the rocks - they can't f*** that up," he revealed.
Consisting of just whisky and ice, he's right, it would be pretty tricky to mess that one up - though turbulence might prompt the odd spill or two.
The renowned TV chef added that digestion difficulties when flying can make eating on planes even more of a contentious issue.
"You're not digesting your food on the plane, which is why you feel like a horribly bloated beach ball when you get off," he said.
Probably best to stick to the alcohol then?
If you can handle your booze in the skies like Bourdain, it might be your best bet.
Register for free to continue reading
Registration is a free and easy way to support our truly independent journalism
By registering, you will also enjoy limited access to Premium articles, exclusive newsletters, commenting, and virtual events with our leading journalists
Already have an account? sign in
Register for free to continue reading
Registration is a free and easy way to support our truly independent journalism
By registering, you will also enjoy limited access to Premium articles, exclusive newsletters, commenting, and virtual events with our leading journalists
Already have an account? sign in
Join our new commenting forum
Join thought-provoking conversations, follow other Independent readers and see their replies