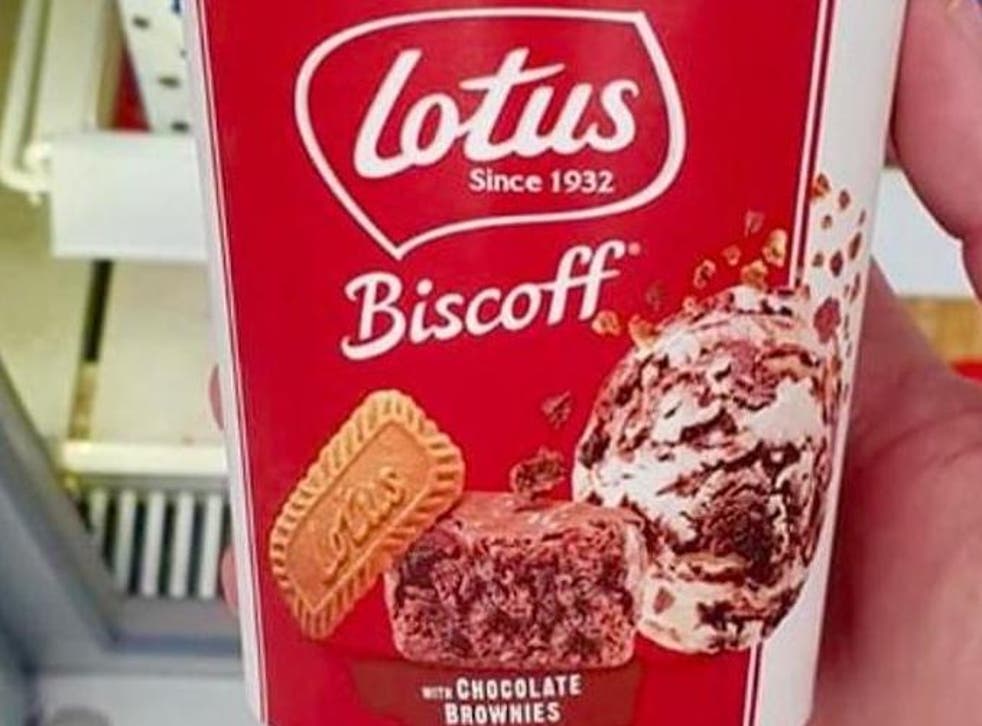 Asda now selling Lotus Biscoff ice cream with brownie pieces
Asda says the ice cream is being sold in store for £3
Lotus Biscoff ice cream with brownie pieces is now being sold at Asda – and people are loving it.
The milky-based treat is made from pieces of Lotus Biscoff biscuits combined with chunks of chocolate brownie.
A spokesperson for Asda confirmed with The Independent that the ice cream is on sale in-store and currently retailing at £3 per tub.
However, it doesn't appear to be available to online customers, so you'll have to visit your nearest ASDA to get some of some.
The 460ml tubs were first spotted in a post on the Newfooduk Instagram account on Monday uploaded with the caption: "New!! @lotusbiscoffuk ice cream with Chocolate Brownies in it! Now at @asda."
And ice cream fans appear to be delighted by the news, with hundreds taking to Instagram to show their appreciation for the newly stocked product.
One ice cream lover simply wrote: "Holy mother of God".
Another said: "Oooooft".
A third added: "This is definitely an essential".
Lotus Bakeris is a Belgian bakery founded in 1932 with its headquarters in Lembeke. It is known for its Speculoos biscuits (a type of spiced shortcrust biscuit) and is branded as Lotus Biscoff in the United States and the United Kingdom.
Lotus is perhaps best known for its original caramel biscuit spread which is available in most supermarkets.
The company's biscuit offerings include Biscoff cream, milk chocolate and vanilla.
Lotus also sells a plain tub of ice cream made with pieces of biscuit and swirls of Biscoff spread available to buy in Morrisons.
Join our new commenting forum
Join thought-provoking conversations, follow other Independent readers and see their replies