ASDA launches its first vegan butcher counter selling 'facon' and other meat alternatives
The counter sells 'facon', bean burgers and meat-free meatballs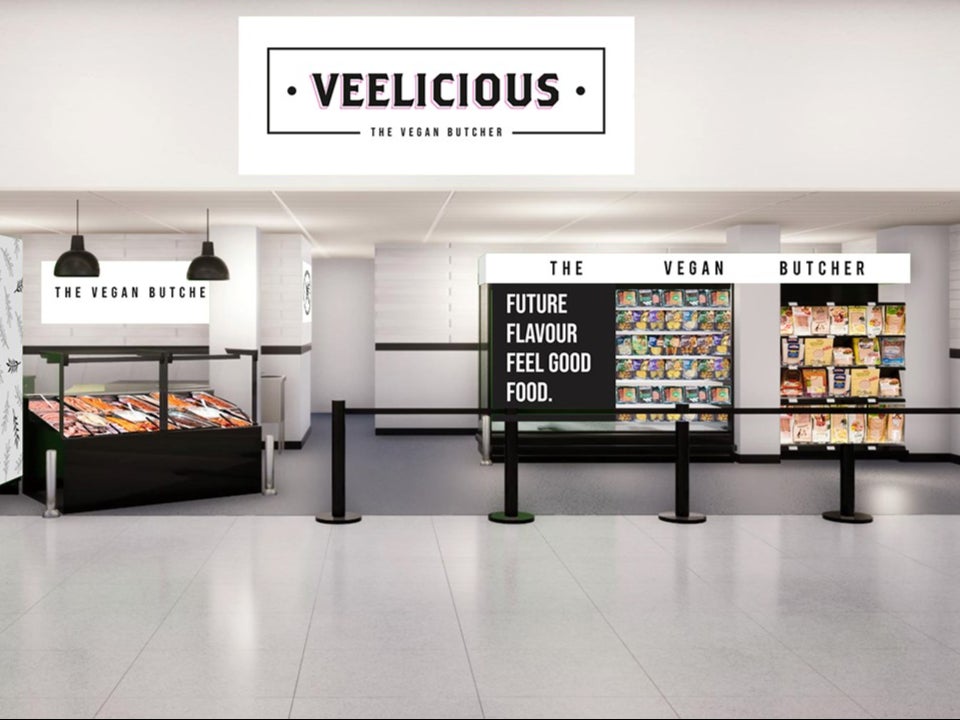 ASDA has introduced its first ever vegan butcher counter, selling an expanded range of meat-free alternatives.
The 'Veelicious' counter, which opened earlier this week in the supermarket's Watford store for a six month trial, was launched as part of Veganuary.
Products available at the counter include "facon" [fake bacon], bean burgers and meat-free meatballs. It's been created in partnership with vegan concept creator Kbox Global.
The range starts at 75p and includes other, more unusual, meat-free offerings like mock lamb and vegan 'black pudding'. Plant-based folks will also be able to find vegan cheeses, chutneys and base cooking sauces.
ASDA has also added 22 new meat-free products to its Plant Based range, which is available in stores around the country.
Preyash Thakrar, Asda's Chief Strategy Officer, said the demand for vegan products is "on the rise" and that ASDA has been a surge in people "seeking out ways to easily enjoy a plant-based lifestyle".
The KFC vegan 'chicken' burger has also returned for Veganuary, and will be on sale until 28 February.
KFC first announced the launch of the burger in June 2019 - initially dubbing it "The Imposter" – and it went on to sell out within four days in chains across the country.
One branch of the fast-food restaurant on Gloucester Road in London said it was selling one burger approximately every minute before running out of stock.
KFC said at the time that sales of The Imposter were 500 per cent higher than its classic chicken burger.
Join our commenting forum
Join thought-provoking conversations, follow other Independent readers and see their replies