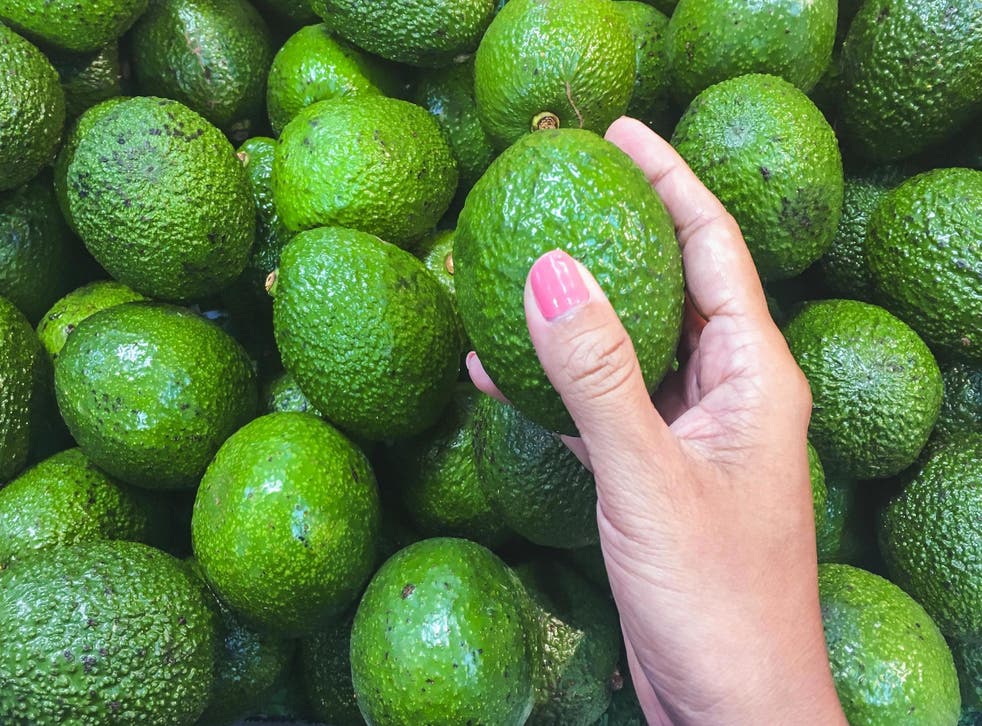 Giant head-sized avocados are on sale in Australia
They offer roughly 20 servings of avocado 
Chelsea Ritschel
Thursday 12 July 2018 21:43 Comments
A new giant-sized variety of the avocado is being sold in Australia - and it is big enough to make 20 avocado toasts.
The massive avocados, dubbed Avozillas, weigh an average of 1.2kg - and they are selling fast despite the £9 price tag.
Avozillas, originally from South Africa, aren't a new phenomenon - however, this is the first time farmers have brought the gigantic fruit to Australia.
Specially produced by the Grove's Grown Tropical Fruits farm, in Queensland, the only farm in Australia to grow them, the head-sized avocados are roughly the size of four normal-size avocados.
But apart from the heft, the avocados are surprisingly similar to their smaller counterparts, according to Ian Groves, one of the farmers behind the variety.
He told The Guardian Avozillas taste identical to regular avocados, but with a softer consistency that makes them slightly easier to spread.
Unfortunately, it may be awhile before guacamole fans can rely on the availability of the produce.
This year's Avozillas are the result of trees planted four years ago, according to Groves, who first received the variety 10 years ago as a trial - and the majority were sold within two days.
"They're coming up to about four years and this is their first production," he said, referring to the "small block of about just under 400 trees" planted.
If the growing time weren't enough of a limit, fulfilling the necessary requirements before planting the avocados may be.
Because the South African company who first developed the Avozillas still owns the rights to the oversized fruit, any farmers interesting in growing them must receive permission and agree to pay royalties.
Fortunately, for shoppers in Australia, the fruits of the 400 trees planted four years ago are being distributed to grocers in Brisbane, Sydney, Adelaide, and Perth.
Avocado acres - In pictures

Show all 17
Avozillas were previously available in the UK in 2013 but Graves is unsure whether growers will take interest in growing the gigantic avocados as they are "such a niche market."
Interestingly, Avozillas are not genetically-modified - the giant fruits are the result of a cross between two sub-species of avocado.
Register for free to continue reading
Registration is a free and easy way to support our truly independent journalism
By registering, you will also enjoy limited access to Premium articles, exclusive newsletters, commenting, and virtual events with our leading journalists
Already have an account? sign in
Join our new commenting forum
Join thought-provoking conversations, follow other Independent readers and see their replies