Meet the teenager who has made $20,000 queuing for hours for people at BBQ joints
'One guy cried when we gave him his BBQ'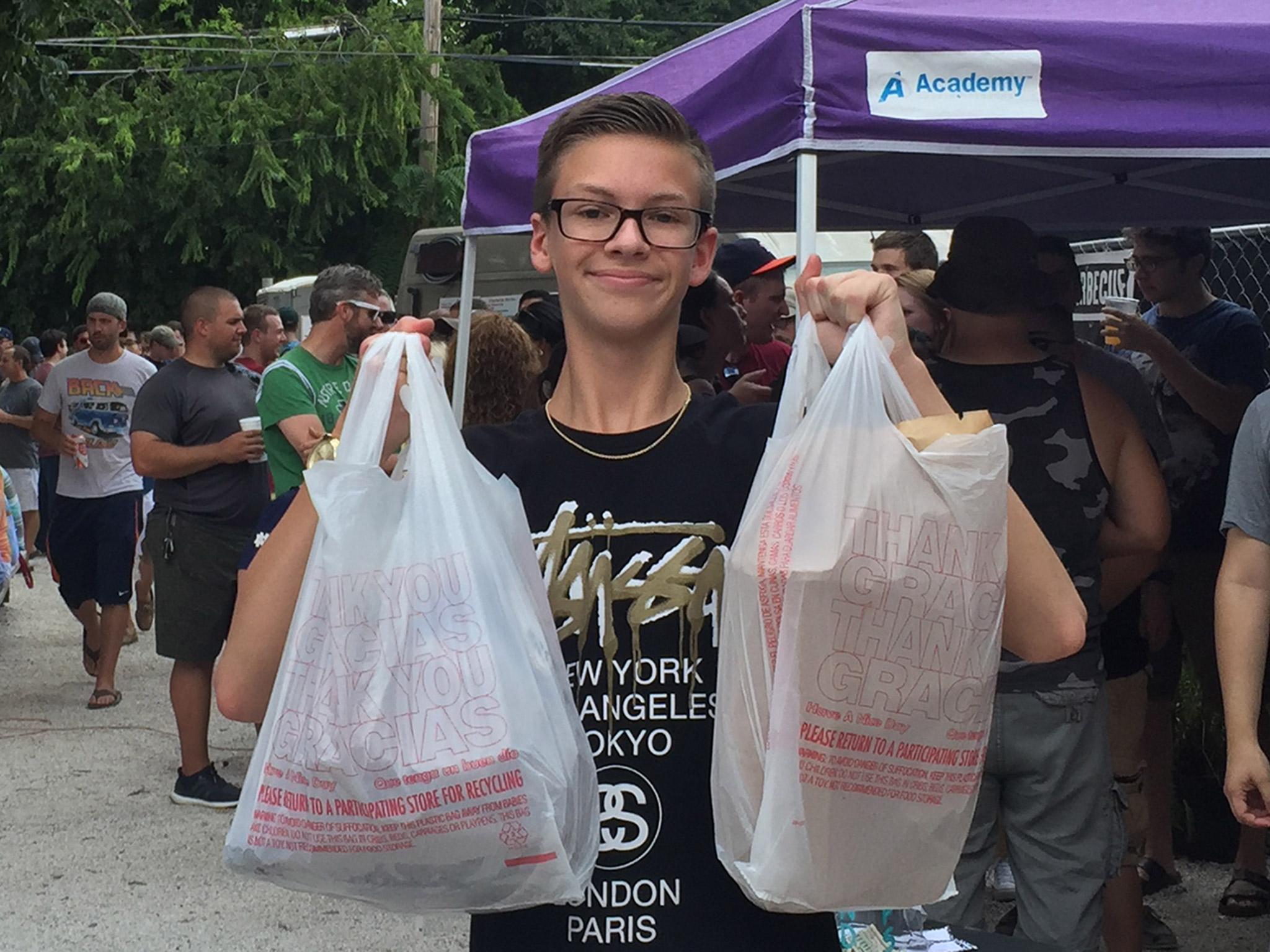 Queuing is supposed to be a British pastime but, as with most things, the Americans are doing it bigger and better. In Texas, fans of BBQ food often queue for up to three hours to get their fix at the best stands - and an entrepreneurial teenager from the city of Austin has made almost $20,000 cashing in on queuing for busy adults.
Desmond Roldan, 15, set up his business aged 13, when he decided to queue for a fee at the legendary food stall Franklin's, where customers wait for six hours on average. Their menu is loaded with southern classics including brisket, ribs, pulled pork, and slaw.
But since the business banned line-sitters like Roldan, the pragmatic ninth-grader is offering up his services at La Barbecue, which has an average two-hour wait but a similarly high Yelp rating.
"If you do decide to get in the 5-6 hour line at Franklin's, I am also offering consulting by phone (tips and tricks) in exchange for a small donation to Austin Dog Rescue," he writes on his website. Desmond used the money he raised to buy his first car, and is now saving for college.
The Independent spoke to Roldan about his stamina for queuing and whether he has even eaten a customer's food.
How did you come up with the idea for BBQ Fast Pass?
In seventh grade I was talking with my family about getting a job for the summer and I was too young to get a job. My uncle was talking about how there's a long line at Franklin's and that he would pay someone to wait in line and I took the idea and made it into a business.
What is the toughest and longest queue you have been in?
I waited at Franklin BBQ one day for seven hours in the summer heat.
Do you actually like BBQ food or do you just queue for it?
I am a native Texan and I eat BBQ at least once a week.
How do you keep yourself occupied when you queue? Do you ever get bored?
Sometimes I will have a friend help me out so I can talk to him or I do my homework or play on my phone.
What is the most exciting experiences that you have had while queuing?
NBC Nightly News did a story on me and sometimes I get recognised and people want to take pictures with me.
Have you ever been so hungry that you've eaten a customer's order?
I keep it strictly professional, so no.
What is the most you have been paid to queue for someone?
Once a hedge fund guy paid my highest rate because it was a holiday weekend and then he gave me a 100 per cent tip. I think I made over $200.
What are some of the best treats that grateful customers have bought you? Do they ever share their food?
I delivered to a bunch of frat guys and they were drunk and offered me beer. I politely said no.
What do you want to be when you grow up?
A businessman.
Stunning photos of food by Anett Velsberg
Show all 13
When do you think you'll stop queuing for people?
When I stop getting customers.
Who has been your favourite client so far?
A couple were moving away from Austin and this guy's wife paid me to wait in line because it was her husband's dream to have Franklin's BBQ and he cried when we gave him his BBQ.
Have you made enough money to buy your car yet?
Yes, but I'm saving for college too.
What do your friends think of your business? Do they want to get in on it?
They always ask about it and I've had my best friend help me when things get busy. I was in my school yearbook for starting the business.
Please add anything else you'd like readers to know
I work two other jobs, I'm getting good grades and I also donate some of the money I make to help rescue dogs.
Join our commenting forum
Join thought-provoking conversations, follow other Independent readers and see their replies