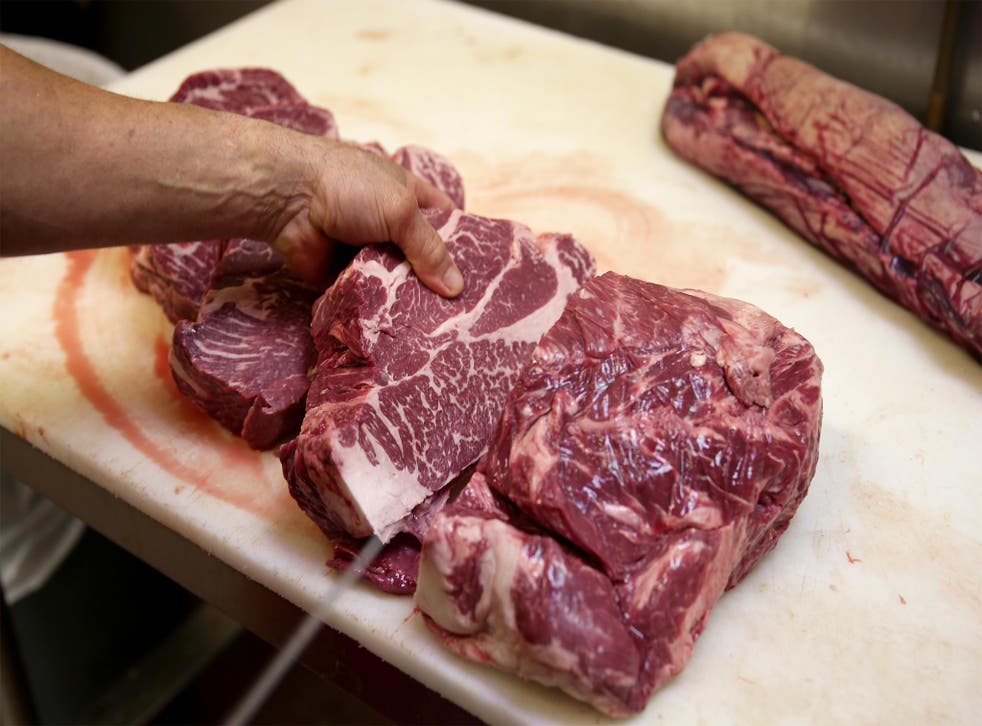 Everything you need to know about beef cuts in one chart
From loin to rib here's the best trimmings
Megan Willett
Sunday 10 December 2017 15:45 Comments
Beef cuts don't have to be intimidating.
Whether it's chuck, brisket, rib, loin, round, plate, or flank, the most important thing you need to know is how to cook it.
The experts at the Cattlemen's Beef Board and National Cattlemen's Beef Association created a chart of all the different kinds of beef cuts. It's coded by what part of the cow it comes from and includes the recommended cooking methods like grilling, broiling, stir-fry, slow cooking, roast, skillet, or skillet-to-oven.
Read more:
• This chart is easy to interpret: It says we're screwed
• How Uber became the world's most valuable startup
• These 4 things could trigger the next crisis in Europe
Read the original article on Business Insider UK. © 2017. Follow Business Insider UK on Twitter.
Register for free to continue reading
Registration is a free and easy way to support our truly independent journalism
By registering, you will also enjoy limited access to Premium articles, exclusive newsletters, commenting, and virtual events with our leading journalists
Already have an account? sign in
Join our new commenting forum
Join thought-provoking conversations, follow other Independent readers and see their replies