'Beer for women' launched by Czech brewery sparking sexist outrage
It's what feminists everywhere have been waiting for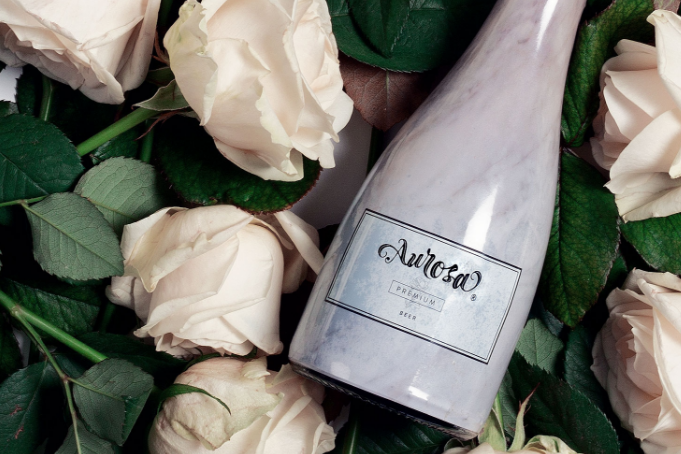 Feminism is making progress, people.
In 2017, women have the right to work, vote, eat Yorkie bars and now…wait for it… we can even drink beer.
Not just the pale ale consumed our male comrades, oh no.
Aurosa, a Czech Republic-based brewery, has launched "beer for her", a premium lifestyle beer which aptly comes in a totally non-generic, non-stereotypical, pink marble bottle. Because women like shiny pink things, duh.
Marina Smirova, the brand's founder, claims that the beer is a "representation of a woman's strength and a girl's tenderness" – because who knows what would happen if strong and tender women drank Corona? Or worse… Guinness?
What's next? #RoséForHim?
The website adds: "Aurosa was born to prove that women can succeed anywhere without having to adapt and sacrifice their natural femininity".
Quite right, why should women have to sacrifice their womanhood to pints?
How has it taken so long for someone to put an end to this beer-deprived quackery?
With the brand being made available in London last week at just over £8 a bottle (a bottle of Heineken costs £2, fyi), social media users have been quick to call out the brand for its fundamentally sexist branding.
Aurosa were quick to defend themselves, posting on their Facebook page: "Aurosa was never intended to take part in sexism, feminism or the like.
"We are simply a brand that wants to offer beer in an elegant and beautiful bottle, something that has not been done before, for those women who want it and who's lifestyle we fit."
Perhaps the most baffling aspect of #BeerForHer though, is Aurosa's genuine promotion of it as an empowering product, with limited edition bottles being sold in "Woman Power" tote bags.
Plus, their social platforms are littered with "pro-women" memes, including the bizarre: "A well read woman is a dangerous creature".
So far the post has acquired three likes.
The image is part of an album entitled "#MondayInspo from Aurosa".
The kind of response that the brand intended to perpetuate by loosely paraphrasing Disney's sexist pin up - Gaston from Beauty and the Beast, in case you're wondering - remains unclear.
Other philosophical pearls of wisdom in the album include "Closet like Carrie, money like Big", "Life is tough my darling, but so are you" and the existential "Don't assume a door is closed, push on it." #GirlPower
Join our commenting forum
Join thought-provoking conversations, follow other Independent readers and see their replies