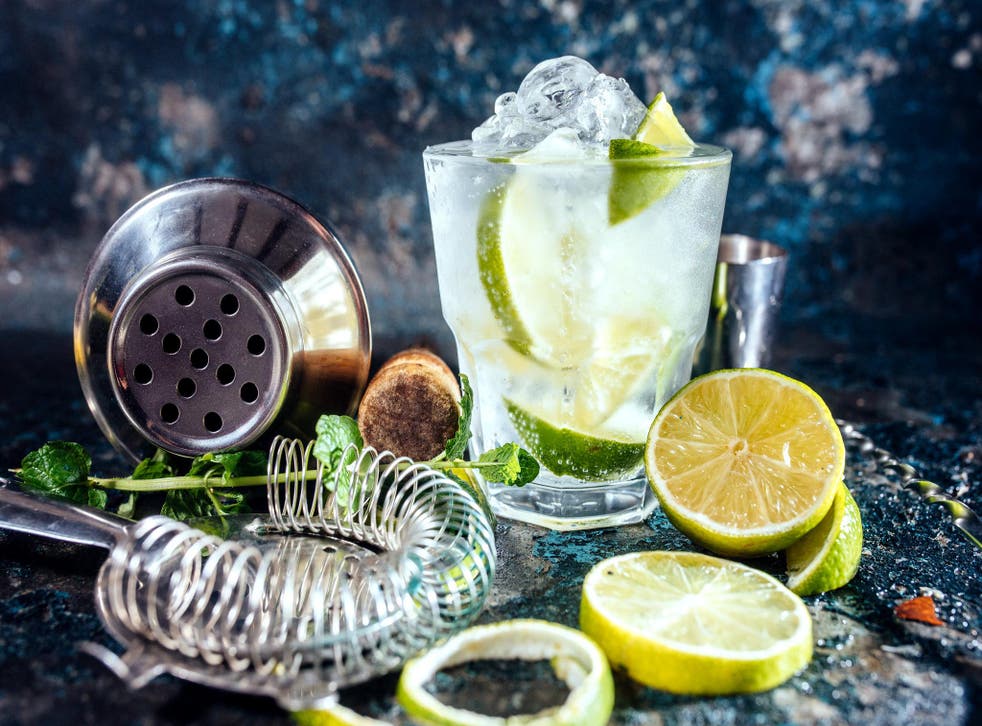 Bellion: Could this vodka be liver-friendly?
Its makers claim that a mixture called NTX can reduce the risk of liver damage when drinking - but some experts aren't convinced 
When you really think about it, drinking alcohol is a pretty daft thing to do. One minute you're messily dancing in a nightclub, then next you can barely stomach water, your dehydrated face looks swollen like a Cabbage Patch Kid's, and a dull ache is burrowing deeper and deeper into your skull. Meanwhile, your liver is trying to battle the toxic alcohol that has poisoned you. Drinking is great idea: until you have to face the pesky consequences.
When alcohol reaches the liver, it produces a toxic enzyme called acetaldehyde which can damage that organ, as well as the brain and stomach lining. By drinking regularly and heavily, the body's ability to metabolise alcohol changes and this can cause liver disease.
But a company in the US claims to have made a miracle happen. It has invented vodka that creates the same buzz as regular alcohol but doesn't damage your liver as much.
The brains behind the operation is Harsha Chigurupati. He dreamt up alcohol that doesn't damage the liver but creates the same wooziness when he was a business management student at Boston University, minoring in psychology.
"I come from a pharmaceutical background, and so because of that I had some experience with pharmaceuticals growing up. But I'm not a scientist," he tells The Independent, adding with a laugh: "In fact I hated it growing up."
Chigurupati's family owns Granules India which produces drugs including paracetamol and ibuprofen: both of which can damage the liver. When the business created a drug which they claim causes less harm to the liver than others, Chigurupati put two and two together and decided to try to develop alcohol with the same effects.
"The most important thing is not sacrificing the buzz factor. If you don't have that, guess what? no one will drink it!" he says. "If it affects the buzz it won't be a mainstream product. I'm not interested in doing anything niche, but only mainstream products that affect everyone."
Teetotal celebrities on why they don't drink

Show all 7
The result is NTX, or "No Tox". Last year, he teamed up with an alcohol firm to create Bellion Vodka. Chigurupati says this drink gives the liver less of a kicking than regular booze.
According to Chigurupati, NTX contains mixture of additives - glycyrrhizin which comes from from licorice, D-mannitol which is a type of alcohol, and the preservative potassium sorbate - that enables the body to metabolise alcohol better, which in turn lessens the organ's workload.
The vodka and its lofty promises are available in 11 US states, and it hopes to roll out gin, bourbon and other drinks, too. But the firm is awaiting federal rubber-stamping before it can market NTX as a substances that reduces damage to the liver, the DNA, and also provides "antioxidant and inflammatory support".
Asked whether NTX is good for the liver, Chigurupati says that, of course, it isn't.
"It protects the liver from alcohol-induced damage. It's a safer way to drink. But if you don't drink, don't start. At the end of the day alcohol wreaks havon on the liver."
The firm's claims are currently being reviewed by the US's Tobacco Tax and Trade Bureau (TTB) and the Food and Drug Administration.
Experts are sceptical, however. The firm's health claims are based on 70 separate studies into the separate components of NTX. A study that is said to prove the powers of this combination in NTX is based on 12 people consuming one vodka containing the substance and one which didn't. It was carried out by Chigurupati's company, and was peer-reviewed and published in the journal Psychotherapy Research. Marsha Bates, a professor and director of the Center of Alcohol Studies at Rutgers University told the Scientific American magazine that the study is small, and further research is needed to understand the long-term effects of drinking NTX.
Dr Gautam Mehta, Honorary Consultant and Senior Lecturer at UCL, suggested that it is irresponsible to try to link alcohol with any health claims. He told The Independent: "It is, in my opinion, very dangerous to ascribe unproven health claims to an alcoholic drink such as this, particularly as alcohol is now the third commonest cause of preventable death worldwide and rates of liver disease continue to rise."
Chigurupati says that anything that shakes up the status generally takes a while to be accepted into the mainstream. And starting with the verdict from the TBB, he's happy to wait.
Join our new commenting forum
Join thought-provoking conversations, follow other Independent readers and see their replies