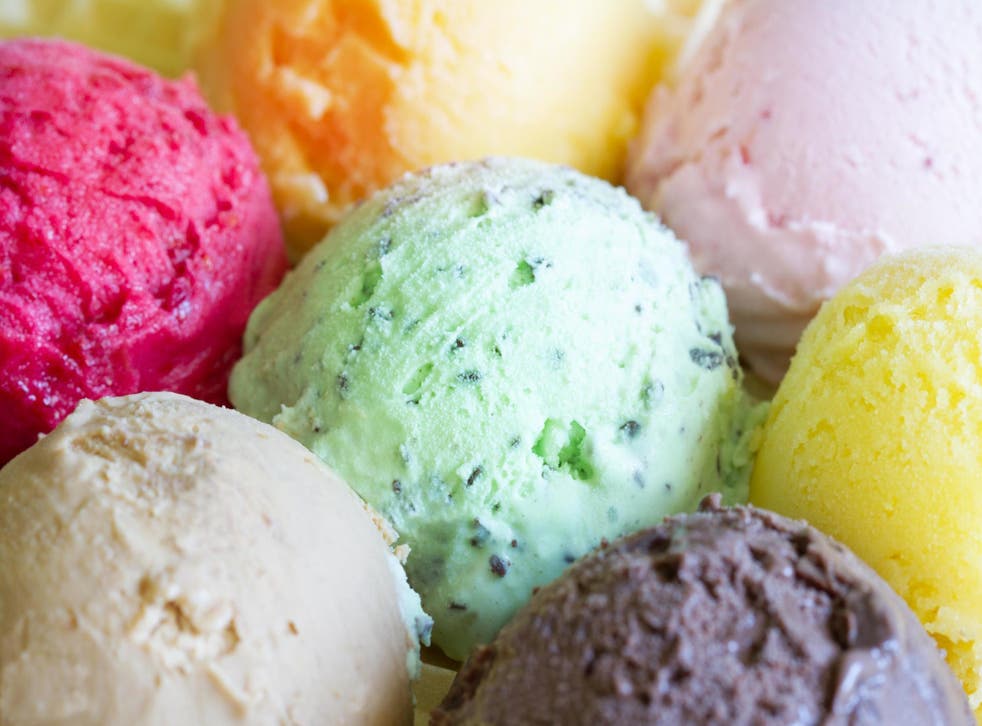 8 extinct Ben & Jerry's flavours you never knew existed
The ice cream company pays tribute to retired ice creams in its flavour graveyard 
Ben & Jerry's is the mastermind behind some of the most beloved ice cream variations in the business, with flavours such as Phish Food and Chunky Monkey consistently popular among dessert-lovers.
However, there are some flavours that don't make the brand, or the public's cut.
These discarded flavours are eventually relegated to the Ben & Jerry's flavour graveyard, which exists both online and in-person at the company's factory in Waterbury, Vermont, and which pays homage to the ice cream flavours of the past with individual poems.
These are eight Ben & Jerry's flavours that you may never know existed, but that some people wish the ice cream creators would bring back.
Dublin Mudslide
This flavour, featuring Irish cream liqueur-flavoured ice cream combined with chocolate chip cookies and a coffee fudge swirl, was first introduced as a limited flavour in 2004 – before the ice cream company brought it on as a full-time flavour in 2005.
The Ten Best Ice Creams

Show all 10
However, even that title wasn't permanent, as the flavour was officially retired 2012.
The demise of the flavour was a disappointment for some, with one person tweeting to the company: "Dear Ben and Jerry's, where's my Dublin Mudslide flavour gone? I miss it and want it back please."
Peanut Butter and Jelly
Proving that peanut butter and jelly is better suited for a sandwich, Ben & Jerry's retired this flavour after selling it for just a year – from 1989 to 1990.
Despite the short-lived offering, the flavour has remained a favourite in the minds of some.
"I still miss Ben and Jerry's Peanut Butter and Jelly flavour," someone tweeted in 2013.
Wavy Gravy
A flavour made from caramel and cashew brazil nut ice cream, chocolate hazelnut fudge swirl and roasted almonds, Wavy Gravy was sold from 1993 to 2001.
Years later, the flavour is still remembered on social media – as one person attempted to start a campaign to bring back the ice cream in 2011.
"If you loved the Ben and Jerry's flavour Wavy Gravy and want it back please retweet this," they wrote, alongside the hashtag #bringbackwavygravy.
Late Night Snack
An ice cream flavour dedicated to Jimmy Fallon, Late Night Snack was a combination of vanilla ice cream, salted caramel swirls and fudge-covered potato chips and was available from 2010 to 2014.
Although not everyone remembers the name of the ice cream flavour, many do remember the chocolate-covered chips that made it unique.
"Ben and Jerry's gotta bring the flavour with the chocolate-covered potato chips back," one person tweeted.
Schweddy Balls
This uniquely-named ice cream was sold in 2011 as a holiday season limited edition flavour.
The ice cream, which was made from vanilla ice cream with a hint of rum and completed with fudge-covered rum and malt balls, was inspired by SNL's recurring character Pete Schweddy.
Despite being sold for a limited time, the flavour is still remembered by some who have asked that the brand return the flavour eight years after it was sold.
Vermonty Python
Vermonty Python was a coffee-liqueur flavoured ice cream made with chocolate cookie crumb swirl and fudge cows.
Ben & Jerry's introduce anti-Trump 'Pecan Resist' icecream
The flavour was sold from 2006 until 2008, at which point it was officially retired to the ice cream graveyard.
Ben & Jerry's paid tribute to the flavour with a poem inspired by Monty Python.
Oatmeal Cookie Chunk
Sometimes even the most classic of flavours fail in the competitive ice cream world.
For Oatmeal Cookie Chunk, which was made from sweet cream cinnamon ice cream and chunks of oatmeal cookies and fudge, its first release proved a hit, when it was offered in 2003 as a limited batch.
However, the flavour's popularity faded after eight years, at which point it was retired in 2012.
Brownie Batter
This flavour was made from brownie batter ice cream with a brownie batter swirl – and was also a winning combination for eight years.
But in 2011, it became clear that Brownie Batter was no longer a popular choice, and the once-loved ice cream was sent to the graveyard.
Fortunately, just because a flavour has been sent to the graveyard doesn't mean it is lost forever – as Ben & Jerry's frequently offers people the chance to resurrect a beloved past favourite.
Support free-thinking journalism and attend Independent events
If a favourite of yours is on the list, you can visit the Ben & Jerry's website, where you have the option to write in to the ice cream company and plead your case.
Join our new commenting forum
Join thought-provoking conversations, follow other Independent readers and see their replies